Playdate handheld pressured Playdate event to change name, says organizer
Nathalie Lawhead criticizes Panic rep for "bullying" people building the culture the handheld is marketed toward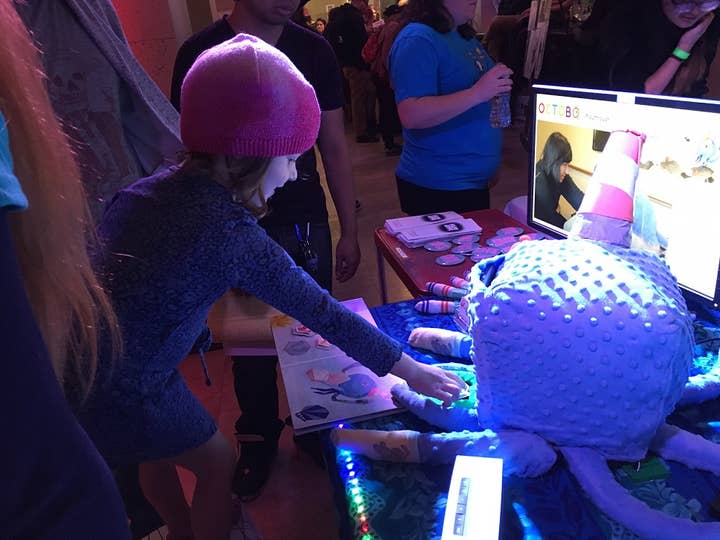 Original story, May 28, 2019: The Playdate handheld was announced as a celebration of games, but it was apparently worried it would be confused with a pre-existing celebration of games called Playdate.
In a blog post yesterday, game developer and Playdate Pop Up organizer Nathalie Lawhead says the handheld's maker Panic leaned on the event to change its name. Formerly known simply as Playdate, Playdate Pop Up is an annual game showcase held as part of the LA Zine Fest since 2016. It is intended to merge gaming and DIY culture, and has showcased a variety of projects from the experimental to the commercial, including games like Elevator Simulator, Joggernauts, and Lawhead's own Everything Is Going To Be OK.
Lawhead said that a Panic representative reached out to the event's organizers twice. The first time was in 2018 to say the event couldn't use the Playdate name anymore because it would cause confusion with the then-unannounced handheld. The second time was this year, when the Panic representative added that the company now owns the word Playdate.
A search of the United States Patent and Trademark Office database showed that Panic filed for a trademark on Playdate on October 7 of 2016. The USPTO says that application is currently under examination.
Lawhead likened the move to Candy Crush Saga maker King's aggressive use of trademarks in 2014, during which it challenged Stoic's attempt to trademark The Banner Saga because of the use of the word "saga" and sent its legal team after mobile developers who used the word "candy" in their game names. After much public criticism, King abandoned its trademark application for the word "candy."
"An event like Playdate (us, proper) is hardly a threat to Playdate (game-toy)," Lawhead said. "We are literally the culture that your advertising is supposedly touting ('weird,' experimental). You come in, take these ideas, mentalities, philosophies, register it, own it, and bully the people that broke that ground for you."
She added, "Your product is not more important than a small event like Playdate. A small event like Playdate is extremely necessary to breaking ground. Instead of bullying it might be better to actually help, participate, and be open to functioning AS PART OF this space instead of owning things."
Update, May 30, 2019: Panic director of special projects Greg Maletic responded to a request for comment, saying, "When we heard about the Playdate indie event, we wanted to get in touch with them -- in what we fully intended to be a friendly, approachable manner -- to talk about minimizing confusion between our projects. But we did a bad job: instead of friendly and approachable, our email came across as intimidating.
"This is, putting it mildly, not what we wanted, and it's our mistake. We want them to succeed, and we have no problem with them using the name Playdate. We've communicated this to them, and will continue to talk with them in the future to make sure our projects can co-exist and thrive."