King drops Candy trademark in US
Candy Crush Saga company withdraws application for rights to individual word in hit game's title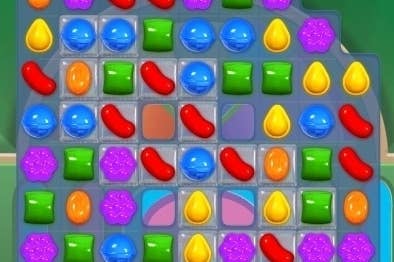 King has abandoned its trademark application on the word "candy," the company confirmed today for Kotaku.
Although the trademark was filed for in February of last year, it only became headline news last month when the developer of All Candy Casino Slots - Jewel Craze Connect: Big Blast Mania Land published e-mails from King's legal team alleging trademark infringement. A King spokesperson said at the time the game's overly wordy name and App Store icon (which just said "Candy Slots") were attempts to use other companies' intellectual property to goose its own search rankings.
That was just the beginning of bad press for the company, as King followed that up by opposing indie developer Stoic's attempt to trademark its Banner Saga name because of the "confusingly and deceptively similar" title of the game. Since then, the company has been accused by one indie developer of hiring a programmer explicitly to clone his work, while another claims King won its trademark dispute over his CandySwipe game (which predates Candy Crush Saga) not by arguing legal merits but by acquiring the trademark rights to an even older game, Candy Crusher.
All of this drew criticism from the International Game Developers Association, which publicly accused King of overreaching with its trademarks and engaging in "predatory efforts" to protect them.
The United States Patent and Trademark Office database still lists the King trademark on "Candy" as live, with the company asserting rights to the term in a wide variety of goods and services, from computer software to baby monitors, ear muffs, lotteries, and juke boxes. The USPTO also lists the application as being published for opposition today.
A King representative provided the following statement to GamesIndustry International:
"King has withdrawn its trademark application for Candy in the US, which we applied for in February 2013 before we acquired the early rights to Candy Crusher. Each market that King operates in is different with regard to IP. We feel that having the rights to Candy Crusher is the best option for protecting Candy Crush in the US market. This does not affect our EU trademark for Candy and we continue to take all appropriate steps to protect our IP."