Xbox talks Starfield's "comet launch"
We talk to CMO Jerret West about Starfield as an ecosystem draw that goes beyond Game Pass, how indies sustain its subscription service, and what ABK can teach Microsoft
Xbox attended Gamescom all guns blazing last week. The intent felt clear from the start: Microsoft wanted to make a statement.
Following a strong showing at Gamecom Opening Night Live, the platform holder had its biggest booth ever at the event, 50,000 square feet built by 500 people over two weeks, with 30 playable games. And it was showcasing the much anticipated Starfield on the very first day, in a theatre seating 300 people, with the unexpected company of Xbox boss Phil Spencer and Bethesda director Todd Howard.
This feels like a pivotal moment for Microsoft, with Starfield in a unique position (and a lot of pressure) to deliver as an Xbox exclusive. A few days from the game's launch, there's a trepidation that can be felt across the industry.
"Starfield, as I'm looking at it, is sort of like a comet game launch," Xbox chief marketing officer Jerret West tells GamesIndustry.biz. "By that, I mean games like Starfield only come along every couple of years, where it catches the attention of not just the gaming industry but it starts to expand into broader consumers and consumer conversations.
"We've been really planful about the beats coming up to this, so we knew that [June's Xbox] Showcase was a huge moment, and driving 92 million viewers to the Starfield Direct, and all of those pieces, were huge for us. And now, you're going to start to see us really explode it much more broadly."
West says this isn't just an important moment for Xbox but one that also "emotionally captures and draws gamers into the community."
One of the ways Xbox is hoping to draw more people into the community is by launching Bethesda's long awaited space opera day-and-date on Game Pass. West is expecting a "good mix" of players across both Game Pass and more traditional purchases, talking about a "dual purpose." But it feels clear that part of the goal at least is to grow Game Pass numbers.
"[Starfield] certainly will drive Game Pass subscriptions [and] it will certainly drive a lot of base game purchases, because it really does come down to just the purchase preference," West says. "But there's no doubt it's amazing to be able to stand up a game day-and-date in Game Pass that really gets people experiencing what the subscription model is like, and then discovering all of the wonderful games that sit alongside it within the catalogue."
Launching such an anticipated project in a subscription service is not something we'd have expected less than a generation ago, but it's faithful to Xbox's recent strategy. But how do you even market a game like Starfield as a Game Pass product, and how do you tie that in with the Xbox consoles, if that is the objective at all?
"The way that I think about it is that Starfield… these are moments that come along and they're ecosystem draws," West answers. "We have creative executions for Game Pass that tie the two together – like the Starfield wrap, the Starfield controller… that really bind the console ecosystem together to Starfield. It's all part of us trying to marry and merge where a gamer is at, and not trying to force a gamer into a model that we think is beneficial. We've got a PC story for it, but really, again, if you zoom out, it's about an ecosystem draw for something like Starfield, and let people pick and choose where it is that they want to participate in that game."
A similar strategy was attempted with Xbox's last major first party title, Redfall. Arkane's game, however, did not quite perform to expectations. We ask West how much pressure that puts on Starfield.
"[When] you think about where we want to get to on the first-party side, we want to get [it] to flow, where there's no single game that feels like it has that much weight and expectation, I guess you could say. When I look at Starfield, I don't necessarily think that Redfall placed inordinate pressure on it. I think Starfield put pressure on itself, because of the fact it is an ecosystem draw. Bethesda makes a new IP RPG once every two decades. So, there was just the natural attention around that.
"What it did was, on the marketing side, sharpen our thinking around how we had to be very planful and precise, and very honest and open with the community, around what Starfield is and what Starfield isn't. So, it did sharpen our thinking, but I don't necessarily know that it was tied to Redfall."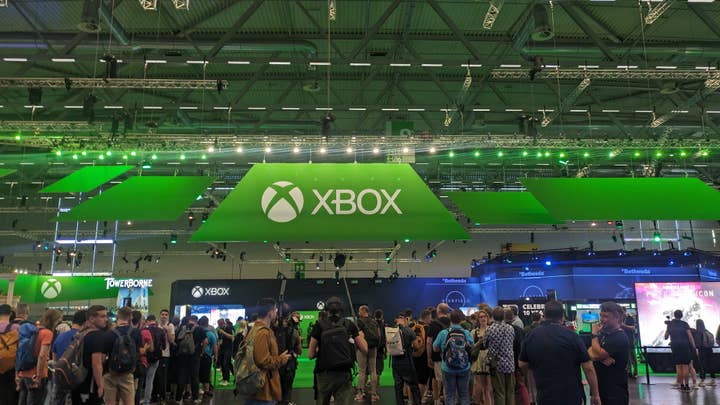 He continues: "When you are launching something like Starfield, and it's tied to Xbox, people are really looking at it through that lens," he says, adding that it does have "big benefits" too, talking about the technical support provided to Bethesda. "But there is definitely increased expectation and scrutiny on these sorts of titles. So, we've been very planful about those pieces."
But Redfall was only one issue Xbox's first-party business has had. Its release slate has been particularly light in recent years compared to other platform holders, creating that pressure to deliver.
"This is, in my mind, the doorway, almost like a starting gun, to what I think is going to be a multi-year relay race of first-party titles."
He mentions Forza, which is due in October, Hellblade in 2024, the recently announced Towerbone, from Stoic, and Obsidian's Avowed, later down the line.
"And we've got stories that we haven't told yet that are going to unfurl in '24 and '25 as well. This very much feels like the starting gun for this relay pass that's going to take place over the next couple of years."
He says the moment feels particularly significant if you also "layer in the Game Pass and third-party relationships" that Xbox has. He mentions GSC Game World's STALKER 2, due in March 2024, but also Oxide Games' Ara: History Untold, Microbird's Dungeons of Hinterberg, published by Curve Digital, and Don't Nod's Jusant.
"When I look at Starfield, I don't necessarily think that Redfall placed inordinate pressure on it. I think Starfield put pressure on itself"
"Our third-party support, that rolls into Game Pass a lot of times but also is just on our platform, is critically important, too. So, I think we're entering a period where this is the beginning of something that's going to be really special over the course of the next several years."
Xbox has also been producing shorter, more experimental titles from its major studios in recent years, such as Tango Gameworks' Hi-Fi Rush and Obsidian's Pentiment. West says the platform holder thinks about these titles in two ways – one is a desire to empower creators to "live out their vision for games that they've wanted to build."
"The other part is it plays a really important role in what a platform is supposed to stand for," he continues. "We really don't want to be just in the business of building version 15, 16, 17 of really established big IP. And those are amazing and important, but we also want to infuse variety. We talked about how you bring in new communities, how you represent new communities… [It's] by developing and building things that aren't always the same exact pattern and picture. And so, it does afford us an opportunity to expand into that space and provide variety and experimentation and discovery. We like, as a platform, to be able to represent those things."
That's where ID@Xbox comes into play as well, West adds, saying there are currently 1,500 games being developed via the programme in the EMEA region.
"Now, onto the Game Pass bit, there is no question that Starfield is critically important for something like Game Pass because it attracts new consumers," says West, who spent seven years at TV subscription giant Netflix before joining Xbox. "But really what sustains a subscriptions business is when you attract consumers and then also engage them. And these types of games, Vampire Survivors, Dungeons of Hinterberg, Jusant, Pentiment, these are the games where people play and find joy, and they discover them in a subscription model where they might not want to pay $60, $70 or something like that. So, it plays a vital role in discovery of new types of IP, but also in driving more engagement for the subscription as well."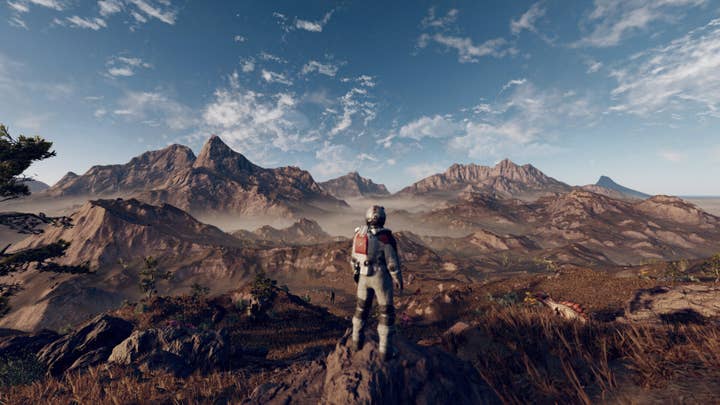 At the moment, the market does seem to favour big AAA titles though, giving an impression that there's less space for smaller titles to succeed.
"Big AAAs are taking longer to develop and taking much more in terms of volume of people [needed] to develop [those titles]. So, in some ways, the stakes are higher, but the anticipation, the excitement level, is higher as well. There is still big space for independent games, games that are coming up and building from that indie space, for the STALKERs of the world to grow into something that's super special.
"This is where I'm super bullish on subscription and store purchases converging, because what you're seeing is an economy around indie developers that build games for something like a Game Pass, and they gain real traction, and they also can sustain themselves to build the next big game, and incrementally grow that way.
"So I see an economy that's growing in concert with each other, but there are also some tensions with that, like I said. The AAA games are taking longer, it's taking more people, so in some ways, the stakes are higher for those things. But the attention is actually much more amplified as well. And independent developers have to find creative ways to be discovered. Personally subscription is a really great way to provide that. So everyone is finding their way. I think it's a very vibrant economy, an ecosystem. Much more vibrant than even, say, music, or movies and TV is these days. It's a great place to be developing games, but you have to have a strategy for how you're going to drive awareness."
As our time draws to an end, it feels amiss not to mention the elephant in the room: Microsoft's proposed buy-out of Activision Blizzard. In this pending acquisition, mobile is clearly a big aspect, but we ask West if there's anything else that ABK can teach Xbox to make its business stronger.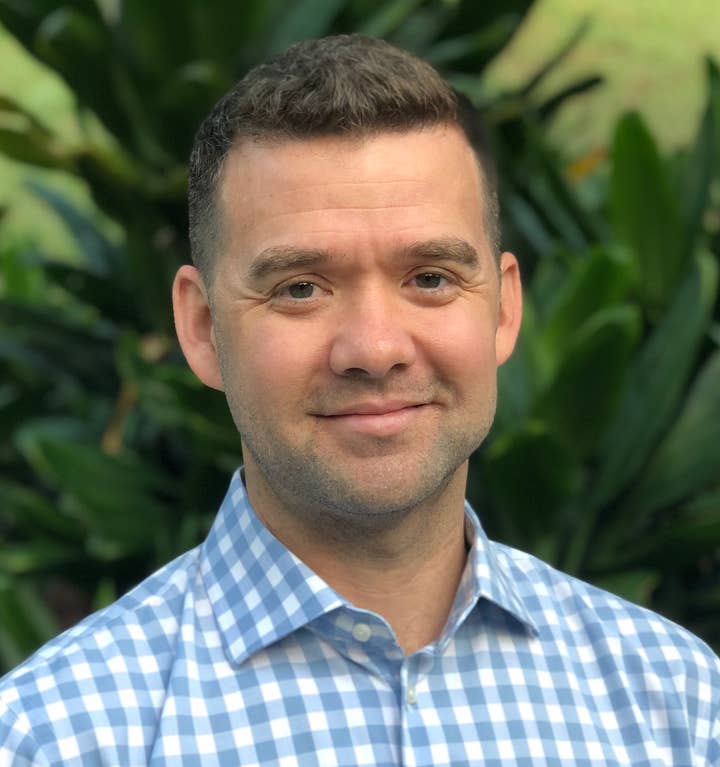 "I'll answer it in two pieces. So, broad strokes for the business, I think you've just nailed it, they fill a need gap in the mobile space that was really attractive to us, and they have real capability there. There's also, when you think about the geographical overlay, they bring different skills and experiences to different parts of the world, which are super compelling.
"If you flip the coin – I get to put on my marketing hat – I think they do amazing things creatively around bringing their IP to life, and how they refresh things in different places, like Call of Duty. The Diablo work was a co-marketing relationship for us on the Xbox, so we got the opportunity to work very closely with Blizzard on Diablo, and Overwatch is also a co-marketing relationship as well. So, it's been really cool to walk hand-in-hand and think through these things creatively, and how they think about marketing particular titles. So, that part, I'm really looking forward to.
"And the last bit, I would say, is they're really great on the marketing side around performance in mobile, and those are different motions for a marketer in how those work. So, in context of the marketing piece of it, those would be the pieces that I'm excited to learn from Activision Blizzard King about."
Turning our gaze back to the show floor, West goes back to Xbox's reasons for going so big at Gamescom, and mentions it being "a throwback to the days of old Gamescom and old E3s."
"We wanted to have a big presence here because, when I looked at it, there were two things that were occurring in this two-week time period. There is the emotion and excitement of a 'return to' for Gamescom. And there's this emotion around Starfield, and the crescendo of that. We're going to see reviews start to arrive later this week. We're going to see people being able to play on September 1. So, these two things, they're almost like two ocean waves converging to make one bigger wave, and I was hoping that we would be able to get a concurrent heartbeat around both of those things," he concludes.
Sign up for the GI Daily here to get the biggest news straight to your inbox