People of the Year 2019: SonicFox and Blitzchung
In a year where major industry figures were increasingly reluctant to take stances, two esports pros used their reach to demand change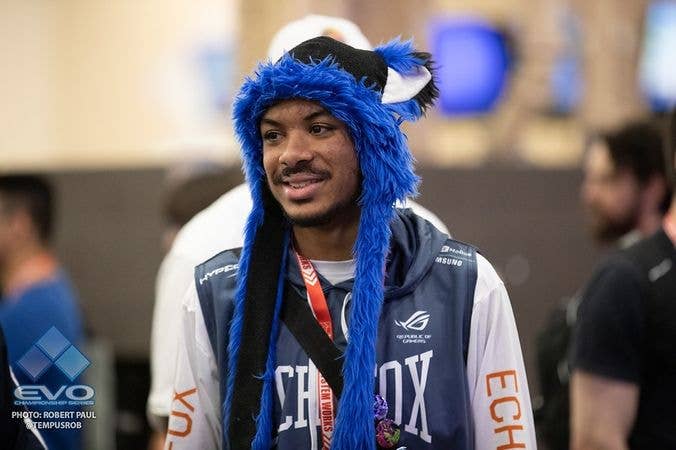 A quick search of our website for the word "political" as uttered in 2019 reveals multiple major industry companies and figureheads who were unwilling to take stances.
Their on-paper reasons range from belief that their platforms could never do critical issues justice, to a desire to present all viewpoints and let audiences make their own decisions, to the view that video game companies and personalities should stick to video games. In practice, their products often contradict these views by expressing deeply political themes and ideas, with those behind them refusing to take responsibility for what was or was not said.
But in 2019, two major esports figures stood out as unafraid to use their wide-reaching platforms to speak out for causes, groups and ideals that mattered to them: Ng Wai "Blitzchung" Chung and Dominique "SonicFox" McLean.
"In 2019, two major esports figures stood out as unafraid to use their wide-reaching platforms to speak out"
Ng Wai "Blitzchung" Chung
Chung's story should still be fresh in the minds of anyone who paid any attention to gaming news in October and early November of this year. While competing in the Asia-Pacific regionals for the Hearthstone Grandmasters this year, he concluded a post-match interview by donning a gas mask and shouting, "Liberate Hong Kong, revolution of our age!" in support of ongoing protests in Hong Kong against Chinese involvement. In response, Blizzard banned him from competitive Hearthstone for a year, revoked his prize money, and cut ties with the two interviewers on camera with him.
The protest and subsequent ban made waves across the industry, drawing widespread backlash from Hearthstone audiences, industry figures, Blizzard employees, and even US government officials. Though Blizzard softened the ban somewhat in the following weeks, its president J. Allen Brack ultimately managed to have the last word in the conversation with a non-apology in front of a BlizzCon audience, maintaining the company's refusal to allow its players to use their platform to fight for causes (all while wearing a Pride flag pin on his lapel).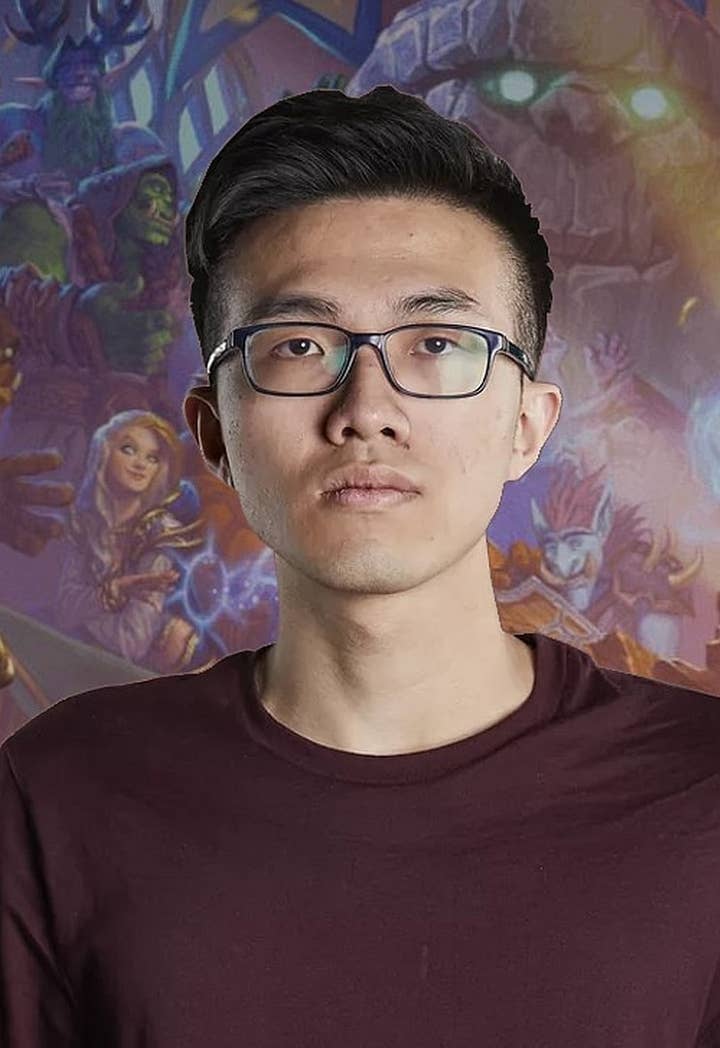 Though the direct result of Chung's statement was a doubling down on Blizzard's part and the deep unlikelihood that anyone at a Hearthstone tournament will ever attempt such a thing from now on, it was nonetheless an extremely effective protest. A quick look at the numerous articles cataloging the backlash is enough to see how many people across the industry were both made aware and made to care about the situation in Hong Kong, even for just a brief few weeks. Consumers organized boycotts of Blizzard products, US legislators wrote letters, sponsorships were pulled, the news even made it to my local NPR station in the Midwest.
Even if the boycott is unlikely to do any meaningful lasting monetary damage, for about a month, people all over the gaming world were talking about a major global political event and expressing support for those harmed by it, while Blizzard was forced to reckon with the fact that its hasty, haphazard attempt to pretend none of its esports competitors have ever had a political thought before might have consequences.
In the wake of what was by all accounts a successful BlizzCon for Blizzard, this doesn't seem like enough. And of course it is not. Hong Kong protests continue, Blizzard marches forward unscathed, and gaming audiences have largely moved on. But that doesn't mean none of this mattered. Chung's bravery, outspokenness, and willingness to use a massive international platform to fight for what he thought was right will continue to have subtle and not-so-subtle impacts on how consumers and industry giants like Blizzard think about these issues in the future.
Chung risked his career and catalyzed a conversation. It's up to the rest of the industry to continue it.
Dominique "SonicFox" McLean
While Chung's story of using his platform to advocate for change happened entirely over the course of a few months, McLean has been fighting their own, very different, explosive battles over a longer period of time.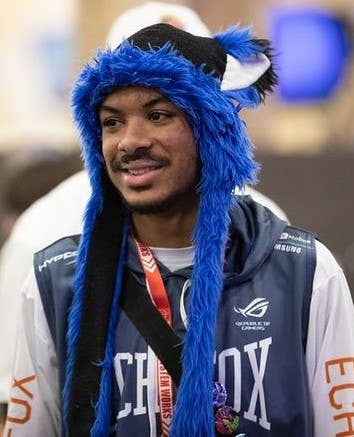 McLean has been garnering attention for their fighting game prowess since 2014, emerging as a powerful contender in the Mortal Kombat and Injustice scenes and managing to take home a first place victory in the Injustice tournament at EVO in their debut year. But McLean didn't settle for notoriety in one or two games -- they have since branched out to win tournaments across multiple different fighting titles, taken home five EVO trophies, cultivated a popular rivalry with fellow Dragon Ball FighterZ player Goichi "GO1" Kishida, and last year was named Esports Player of the Year at The Game Awards.
"As you guys also may know, or may not know, I'm also super gay," McLean said with a laugh during their acceptance speech. "So I want to give a super shoutout to all my LGBTQ+ friends that always help me through life. Obviously, I'm a furry, so shoutout to all the furries. Guess all I gotta really say is I'm gay, black, a furry, pretty much everything a Republican hates, and the best esports player of the whole year, I guess!"
In that segment of their speech, McLean effectively summarizes how they have used their platform over the last five years to bring visibility to the LGBTQ+ community and promote the presence of those who consider themselves a part of it within the fighting game community. That has taken numerous forms, the most visible of which is McLean's donning of parts or all of a blue fox fursuit during most of their public appearances, and speaking frequently and casually about both their sexuality and, more recently, gender identity.
But that has also involved more outright public action. Late last year, McLean donated $10,000 of their winnings at the 2018 Injustice 2 Pro Series Grand Finals to defeated opponent Curtis "Rewind" McCall for his father's cancer treatment. A few months ago, they held a three-hour livestream to raise money for LGBTQ+ non-profit The Trevor Project, bringing in a total of $22,000. One of their donation thresholds involved writing the words "Trans Rights" on their chest. And at many recent events, McLean has worn the transgender Pride flag as a cape.
Though McLean certainly has their share of detractors and Twitter critics, far more respond to them with gratitude, encouragement, and awe. Many call them an inspiration -- a loud, visible, skilled professional able to command attention, and then direct that attention to making the esports space more welcoming to more people. In a space that's still struggling with a lack of diversity, McLean refuses to let anyone stop them from showing the world that everyone, regardless of gender, sexuality, or ethnicity, belongs in esports and the fighting game community.
"The only way they can stop me is by being better at what I do," McLean said in an interview with The Washington Post earlier this year. "I have everyone's attention now, and the only way you can get that attention off of me is by [outclassing] me. A lot of people have absolutely no choice but to look at me, and that makes them more upset... If they have a problem with it, what are they gonna do about it?"