Blizzard backlash escalates following Hong Kong supporter ban
US senators, Blizzard employees and Hearthstone communities decry developer's attempt to avoid controversy with China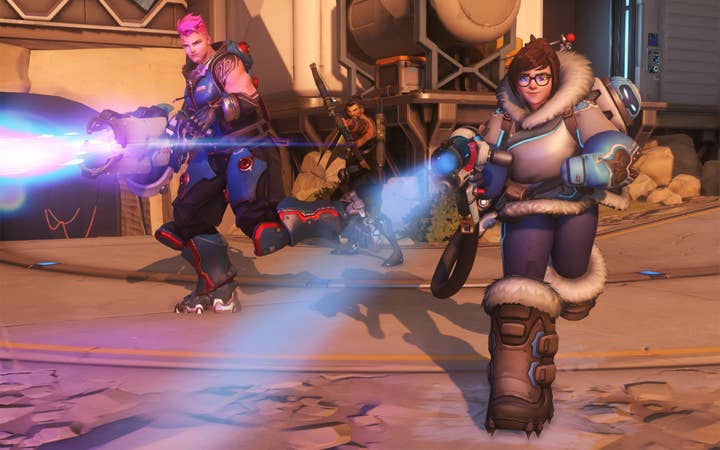 Blizzard is facing increasing backlash following its decision to exclude Chung 'blitzchung' Ng Wai from professional Hearthstone competitions for showing his support to the Hong Kong protests.
In a video interview he gave after a win during the Hearthstone Grandmasters, Ng Wai shouted: "Liberate Hong Kong, revolution of our age!" Blizzard consequently decided to remove the player from the event, cancel his prizing and ban him from official competitions for a year.
US senators Marco Rubio (R-Florida) and Ron Wyden (D-Oregon) have since both expressed their concerns concerning Blizzard's decision.
Wyden tweeted: "Blizzard shows it is willing to humiliate itself to please the Chinese Communist Party. No American company should censor calls for freedom to make a quick buck."
Rubio also reacted via Twitter, saying that "China [is] using access to market as leverage to crush free speech globally. Implications of this will be felt long after everyone in US politics today is gone."
The backlash also came from Blizzard's own employees. Plaques with the words "Think globally" and "Every voice matters" displayed at the entrance of the company's HQ in Irvine - California - had been covered yesterday, former employee Kevin Hovdestad reported on Twitter.
These inscriptions are part of Blizzard's eight core values, as its mission statement clearly shows on its website. Said values state that "Blizzard Entertainment is what it is today because of the voices of [its] players and of each member of the company." It continues: "Every employee is encouraged to speak up, listen, be respectful of other opinions, and embrace criticism as just another avenue for great ideas."
These values sit side by side with 'Lead responsibly', among others, with Blizzard saying that "as one of the world's leading game companies, [it is] committed to making ethical decisions."
The gaming community also reacted strongly, with moderators on Blizzard's subreddit eventually setting it to private to avoid further backlash, Eurogamer reported. The Hearthstone subreddit is still running though, with at least one moderator deciding to step down from the mod team as they feel Blizzard is "no longer a company [they] want to support or follow."
There have been calls for boycott coming from multiple sources, with the hashtag #Blizzardboycott trending on Twitter at the time of writing, with over 21,700 tweets. As part of this campaign against Blizzard, Overwatch fans have also been trying to make Mei a pro-democracy symbol supporting Hong Kong.
Elsewhere, players during an American Collegiate Hearthstone Championship showed their support to Ng Wai by brandishing a 'Free Hong Kong, Boycott Blizz' sign at the end of their match.
The Taiwanese casters who were interviewing Ng Wai when he expressed his support to Hong Kong were also condemned by Blizzard, which terminated their contracts.
Talking to PC Gamer, one of them (who goes by the name Virtual) said he was "just doing his job" and was unaware of the fact Ng Wai was going to wear a gas mask during the interview (a reference to the Hong Kong protests), and he didn't know how to react to it.
"The director only told me I have an interview," he said. "He didn't talk about how he's wearing a mask, so when the interview started, I wasn't sure what the situation was. So I thought that Chung could just say what he wanted to say."
Both casters were notified that they were being fired a day later, without being given any precise explanation.
Gods Unchained developer Immutable announced yesterday that it would cover Ng Wai's lost prizing. "No player should be punished for their beliefs," the studio tweeted, adding that Blizzard "care about money more than freedom." It also offered Ng Wai a ticket to participate to Gods Unchained's $500,000 tournament. Immutable was the victim of a cyber attack shortly after this announcement, The Sydney Morning Herald reported, with players unable to log into Gods Unchained for a few hours.
It is worth noting that Chinese giant Tencent owns a 4.9% share of Activision Blizzard.