Overwatch 2 ditches PvE Hero Mode
Game director says "we made a commitment to always prioritize the live game and all of the people playing it"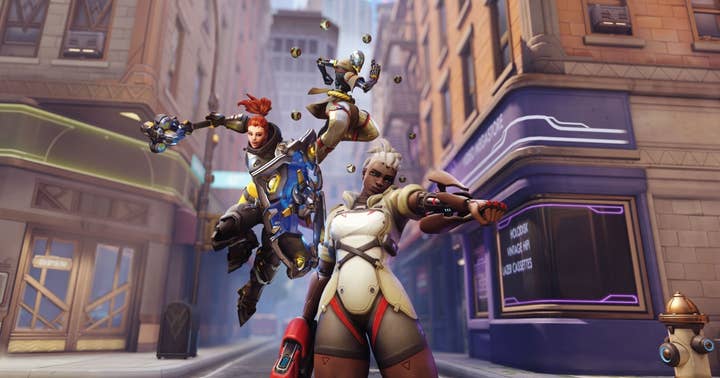 Sign up for the GI Daily here to get the biggest news straight to your inbox
In the latest roadmap update for Overwatch 2, its developers said that the title will not receive a PvE hero mode.
Game director Aaron Keller and executive producer Jared Neuss said the decision was for the good of the title and its multiplayer component.
"We made a commitment to always prioritize the live game and all of the people playing it and to devote our development efforts there," said Keller.
The feature was originally announced back at BlizzCon 2019 as a part of the new modes for Overwatch 2. Characters would be reworked for the feature and be given a progression system. Narrative story missions are still on the way.
In an interview with GameSpot, Keller explained when the development team realized the feature couldn't be implemented.
He said, "As we were running up to launching Overwatch 2, we realized that we could not build that other game."
"We couldn't save up all of that content over the course of what was looking to be at least the next several years to finish it, and by doing that, pulling more and more resources away from the people that were all playing our game and all the people that would be playing Overwatch 2."
The game director continues, "So we made a decision later last year that we would focus all of our efforts on the live running game and all of our PvE efforts on this new story arc that we're launching in Season 6."
When asked what may have changed in terms of the development team's position, Neuss said, "As the team learned more about what it took to make this, as it learned more about the time, the iteration, and the technology required, it just became clear that the schedule wasn't going to work."
Overwatch 2's current and projected roadmap is listed below: