Nvidia has been "completely compromised" in a new cyber attack
Parts of tech firm's business have been offline for two days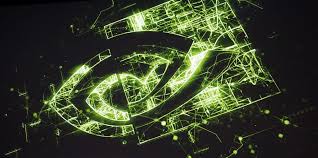 Nvidia has been "completely compromised" by an alleged cyber attack.
The Telegraph, via VideoGamesChronicle, reports that the attack on America's largest microchip company has "taken parts of its business offline for two days."
The graphics card company -- which also runs cloud gaming subscription service, GeForce Now -- has yet to comment on whether or not the security intrusion has compromised confidential details of its customers or staff, but it's thought the internal systems affected include its email and developer tools.
Cyber security expert Alan Woodward told the Telegraph that Nvidia has likely had to shut down many of its internal systems to minimise further exposure.
"The ultimate concern is that somebody may have put something in one of the software updates," Dr Woodward said.
"They'll be going through trying to make sure to see if there's any indication that anything has been changed in their software that they then shipped to their clients."
In a statement, Nvidia said: "Our business and commercial activities continue uninterrupted. We are still working to evaluate the nature and scope of the event and don't have any additional information to share at this time."
The ransomware group claiming responsibility for the attack on Nvidia has allegedly now been subjected to a ransomware attack of its own.
Earlier this month, Nvidia and SoftBank agreed to abandon the sale of Arm to the former, following struggles to get the deal approved by regulators.
The two companies terminated the deal due to "significant regulatory challenges preventing the consummation of the Transaction, despite good faith efforts by the parties," according to a statement to investors from SoftBank.
The planned $40 billion deal was announced back in September 2020, and would have seen UK semiconductor firm Arm become a subsidiary of Nvidia.