Google and Nvidia reportedly share concerns over Microsoft/ABK with FTC
Companies provided information around regulator's worry that Microsoft could dominate cloud and subscriptions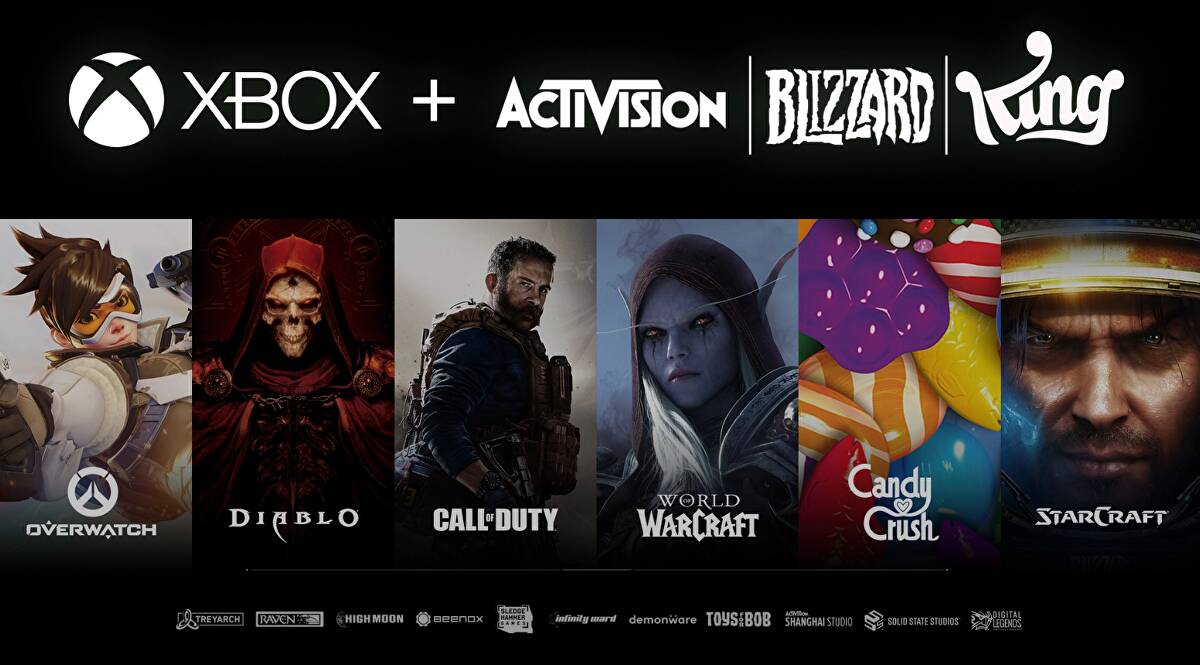 Google and Nvidia are the latest companies to weigh in on Microsoft's proposed acquisition of Activision Blizzard, reportedly expressing their own concerns over the deal to the Federal Trade Commission.
The US regulator is preparing its case ahead of an August 2nd hearing after it issued a legal complaint against the merger last month, and Bloomberg reported the Google and Nvidia are among the companies who have provided information to the FTC as part of this process.
People familiar with the matter told the site that both firms expressed concerns that acquiring Activision Blizzard could give Microsoft an unfair advantage when it comes to cloud gaming, subscription services, and even mobile gaming (thanks to Activision's ownership of Candy Crush creator King).
This was a key area of concern for the FTC when it filed its lawsuit. Both companies could be called as witnesses when the FTC vs Microsoft trial begins this summer.
Nvidia reportedly emphasised the need for equal and open access to games, although did not directly oppose the acquisition, according to Bloomberg's sources.
Neither company offered the site comment, although Microsoft spokesperson David Cuddy responded to the story.
"We are prepared to address and have been proactively addressing issues raised by regulators or competitors to ensure that the deal closes with confidence," he said.
"We want people to have more access to games, not less."
The most publicised objection to the Microsoft and Activision deal has been from Sony, which warned that the Xbox firm owning Call of Duty could impact competition in the console space and influence which device players buy in future.
Microsoft has responded by offering to keep Call of Duty on PlayStation platforms for up to ten years, as well as pledging to bring the series to Steam and Nintendo devices for the next decade.
The FTC is the biggest regulatory challenge Microsoft and Activision have faced so far. However, the European Commission and UK's Competition and Markets Authority are expected to reveal their decisions following their own investigations by April.
You can read more about the regulatory hurdles the $68.7 billion deal needs to overcome in our extensive primer.
Sign up for the GI Daily here to get the biggest news straight to your inbox