Nintendo, Sony and Xbox reportedly skipping E3 2023
But Microsoft will time its Los Angeles showcase to coincide with annual trade show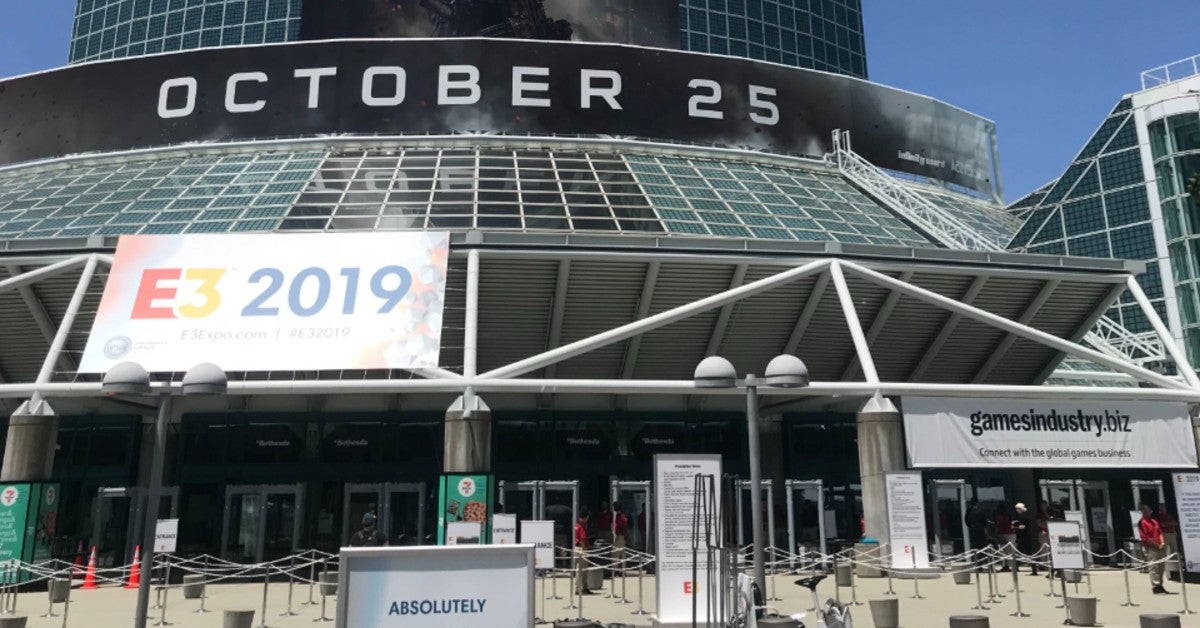 At a glance
Reports claim Xbox, Sony and Nintendo will be absent from E3 showfloor
Xbox has confirmed its own physical showcase will coincide with E3
ReedPop confident that exhibitor line-up will "make the trip to LA well worth it"
E3 2023 will feature little to no presence from the three console platform holders, according to a new report.
Sources told IGN that neither Xbox, Sony nor Nintendo will be an official part of E3 2023, or have a booth on the showfloor at the Los Angeles Convention Center, when the annual trade show returns in June.
2023 will be the first year E3 has been physically hosted since 2019, with the last three years replaced by digital events due to the pandemic. This year's E3 is being organised by ReedPop, parent company of GamesIndustry.biz.
Sony has not been present at E3 since 2018, following disagreements with the Entertainment Software Association, the show's owner and usual organiser.
Nintendo, meanwhile, is usually a big draw to the show floor. However, sources told VGC that the company does not expect to have as many major releases to showcase this year.
The platform holder's current biggest upcoming title is The Legend of Zelda: Tears of a Kingdom, which will release one month before E3.
Nintendo usually broadcasts a Nintendo Direct alongside E3, while Sony may choose to run a State of Play presentation online, but neither company have confirmed whether or not they will do so at this stage.
Xbox, meanwhile, is a slightly different case.
The company has already confirmed it will have a physical showcase in Los Angeles this summer, and Microsoft Gaming CEO Phil Spencer told IGN this would coincide with E3, while also emphasising the firm's ongoing support for the ESA and its event – one he said he "definitely [wants] to continue."
"We place our showcase, like we always have done, at a time where hopefully it's convenient for press and even consumers that are going to the E3 event, and that's what we're trying to do now," he said.
"We will continue to work with ESA in terms of their plans. We're on the board [of the ESA] and we want to make sure that we are doing everything we can to help make E3 successful."
While Xbox was not present on the showfloor at E3 2018 or 2019, the platform holder did have an array of games on display at the neighbouring Microsoft Theater.
In a statement, show organiser ReedPop said: "E3 is such a significant event for the game industry and being entrusted with an important cultural touchstone is not a responsibility ReedPop takes lightly. Since ReedPop took on the contract to run E3 six months ago, we've worked diligently with ESA members based on their feedback to create a new type of E3 that supports their goals and needs.
"This process has taken time due to the tremendous amount of stakeholders offering input, though we appreciate that we could have been more transparent to questions for which we were still finalizing the answers. We continue to work tirelessly to create a show that brings together the global gaming industry. We believe we've created a new format for the event that serves the needs of both the industry and its fans, and are committed to building and growing it in the coming years.
"As we spent much of 2022 refining how E3 2023 would take shape, reflecting on the feedback we solicited, we did not send a single contract to an exhibitor until the start of this month. We have received a tremendous amount of interest and verbal commitments from many of the biggest companies in the industry, and when we are ready to announce the exhibitors we are confident it will be a lineup that will make the trip to Los Angeles well worth it for the industry and consumers alike."
E3 2023 will run from Tuesday, June 13 to Friday, June 16 at the Los Angeles Convention Center.
The first two days will be for business attendees only, with consumers joining on the third day, and the last day being solely for consumers.