E3 2023… What's the latest?
A few more details on next year's return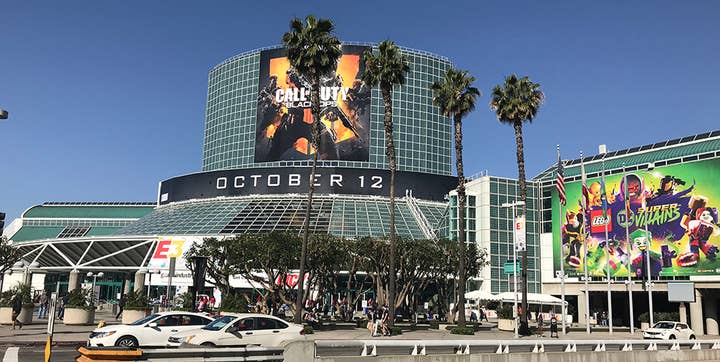 This week, the E3 team is sending its plan for the show to the games industry.
I quipped last time that this deck would inevitably get leaked, and so I thought: "Why not leak it ourselves?" (If that's even possible).
Now, to be candid, this isn't everything. It's not even most of it. The E3 team is still being built, and there is a lot more to come.
But this is what we've got so far. And let's start with the facts.
The E3 physical event will take place from Tuesday, June 13 - Friday, June 16 at the Los Angeles Convention Center. It is a business and consumer show. The first two days are only for the business. The third day is a business/consumer day, while the fourth day is purely for consumers.
The team had set themselves quite a few lofty goals with E3 (as you may remember), but the three core objectives are:
Make a better business event where it's easier to connect, meet and conduct interviews
Make a better consumer experience where there are things for fans to actually do
Partner, support and be friends with everyone announcing games in and around E3, irrespective of whether they're actually in the convention center
This is how the team is going to try and deliver on that.
One half of the LACC will be entirely dedicated to business. Featuring quieter, more comfortable booths, with areas to connect and network and grab a coffee. The hope is to re-open Kentia Hall, and again this will be exclusively for business attendees.
The other half will be the spectacular E3 that you're used to, and for the first two days this will also be for business attendees only.
On top of that, there'll be a new dedicated meeting space where attendees can connect using the E3 app (more on that later) and hold meetings. Of course, you can still pop over to the Marriott and catch-up there, but now you don't have to.
And finally, and this is where GamesIndustry.biz comes in, business folks will receive data, insight, interviews and analysis direct to their inboxes and in print before, after and during the show.
So that's some of the business improvements.
When it comes to fans, E3 will invite consumers in to their halls on Thursday and Friday. The show will also be more accessible for indies and indie publishers to showcase titles in the Concourse Hall, which will also be open to gamers. In addition, The team is planning elements outside of the LACC, plus numerous game presentations that fans can watch in-person or online during those final two days.
"The show can't be fighting with those who decide not to exhibit within LACC"
That's the nuts and bolts. But the important thing from my perspective is what the show is doing to embrace the entire 'E3 week'. I said before that E3, the concept of E3, is bigger than ReedPop and the ESA. It's this special week in June where the world comes and gets excited about video games, including the wider media, the gamers, and the industry itself. And the show can't be fighting with those who decide not to exhibit within the LACC.
If I could plan the perfect E3, everything would take place in one space over five days. And there would be no need to book hotel rooms over the weekend, or having to continually jump in and out of buildings. But that's not the reality. Some games companies want to showcase in different spaces and at different times. And that's absolutely their right.
E3 will officially partner with as many of these other events as will have it, and for free. And even those who aren't joining officially, it will still support the games and companies within those shows, too.
E3 will do this through the editorial we mentioned earlier. The features, articles, insights and reports will cover everything going on that week, including before the show and afterwards. You could be showcasing at the PC Gamer Show or Summer Games Fest, and E3 and GI still want to hear from you and talk about what you're doing. Attendees to these events can access this editorial for free, too.
Then there's the meeting app, which will feature companies within E3 and outside of the show. So if you are a developer that has a suite in the Marriott, or if you're exhibiting in the car park, or you're at one of the other events taking part at the same time, E3 attendees can find you in the official app (if you agree to be included) and schedule meetings with you.
It might not make total commercial sense, but it's the right thing to do.
So that's what we've got so far. There's obviously the big question: Who is going? And this is the stage the team is at. They are sending out the deck, continuing conversations and getting people signed up. Based on what I'm hearing, I'm optimistic, but the team has to prove that this is a different E3, with a different group behind it that's committed to doing something genuinely good.
And we'll keep you updated. This is the industry's event, and whether you're there or not, we want to keep you informed of all that's being done with your show. And if you've got any thoughts on what the team is doing, they're eager to hear it.
Hopefully we will be able to 'leak' a few more details before too long.