Nintendo removing Mario Kart Tour loot boxes in October
Mobile game will replace randomised rewards with a rotating item shop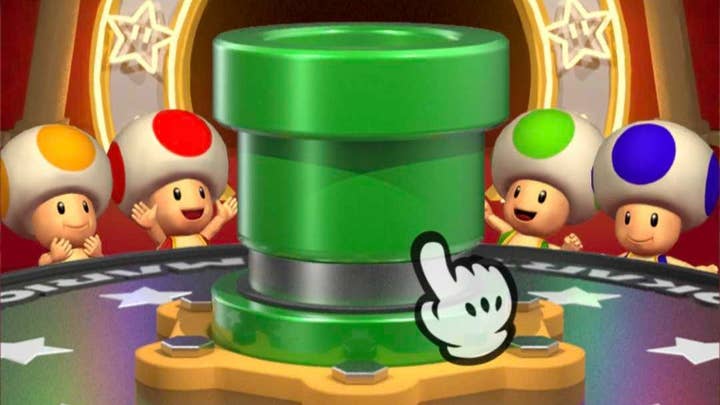 Nintendo has announced it will drop the loot box elements of Mario Kart Tour in an upcoming update.
The mobile spin-off of the best-selling racing series currently allows players to spend virtual currency on firing 'pipes' to yield randomised rewards, including new characters and karts.
Nintendo does disclose the odds of winning the items available through the pipe, with some characters known to be as low as 0.04%. Some characters and karts are also only available for a limited time.
In a message to users, Nintendo revealed it will be adding a Spotlight Shop: an in-game marketplace where players can purchase specific items.
"New drivers, karts and gliders, as well as drivers, karts and gliders that have appeared in the past will be available," the company wrote.
"Along with this, the pipe you can fire by using rubies will be removed."
The Spotlight Shop is scheduled to be added in late September, with a new Battle Mode also on the way. The news was also shared via a tweet on the game's official account.
Sensor Tower tells GamesIndustry.biz that, since its launch in 2019, Mario Kart Tour has generated an estimated $293 million for Nintendo.
It's worth noting this is not all from loot box purchases, as Sensor Tower tells us the figure includes monthly subscriptions to the $4.99 Gold Pass.
Mario Kart Tour is the platform holder's second biggest mobile game, although it is quite some distance behind the $1 billion made by Fire Emblem Heroes.
Fire Emblem still operates on the 'gacha' model with randomised rewards, as does Animal Crossing: Pocket Camp, which has generated $287.6 million, and Dragalia Lost, which has made $168.5 million and is due to be shut down on November 30.
News of the loot box removal follows Blizzard's announcement it would be removing the monetisation mechanic from Overwatch as it transitions to the sequel next month.
Loot boxes have been under fire for years, with governments around the world debating whether they constitute gambling and require regulation.
In July, the UK government stopped short of introducing such measures, but demanded that the games industry do more to protect children from the gambling-related harms of loot boxes.