Nintendo parts ways with controversial Russian CEO
But platform holder will still work with Yasha Haddaji's side company to support Switch customers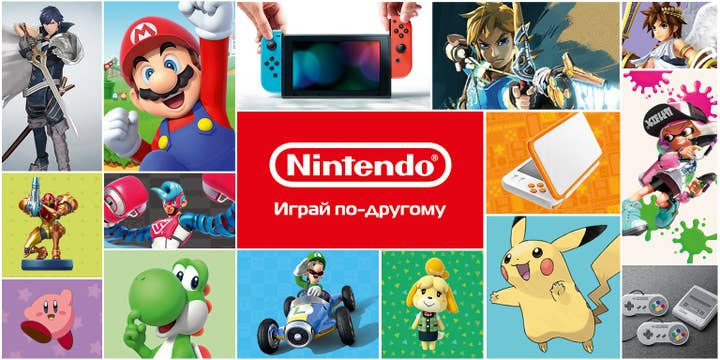 Sign up for the GI Daily here to get the biggest news straight to your inbox
Nintendo has confirmed it no longer employs Yasha Haddaji, the controversial (now former) general manager of the platform holder's Russian business.
A Nintendo of Europe spokesperson told Eurogamer Haddaji's contract ended earlier this week, on Wednesday, May 31.
Haddaji has been at the centre of a few controversies during his time at Nintendo Russia. In 2019, he was issued an official warning after an internal investigation into an outburst during a livestream, in which he swore at his colleagues.
In April, it was also reported that he had formed a side company, Achivka, that was legally listed at the same address as Nintendo Russia's headquarters. This business reportedly imported Nintendo titles into Russia, circumventing the official sales ban the platform holder put in place following Russia's invasion of Ukraine.
At the time, Nintendo confirmed it was "aware" of import companies but "not affiliated" with them, although it did say Achivka was being considered as a potential supplier for a repair and warranty service.
Nintendo has now confirmed to Eurogamer that this relationship is official.
"To honour preceding commitments to our customers and ensure service continuity, Nintendo entered into a temporary cooperation with… Achivka as its official supplier for repair and warranty for Nintendo products that had already been sold in the Russian market," a spokesperson told the site.
Nintendo has been winding down its operations in Russia following the aforementioned decision to halt all sales to the market in 2022.
Game Developer reports that an email to employees said the Russian eShop was to be closed on May 31. GamesIndustry.biz has reached out to Nintendo for confirmation.