Niko Partners: Game for Peace expected to bring in nearly $1b by year's end
PUBG Mobile clone anticipated to be one of Tencent's biggest games; meanwhile, PUBG Mobile has brought in $400m overseas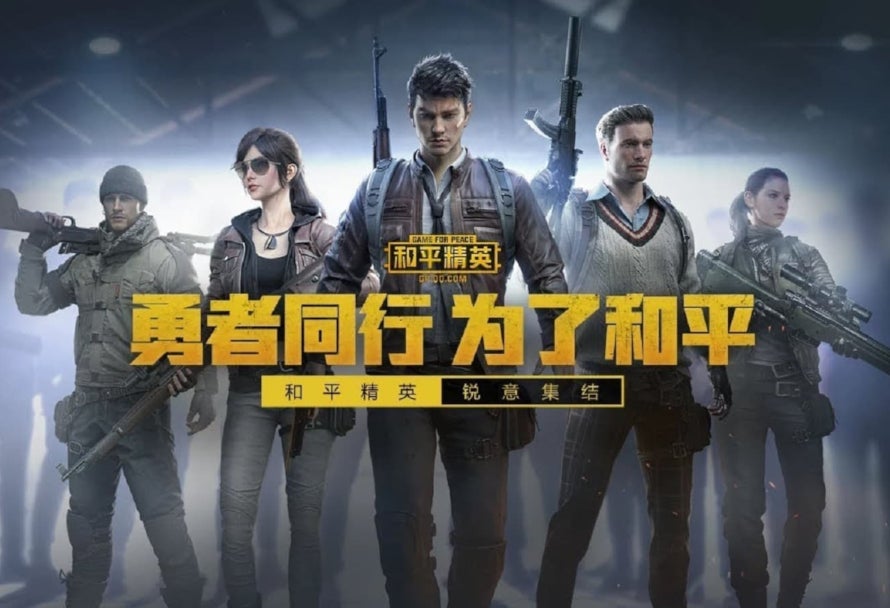 With the Chinese game license freeze solidly in the rearview, analysts expect Tencent to continue its rise as the biggest player in the global games market, lead in 2019 by the recent release of Game for Peace, also known as Peacekeeper Elite.
During the freeze, Tencent reported its first profit decline in its history - but it retained its status as leader of the global games market nonetheless. In its Q1 2019 financials, the company was on the road to recovery. Tencent reported revenue of $12.7 billion, up 16% year-over-year, though much of this was thanks to other businesses such as social advertising, digital content, and commercial payment services. Its games business declined 1% year-over-year.
Going forward, though, Niko Partners predicts a return to form. In its Tencent Games Strategy 2019 report, the market intelligence and research firm predicts that the recently-released Peacekeeper Elite will be Tencent's headline game for the year. The game, essentially a clone of PUBG Mobile with a slightly more pleasant demeanor painted atop, effectively replaced PUBG Mobile on May 8 as the latter was closed down due to Tencent's inability to get a license to monetize it. Peacekeeper Elite, meanwhile, is both licensed and monetized, and seems to be on its way to be one of Tencent's most successful titles.
Niko predicts that Peacekeeper Elite will leverage more monetization strategies in the near future, including a battle pass similar to that used by Fortnite and PUBG Mobile, as well as more loot box options. The firm suggests the game could generate revenue of over $150 million for its first month, and nearly $1 billion by year's end.
As for PUBG Mobile, it's not a lost cause. Niko estimates the game (developed by Tencent internal studios) has brought in nearly $400 million in total revenue overseas.
In addition to Peacekeeper Elite, Niko sees that the same portfolio diversity that helped Tencent remain solid during the game license freeze (it released 30 games during that period from April to December, all of which had been approved ahead of the freeze) will continue to drive its growth in the coming year. Tencent showed off 20 titles currently in the works during its recent UP conference, with entries in a number of new genres for the company set to release late this year. It's also working on bolstering its internal studios, as shown most recently by its acquisition last month of Sharkmob.
Niko goes on to look at Tencent's interest in the buy-to-play (B2P) market on PC, as well as on console. While the report notes that Steam currently boasts over 40 million active users in China, it hasn't officially been approved by the Chinese government.
Tencent's answer has been its WeGame service, which currently has over 300 million total users and 70 million monthly active users, though a good majority of those are there specifically for free-to-play games like League of Legends. Niko notes that five million units of Chinese-developed games were sold on the platform in 2018, and that in total, B2P PC games bring in over $600 million in revenue in China each year - only 5% of all PC game revenue in the country. Tencent is actively working to improve the service, perhaps to avoid eventual competition from the planned China-specific version of Steam that Valve is making alongside Perfect World.
Finally, looking at consoles, Niko predicts a solid future for the partnership between Nintendo and Tencent on releasing the Nintendo Switch in the country, despite the console market only accounting for 1% of total game revenue in China at the moment. Niko suggests the Switch will succeed due to its lower price point than other consoles, its strong first-party line-up, and the potential for services such as WeChat and Tencent Instant Play. The firm also anticipates Tencent and Nintendo will partner to bring Nintendo's mobile portfolio to China in the near future.