NHS' gaming addiction clinic only needed by 'a very small percentage'
Founder Dr Bowden-Jones hopes the numbers will remain lower than problem gambling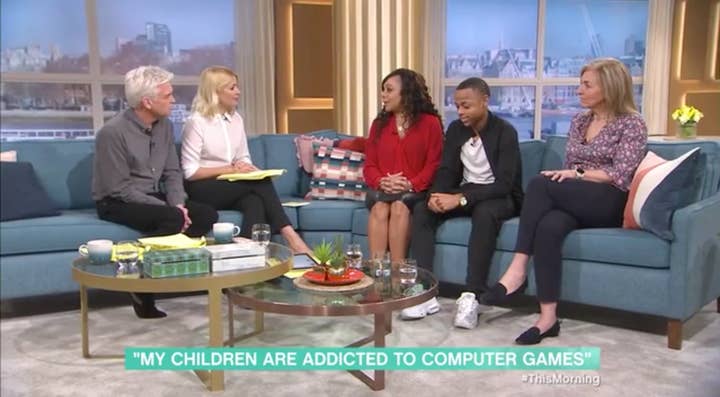 The NHS official behind the UK's first publicly-funded clinic for video games "addiction" has offered an insight into how the service has been used so far.
In an interview with UK TV show This Morning earlier this week, Dr. Henrietta Bowden-Jones said that 43 people have "wanted to come", with 22 completing referral forms. Several of these people are currently being treated or awaiting treatment.
The clinic opened in December 2019, having been announced in October. The initiative followed the World Health Organisation's classification of gaming disorder as a recognised illness -- although the WHO deliberatly avoids the word "addiction."
Bowden-Jones reports the number of patients has been significantly lower than those of the NHS' problem gambling clinic she formed 12 years ago.
"I thought I might be giving [the gambling clinic] an afternoon of my time per week, but we've had thousands and thousands of referrals," she said. "I hope this is not going to be the same situation. I sincerely hope the numbers will be lower and coming through steadily."
She noted that patients so far have tended to be teenage boys, and that she has been surprised by the "aggression and sometimes violence" manifesting in children who were previously "kind and considerate to their parents."
While she stated that addiction is "a very serious situation" that can impact people's health, emotional or psychological well-being, or finances, she emphasised that this is not inherently true for all people who play video games.
"When people say that all young people are addicted to gaming, that's certainly not the case," she said. "There are many young people who enjoy gaming. There will be a very small percentage who are displaying what we can say is a loss of control or negative consequences, such as dropping grades at school."
She also noted that gaming disorder is a behavioural addiction that can be "treated very well in the right context," primarily with therapy. She stated the NHS clinic "does not use medication" to deal with gaming addiction.
Bowden-Jones also emphasised that there may be other factors behind gaming addiction, such as severe anxiety, bullying to the point where a child or teenager feels they cannot leave their own home, low self-esteem, or autistic spectrum disorder, among others.
Finally, she added that with most addictions -- such as gambling, smoking or drinking -- the treatment involves stopping the behaviour. But the doctor said, "With gaming, it's different."
"A lot of young people are able to control their gaming to a lower degree in order to not miss out on the social interactions."
Bowden-Jones appeared in a segment with Lysa Martin and her 16-year-old son Romario, who discussed their family's issues with gaming at home. R. Martin admitted he had punched a wall over frustration with games, but said he isn't playing as much now as he is preparing for his GSCE exams.
At one point in the conversation, L. Martin acknowledged that as much as she complains about her children's gaming habits, "I'd rather them be in their home playing the game than on the street, not knowing where they are."
The WHO describes gaming disorder as: "A pattern of behaviour characterised by impaired control over gaming, increasing priority given to gaming over other activities to the extent that gaming takes precedence over other interests and daily activities, and continuation or escalation of gaming despite the occurrence of negative consequences."
It is included in the eleventh revision of the International Statistical Classification of Diseases and Related Health Problems (ICD-11), which will come into effect on January 1, 2022.