Next-gen consoles have few answers to Argentina's longstanding reliance on piracy
Argentina's gamers approach next-gen with uncertainty, due to rising prices and the difficulty of turning to the black market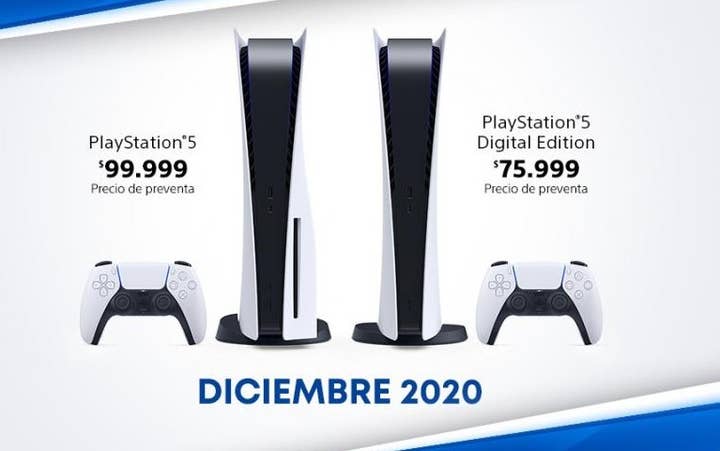 PlayStation 5 pre-orders went live in Argentina on September 29. There were six official retailers available, including Sony and a few local technology and supermarket chains. Sony was out of stock in a manner of minutes, while the rest displayed banners on their landing pages that weren't working, requiring a manual search that added an extra step while trying to purchase the PlayStation 5. All of these additional options sold out soon after, with only a few units remaining in medium-sized stores within the hour.
On Microsoft's end, Xbox Series X|S pre-orders went live on October 8. The flagship model sold out quickly, but the Series S endured for a couple of weeks. The biggest difference between the next-gen consoles was related to payment options; while Sony offered plans for up to 12 months without added interest with one local bank, Microsoft had none.
But if there's one thing that both of them shared in common, it was the collective disappointment, and anger, around the entry cost of the new generation.
In order to fully understand, it's important to do some math beforehand. Argentina's local currency is tied to the US dollar, and fluctuates often -- at the time of publication, the official rate conversion states that $1 USD equals $86 Argentinian Pesos (ARS), but there are several other types of USD. Banks only allow customers to purchase $200 USD a month at the official rate. People who want to purchase more have to rely on unofficial exchange houses -- the so-called underground "caves" -- where they use "Blue Dollar" instead, which sits on $163 ARS. The latter is by and large the most established, and is often considered the norm.
One thing both Sony and Microsoft shared in common was the disappointment and anger around the entry cost of the new generation
Both the Playstation 5 and Xbox Series X are priced at $99,000 ARS, which officially equals almost $1,200 USD/£943 GBP, whereas the Digital Edition and Series S versions had a suggested price of $75,999 ($884 USD/£716 GBP) and $65,999 ARS ($767 USD/£622 GBP), respectively. Financing rates increase these prices exponentially, ranging from 45% to 120% in some cases.
For Argentinians, these long-term payment plans are often the only way to afford not just video game consoles, but everyday items as well. The minimum monthly salary is currently sitting at $16.875 ARS ($196 USD/£159 GBP) and is expected to increase to $21.600 ARS ($251 USD/£204 GBP) by March 2021. The elevated price point and late arrival (expected around early to mid-December) in Sony's case, and the non-existent interest free options from Microsoft, led to discontent on social media, as well as a showcase of frustration for the missed opportunity of bringing opportunities the All Access subscription for the Xbox Series X to the market.
These launches are happening at a time when cheaper, regionalised prices for digital purchases have been established in the country on platforms like Steam or services like Game Pass -- which could be considered a good landscape anywhere else. But in Argentina, the efforts to make gaming affordable have always been pushed back by local economic instability, the absence of big technology companies for many years due to the country's low international impact as consumers, and governmental changes that present obstacles and elevated costs for importation -- aggravated by local manufacturers being few and far between.
Simultaneously, all of this compromises an attempt to move the games market away from piracy -- a practice that first appeared as an alternative, and quickly became the entry point into video games for many.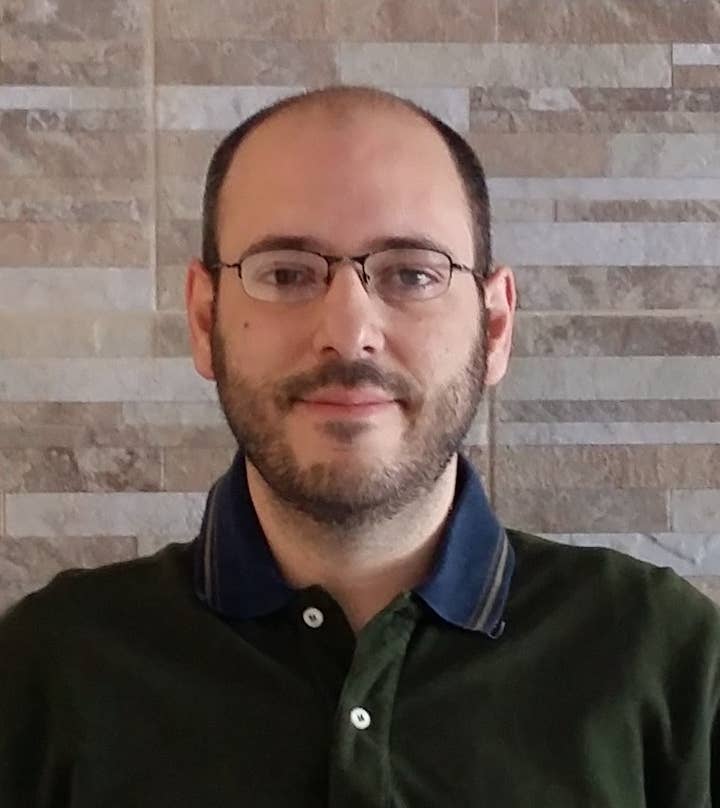 "In Argentina, like many other countries, popularity around platforms has always been defined by piracy," explains Guillermo Crespi, who teaches narrative design and video game history in Buenos Aires, and hosts the podcast "Modo Historia" (History Mode) where he expands on the latter. "Taking computers as an example, the Commodore 64 ended up being affordable thanks to the local assembling company Drean. But having a floppy disk reader was so expensive that people relied on audio cassettes packed with video games, which were brought from Europe. The experience of having an original PC game has been almost non-existent in Argentina."
As home PCs became more common, this process carried over to floppy disks -- computer shops would copy games to a disk as many times as desired for a price. If developers had protected them using printed serial keys, people would pay a visit to the nearest printer. This went on with CDs, DVDs, and Blu-Rays -- as burners became more common, people would just blank discs and download the .iso file of games to copy them. Those without this access could purchase pirate copies in local fairs found in parks throughout the week, as well as video game stores.
All of this was more complicated for consoles. Cartridges couldn't be re-recorded, but that's where clones came into play. These were called "Family" (a clone of Nintendo's Famicom), "Sega" (a clone of MegaDrive and Genesis) and "Play" (in reference to PlayStation). Pirate CDs helped to set Play as one of the dominant consoles in the country for years to come.
"I remember having a NES and a Sega CD imported from the US, but my parents could only afford a handful of original games," adds Crespi. "Most of what I ended up playing on NES were Family pirate cartridges thanks to an adapter, and while the Sega CD and its games were original, the MegaDrive to which it was plugged in wasn't. These 'solutions' were fairly common in the '90s."
"In Argentina, like many other countries, popularity around platforms has always been defined by piracy"

Guillermo Crespi
This was the norm for decades. As journalist Stephanie Zucarelli argues, the first PlayStation helped to settle the standard -- piracy became part of the local culture as gaming became more popular, leading to mod-chips that were installed in new consoles to run burned CDs.
"The PlayStation kicked off a generation that created a subculture around obtaining cheap pirated games, leading to the rise of specific places where people not only went there looking for a new title, but also other players who shared this hobby," she says over email. "In the '90s and the beginning of the 2000s, not many had even seen an original game. These alternative options were more affordable, considering the country had just been hit by a profound recession, and also a solution for a national market that wanted to be part of the gaming sphere, but was completely ignored by publishers."
Such practices continued with the PlayStation 2, but the landscape started to change close to 2010. Sony's PlayStation 3 was harder to hack, and thus mod-chips became obsolete, but that opened up a window for yet another "solution" -- people would purchase a game in a disposable account, and then sell the slots for secondary use online at a much lower price. In late 2011, platforms like Netflix introduced streaming services to the mainstream, offering a free trial and a cheaper price for the region. People started gaining the confidence to use their credit card for subscriptions and digital purchases.
By 2013, both Microsoft and Sony were establishing themselves in the country. This made the task of finding original games in their respective languages easier than going through the hurdles of new piracy methods, as well as opening the door to a growing circulation of pre-owned games, either for trade or sold at lower prices. Hardware from Nintendo had not been officially available for many years until 2017, with the launch of the Nintendo Switch, while the PC market saw an increased interest on Steam thanks to its seasonal sales and free to play games.
The problem is that, while consumers had become more accustomed to this new access, the country's economic situation didn't help to set a new landscape. Salaries and currency conversions were different to a decade, or even five years before, but it didn't stop gaming from being an expensive hobby. Importing consoles, games and accessories also became more complicated due to customs restrictions -- at one point it was safe to order almost anything online and have it delivered directly to somebody's home, but the increase in taxes as well as new importing rules and conditions started to deteriorate this idea.
This problem is exemplified by the access and opportunities afforded to Argentinian game studios. In the mid 2010s, developer Ariel Arias was working on The Hum, a VR game about alien abductions. His prototype had caught enough international attention for him to receive a HTC Vive to continue development, but Argentinian customs retained it for months. Roque Rey Ordoñez had a similar experience while working on Okhlos with Devolver Digital -- a first for the indie publisher in the country -- but when he received an Oculus Rift as a gift, the mail sent it back.
"In the '90s and the beginning of the 2000s, not many had even seen an original game. These alternative options were more affordable"

Stephanie Zucarelli
Ordoñez, who has been developing Per Aspera at his studio Tlön Industries with publisher Raw Fury (another first in Argentina), reflects on the fact that building PCs capable of developing demanding games has a steep cost of entry -- currently, one can expect a similar or higher price as next-gen consoles. Importing equipment, and especially dev kits, can also be troublesome -- most of the time it's easier and less expensive to travel and obtain the hardware in person.
"I remember the time I showcased Okhlos in PAX South back in 2016, with the team behind Enter the Gungeon," Ordoñez tells GamesIndustry.biz. "[In comparison] domestic flights are incredibly cheap for devs in the US, making the access to these events much easier. Along with being able to showcase their games to the most prominent press outlets within the same day, they're also eligible for benefits [such as obtaining hardware directly] . All of this makes it harder to try and position ourselves in a similar line."
While demoing the game here, Ordoñez noticed a shared obstacle from many players who were interested in Okhlos: the lack of a credit card. This has always been a huge barrier for many, either due to being wary of platforms like Steam, economic access, or because the interest came from a young audience that couldn't convince their parents to purchase a digital game.
"I've encountered kids during events offering to purchase the game in cash because of this - my response was to just gift them keys, but sometimes it was just easier to send them the game folder directly," he says, adding that Steam still isn't quite as mainstream as platforms like iTunes in the region.
There have been attempts from publishers to solve this problem. Blizzard and Riot Games were the first to offer local payment options in their platforms, as well as regionalised prices, with Steam following in 2017. However, Argentina's ever growing inflation problem, its debt to the International Monetary Fund, and economic policies around online purchases were a significant setback, resulting in Steam's local payment options being eliminated indefinitely in late 2019.
Purchasing digital games is still cheaper, although there's a constant disparity as publishers and studios set their own prices. For example, Half-Life: Alyx and Cyberpunk 2077 cost $650 ARS and $2,199 ARS, respectively, but the Resident Evil 3 Remake is sitting at $4,200 ARS while The Outer Worlds costs $4,600 ARS, with an added $2,000 ARS for the expansion pack. And all of these prices are pre-tax; an added cost of 30% on international purchases came into play in late 2019, followed by a second one in September 2020, making for a total of 65% interest on every purchase -- with the added condition that the amount spent is also discounted from the $200 USD available at the official rate each month, on an accumulative basis.
All of this makes for a strange time to launch next-gen consoles in the country, from the perspective of consumers, developers, and retailers alike. Ariel Pablo Grimaldi, representative of local video game store Froggy Market, says that he's noticed "a decrease in sales" this year -- alongside an impact on stock coming from the international market due to the COVID-19 pandemic -- in part because of the economic landscape, and also due to the fact that some customers have already started holding on for the new consoles.
New anti-piracy methods present a problem in a country where piracy is still established as a way to access games for many
Grimaldi doesn't see the necessity of piracy as having been surpassed in Argentina, but rather echoes the sentiment that it has simply become harder to do. Playing pirated discs on modified consoles is largely something from the past, as the cost of losing online connectivity and system updates is greater than the previous generations. Nevertheless, some players still opt to stop updating their PS4 in order to install a "flash" to run pirate games. Even if they have a hacked console, some people still purchase physical copies for collecting purposes, but prices for AAA titles are expected to increase from the standard $59.99/£59.99 to $69.99/£64.99, as we have seen with Call of Duty: Black Ops Cold War and NBA 2K21.
To those outside the enthusiast circle, making the jump to next-gen consoles is being met with hesitation: new anti-piracy methods present a problem in a country where piracy is still established as a way to access games for many.
"The user who's [financially] comfortable or just prefers to have physical copies will continue to consume them, but in reality, our current USD conversion and the prospect of pricier AAA titles for the next-gen is a hard hit to us," he explains. "A lot of people who used to purchase one game a month will now have to think of fewer options throughout the year, or wait until they go on sale."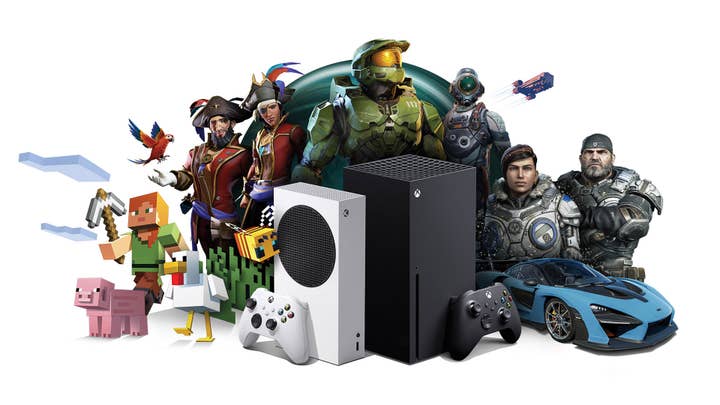 Sales on digital stores have been an increasing help in the region, but services like PlayStation Plus and Xbox Game Pass are what could make a big difference. In the Argentinian PlayStation Store, the annual PS Plus subscription has been decreased to $40 USD (before the 65% tax), which will include the PS Plus Collection in the PS5. Game Pass, on the other hand, has a monthly cost of $599 ARS for either PC or console, and $899 ARS for the Ultimate version, and guarantees a growing catalogue of games, with first-party titles available on the service on launch day.
As Epic Games Evangelist Martina Santoro says, "games used to arrive way after launch" in Argentina. Thanks to these digital channels, they're now available the same day as everywhere else in the world, but the question that remains is whether the government could allow these subscription options to be offered in a more affordable and streamlined manner.
"In reality, our current USD conversion and the prospect of pricier AAA titles for the next-gen is a hard hit to us"

Ariel Pablo Grimaldi
We asked Alejandro Andrés Iparraguirre, who's been working as video game coordinator at the Ministry of Culture of Buenos Aires since 2012. He mentioned that games are still far from being a primary interest for the government, but that this idea is "something that we could make a case of nowadays" compared to the response it would have received a decade ago. Of course, this would require collaboration with and interest from both Sony and Microsoft. We reached out to the regional representatives of both companies for details about the number of subscribers and statistics throughout the last few years, but neither provided any information by the time of publication.
Video game piracy in Argentina doesn't seem likely to go away anytime soon. Even if players purchase original consoles, the added cost per game using local options still make piracy the only option for many. Alternatives, like subscription services and regionalised prices, won't make a substantial difference when the on-going economic crisis hinders such initiatives, and the steep price of the next-gen consoles has only made the future more uncertain.
"Of course, piracy affects both developers and retailers negatively," Crespi says. "Denying this would be as innocent as denying that it has also allowed us -- as it has been the case for many other countries with not-so-stable economies -- to access an immeasurable number of games that we would have never seen outside of magazines or online sites."
Zucarelli ponders how the consumer's mindset is adapting to all of these changes. Will people just turn to games with guaranteed replayability, or major IPs that are widely known locally -- such as FIFA's strong presence in Argentina, compared to a new IP like Cyberpunk 2077?
"These consoles will also be affected by the flexibility of international distributors around the Argentinian market," she concludes. "Many companies are currently reconsidering their investments in Latin American with the pandemic, and we are yet to see what's the grade of investment for a big company in a country where the consumer is compromised by thousands of [variables]. At the moment, it seems that everything related to next-gen is uncertain."