Nexon exceeds revenue and profit forecasts in Q3
But the Korean firm readies investors for possible Gloops Inc. impairment loss in Q4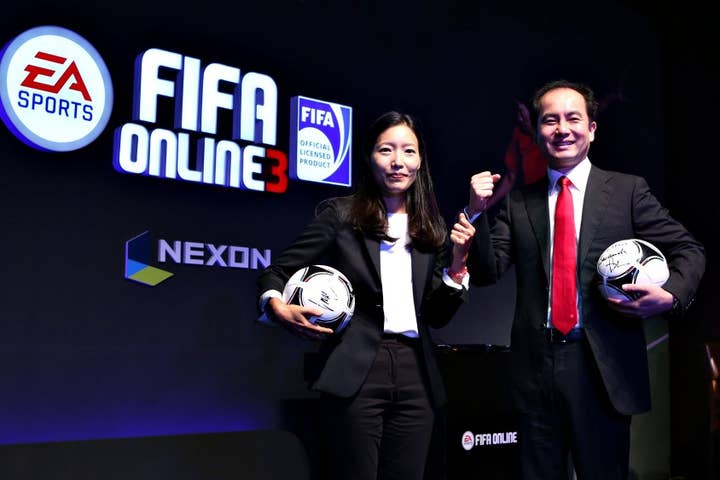 Nexon exceeded its own revenue and profit forecasts in the third quarter of 2014, though much of that success was down to its native market of Korea.
In the quarter ended September 30 2014, Nexon earned ¥45.6 billion ($395 million) in revenue, up 14 per cent year-on-year and ¥3 billion above the high end of its forecast. Net income was ¥4.5 billion ($39 million) above its forecast, rising 69 per cent year-on-year to hit ¥13.6 billion.
PC remains the foundation of Nexon's business, representing 79 per cent of all revenue. However, the company's mobile business is growing all the time, up 41 per cent to ¥9.7 billion in Q3.
The dominance of PC is in part due to the territories where Nexon makes most of its money. Around 78 per cent of its revenue comes from China (34 per cent) and Korea (44 per cent), where PC is a dominant platform. North America and Europe remain niche concerns - for now, at least - with just 6 per cent of total revenue between them.
Japan, perhaps the strongest mobile market in the world, accounts for just 16 per cent of its revenue, and that dropped by around ¥1.5 billion to ¥7.2 billion year-on-year.
That decline seems to be down to the performance of Gloops Inc., the mobile developer Nexon acquired for almost ¥36.5 billion in October 2012 with the specific aim of gaining a firmer footing in Japan. The acquisition had an immediate and somewhat flattering impact on Nexon's regional revenues, but the situation looks different now that the dust has settled.
In a presentation to investors, Nexon included a possible impairment loss on Gloops as a "potential risk" for its Q4 results. If that happens, Nexon will cancel a planned year-end dividend of ¥5 per share.
Gloops has six games scheduled for release in the quarter - "Their subsequent performance will play an important role in our determination of whether to record an impairment loss." As a matter of record, Nexon put the balance of Gloops' goodwill at ¥31 billion ($268 million) as of the end of September 2014.
"Our third quarter results exceeded the high end of our outlook largely due to strength in Korea, particularly in mobile, as well as our continuing focus on improving game quality, which translated into solid performance in both PC and mobile titles," said Nexon CEO Owen Mahoney.
"Our upcoming game pipeline is robust, and we remain focused on continuing to deliver fun and unique game experiences to our players around the world, which we believe will drive long-term growth for Nexon."