NetEase posts $2.7 billion games revenue for 2015
Chinese publisher doubles performance over 2014, nears $1 billion profit from PC and mobile portfolio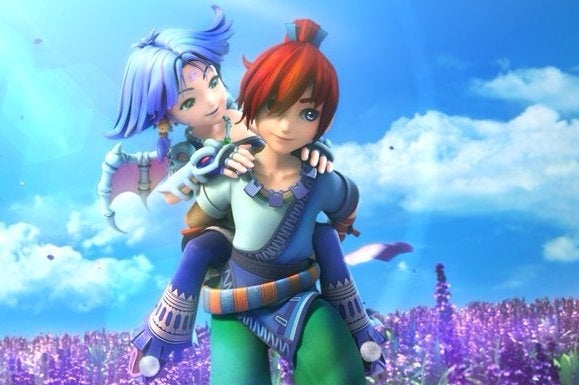 The Chinese publisher NetEase earned $2.7 billion from its portfolio of PC and mobile games in the year ended December 31, 2015, almost double the amount it earned in 2014.
Overall, NetEase earned ¥22.8 billion ($3.5 billion / €3.2 billion) in revenue in 2015, up from ¥11.7 billion ($1.8 billion / €1.6 billion) the prior year. Online games contributed ¥17.3 billion ($2.7 billion / €2.4 billion), a huge increase over the ¥9.3 billion ($1.4 billion / €1.3 billion) it earned in 2014. The remainder came from its advertising services and email and e-commerce divisions.
The company's profits were similarly healthy: ¥6.7 billion ($1 billion / €941 million), up from ¥4.8 billion ($733 million / €675 million) in 2014, and ¥7.4 billion ($1.1 billion / €1 billion) on a non-GAAP basis, up from ¥5.1 billion ($779 million / €717 million).
For people in Europe and North America, NetEase is arguably best known for its longstanding partnership with Blizzard, where it served as the publisher of World of Warcraft, Starcraft II and, more recently, Hearthstone in China. However, these figures display just how large a company NetEase has become, with massive hits on both PC and mobile that are scarcely known in Western markets.
"PC-client games remain vital to China's online game industry, while mobile games are driving rapid new growth," said CEO William Ding in a statement. "The steps we have taken over the last year to enhance our mobile capabilities have secured our position in the mobile arena.
"Our high-profile mobile portfolio now consists of over 80 diverse games, including our Fantasy Westward Journey and Westward Journey Online mobile games, which maintained their positions as the top two grossing games in China's iOS app store in the fourth quarter."
Last year, NetEase stepped up a gear in its plans for global expansion. In February, it opened a major new office in the US, before starting a fund for indie developers in July. A few months later, it made a $2.5 million investment in the Finnish developer, Reforged Studios.