NBA execs on the power of video games
With the NBA attracting a global audience, the league's reach is getting a boost from video games across varying platforms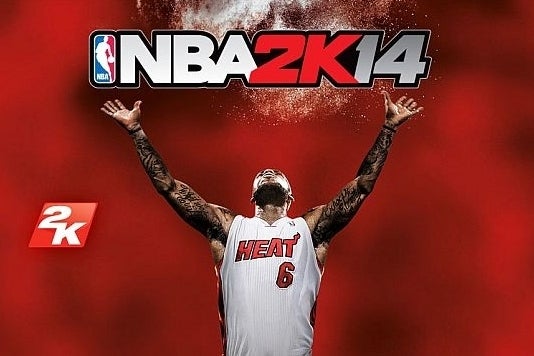 The 63rd NBA All Star Game is in the record books, literally. In New Orleans, The Eastern Conference team etched a new record with 165 points scored in their win at Smoothie King Arena. The West chipped in 153 for a record 318 points scored in the game. NBA Live 14 cover athlete Kyrie Irving scored 31 points and had 14 assists, earning the MVP. In many ways, the annual affair is like a video game. And that's fine with the NBA, given the important role the two simulation games and the dozen other licensed NBA games play in helping the league connect with youths around the globe.
"The more we can expand the NBA to new consumers, the better," said Vicky Picca, NBA Senior Vice President, Global Merchandising Group. "In the video game space, we get approached regularly by partners who want to work with our brand. Sometimes we'll see something that's intriguing and we'll approach a developer or publisher. Oftentimes, things will take on a life of their own. Especially in the crowded mobile space, you need to figure out what will make the consumer download your game."
One very different NBA licensed game, which has already been downloaded over 1 million times, is NBA Rush. It's an endless runner game that has the NBA All Stars featured in the big game dribbling to save the world from aliens. Yes, aliens. It's a far cry from the sims that 2K Sports and EA Sports have been delivering to gamers for years.
"Having a game like NBA Rush may help us reach an additional consumer that isn't interested in the simulation games," said Picca. "We think there's plenty of room with video games to explore different genres and platforms and work with different developers. We can maximize our reach by working with as many of them as appropriate in the marketplace."
"NBA 2K14 has become...the fastest-selling NBA game in history this year. 2K has figured out how to crack the code with savvy marketing and putting finger on the pulse of pop culture"

Vicky Picca
The NBA has always provided an open field for game makers to create and compete with each other. Picca noted that even the NFL, which has had an exclusive deal with Electronic Arts for the Madden video game license, has been able to work with other partners.
"When you take a look at the NFL's business, the Madden game hasn't been as exclusive as it appeared," said Picca. "The NFL has figured out ways to deliver that property in the gaming space, while also honoring its agreement with EA."
In the NBA gaming arena, the ball's been in 2K's court. EA Sports stepped back onto the virtual hardwoods after several years of misfires. NBA Live 14 has been panned by critics and gamers, paving the way for another 5 million-selling year for NBA 2K14.
"In this decade, NBA 2K14 has become one of the five bestselling console games out there," said Picca. "It's the fastest-selling NBA game in history this year. 2K has figured out how to crack the code with savvy marketing and putting finger on the pulse of pop culture working with Michael Jordan in the past and LeBron James this year. From a technical standpoint, 2K spent a lot of time making the game look good. They did head scans for each player on each team for the next gen games, as an example."
Picca isn't ruling out a resurgence from EA Sports in the hoops game space.
"EA has been a long-standing and fantastic partner and there's no doubt they continue to believe basketball is a way to expand their own global reach," said Picca. "They are - notwithstanding setbacks with their NBA game-- an industry leader in sports gaming. We've always liked the concept of giving our fans a choice with NBA games. It drives competition and innovation."
The NBA has been driving innovation on its own front, embracing social media and providing access to complete statistics online for fans to further explore the game. Video games from EA and 2K are also connecting the on-court dunks, three-pointers and memorable moments with the virtual world through regular online game updates.
"The greatest thing about our sport, and all sports, is that unlike a scripted show, it's ever-evolving content that changes every night," said Picca. "That real-time excitement is now ported into the video games on a daily basis so fans can live it on consoles."
The NBA Game Time app is available on both Sony's PlayStation Network and Microsoft's Xbox Live, delivering comprehensive free content such as videos, highlights, stats and scores.
"The interface with our partners at Xbox and Sony is really good and equivalent to a TV experience," said Steve Hellmuth, executive vice president, Operations and Technology for NBA Entertainment. "We encode and deliver the video right to the facility. It's terrific that fans now can jump into a live game and go to a video game."
The current tracking of real data into the game will continue to evolve as new technology is utilized.
"Video games have gotten better and the realism is getting better," said Hellmuth. "We're talking about the integration of player tracking data for all 30 teams. There's more differentiation with our games so you can see the on-court differences with the style of play between the Rockets and Spurs, for example, two teams that play offense and defense very differently."
The NBA Development League (D-League) already has a couple teams wearing discs on their bodies during games to collect new data that can be used to improve individual and team play. As many as 20 D-League teams will be incorporating this technology into practices this season.
"As the research and development arm of the NBA, the NBA D-League is the perfect place to unveil innovative performance analytic devices in-game," said NBA D-League President Dan Reed. "The revolutionary data captured gives teams a new opportunity to maximize on-court productivity while optimizing player health and peak player performance - key elements to player development and team success."
The performance analytic devices continue the NBA's use of the latest technology in advanced analytics. In February 2013, the NBA and SAP unveiled NBA.com/Stats, the official NBA statistical destination providing fans with access to the league's entire statistical history - more than 4.5 quadrillion combinations of statistics.
Additionally, this season the NBA expanded its partnership with STATS to use SportVU player tracking technology in every NBA arena, becoming the first U.S. professional sports league to quantify and analyze every movement of live game action throughout the entire season.
Just imagine the immediate future potential this type of technology and data opens up for connected video games as they further blur the line between real sports and virtual.
Republished from the [a]list daily. For more, read the [a]list daily and subscribe to the newsletter to get the latest in game and entertainment marketing news, cool videos, incisive opinions, exclusive interviews and industry data.