US spending down 4% despite FIFA 23, NBA 2K23, Splatoon 3 launches | US Monthly Charts
Hardware was the only segment that saw growth, driven by the PlayStation 5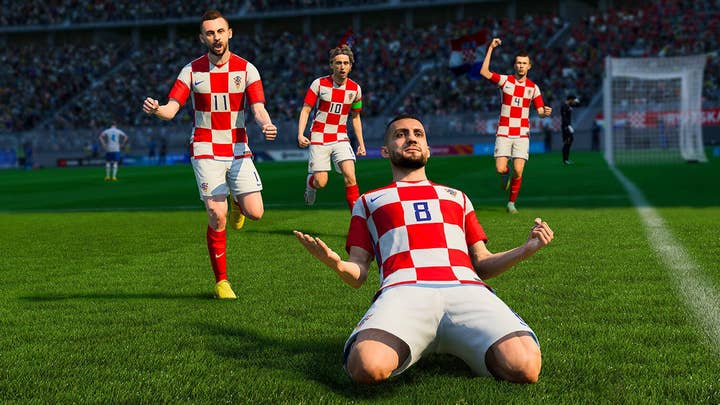 US consumers spent $4.1 billion on games software, hardware and accessories in September 2022, a 4% decrease year-on-year, NPD Group reported in its monthly charts.
However, despite this slight drop, hardware was particularly healthy this September, growing 19% compared to the same period last year. This was primarily driven by PlayStation 5 sales, NPD said.
Here's what you need to know:
The numbers
September 2022
Total spending: $4.07 billion, down 4% year-on-year
Software: $3.4 billion, down 7%
Hardware: $490 million, up 19%
Year-to-date
Total spending: $38.4 billion, down 8%
Software: $33.4 billion, down 9%
Hardware: $3.3 billion, down 1%
The highlights
Sales for video game content (which includes physical and digital sales as well as subscriptions and DLC) were down 7% last month compared to 2021, totalling $3.4 billion.
"Content performance was driven by a double-digit percentage gain in non-mobile video game subscription spending, which was offset by declines across other content segments," noted NPD's games industry analyst, Mat Piscatella. "Six new video game releases ranked among the top eight best-selling titles of the month in tracked spending, including (in alphabetical order) FIFA 23, JoJo's Bizarre Adventure: All Star Battle, The Last of Us: Part I, NBA 2K23, Splatoon 3 and Teenage Mutant Ninja Turtles: The Cowabunga Collection."
It's unsurprisingly FIFA 23 that took the top spot of the September charts, while NBA 2K23 debuted at No.3 (though it's worth noting that digital sales are not included for Take-Two titles).
Splatoon 3 entered the charts at No.4, while the Last of Us: Part 1 remaster debuted at No.5.
Looking at market figures year-to-date, games sales, including both games content, hardware and accessories, were down 8% to $38.4 billion.
Here are the US Top 20 (based on dollar sales) from August 27 to October 1, 2022, courtesy of the NPD Group:
| | | |
| --- | --- | --- |
| 1 | NEW | FIFA 23 |
| 2 | 1 | Madden NFL 23 |
| 3 | NEW | NBA 2K23* |
| 4 | NEW | Splatoon 3* |
| 5 | NEW | The Last of Us: Part I |
| 6 | NEW | Teenage Mutant Ninja Turtles: The Cowabunga Collection |
| 7 | 2 | Saints Row (2022) |
| 8 | NEW | JoJo's Bizarre Adventure: All Star Battle |
| 9 | 4 | Elden Ring |
| 10 | 6 | Mario Kart 8* |
| 11 | 7 | Minecraft |
| 12 | 3 | Marvel's Spider-Man |
| 13 | 8 | LEGO Star Wars: The Skywalker Saga |
| 14 | 16 | Super Smash Bros. Ultimate* |
| 15 | 24 | Call of Duty: Black Ops: Cold War |
| 16 | 12 | Horizon II: Forbidden West |
| 17 | 13 | Call of Duty: Vanguard |
| 18 | 36 | Assassin's Creed: Valhalla |
| 19 | 9 | MLB: The Show 22^ |
| 20 | 39 | Dragon Ball Z: Kakarot |
* Digital sales not included.
~ Xbox and Switch digital sales not included.
^ Founder's Pack Edition sales only