Link awakens at the top of the EMEAA charts this week
Hero in green conquers on debut week despite exclusivity, only physical sales reported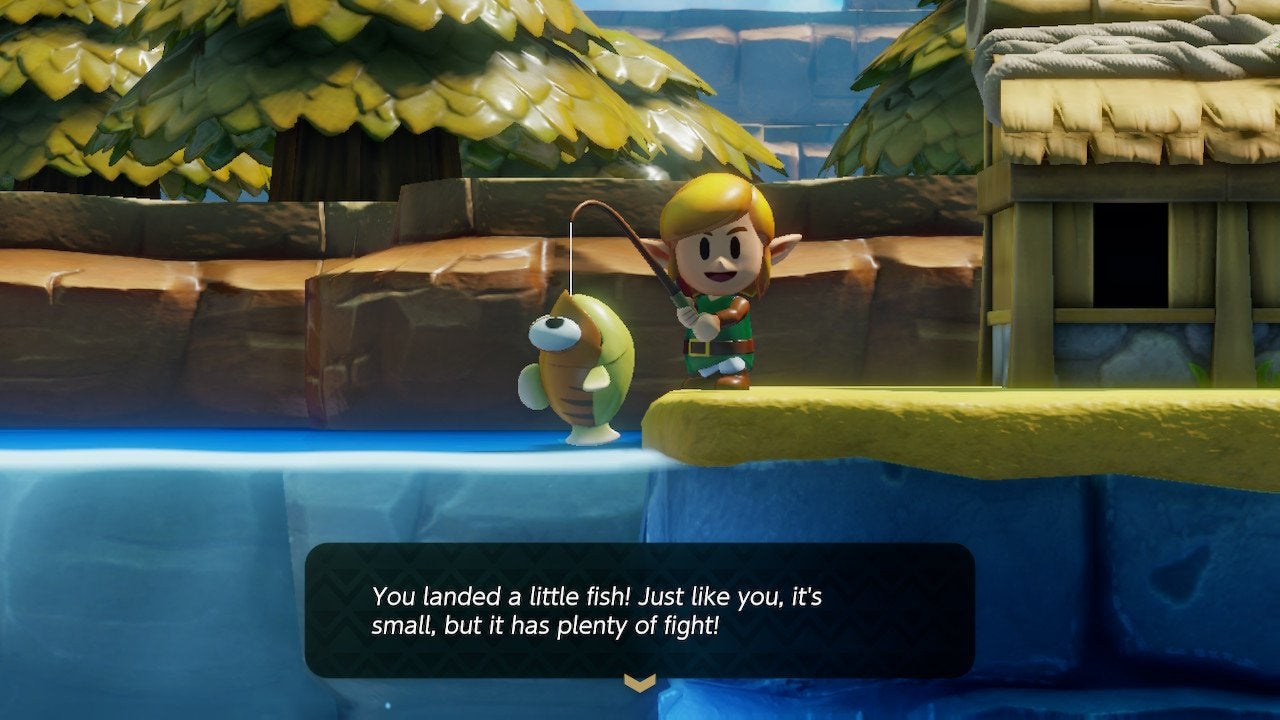 The Legend of Zelda: Link's Awakening managed to serenade its way to the top of the EMEAA charts in its debut week, despite its platform exclusivity and Nintendo only reporting physical sales of its games.
Retail sales alone of Link's Awakening were enough to beat out this week's No.2, Borderlands 3, now in its second week reporting both digital and physical combined sales.
Grand Theft Auto has been hovering a bit lower than usual in the top ten of the EMEAA charts for a few weeks lately due to a flurry of new fall releases, but it drove its way back up to No.3 again this week as launch sales of other titles tapered off.
Another recent release, eFootball Pro Evolution Soccer 2020, remained strong in the top ten at No.5 in its second week. Last week's former debut No.3, Greedfall, dropped to No.14 this week. NHL 20 hung in there, dipping from No.5 to No.8.
While the rest of the top 10 held fairly steady from recent weeks, a bit further down the charts it looks like Tomb Raider had a solid week, likely thanks to hefty Steam discounts. Shadow of the Tomb Raider jumped from No.158 to No.15 last week, and Rise of the Tomb Raider made it from No.971 to No.22.
Here are the Top 10 best-selling games by units (combined digital and physical) in EMEAA for the week ending September 22, 2019:
| Last Week | This Week | Title |
| --- | --- | --- |
| New Entry | 1 | The Legend of Zelda: Link's Awakening |
| 1 | 2 | Borderlands 3 |
| 6 | 3 | Grand Theft Auto V |
| 4 | 4 | NBA 2K20 |
| 2 | 5 | eFootball Pro Evolution Soccer 2020 |
| 17 | 6 | Tom Clancy's Rainbow Six Siege5 |
| 9 | 7 | Spyro Reignited Trilogy |
| 5 | 8 | NHL 20 |
| 8 | 9 | Red Dead Redemption 2 |
| 18 | 10 | F1 2019 |
Participating companies in the GSD charts (run by B2boost on behalf of ISFE) are Activision Blizzard, Bandai Namco, Capcom, Codemasters, EA, Focus Home Interactive, Koch Media, Microsoft, Milestone, Paradox, Sega, Sony, Square Enix, Ubisoft and Warner Bros.
Digital data includes games sold in Australia, Austria, Bahrain, Belgium, Bulgaria, Croatia, Cyprus, Czech Republic, Denmark, Finland, France, Germany, Great Britain, Greece, Hungary, Iceland, India, Ireland, Israel, Italy, Kuwait Lebanon, Luxembourg, Malta, Netherlands, New Zealand, Norway, Oman, Poland, Portugal, Qatar, Romania, Russia, Saudi Arabia, Slovakia, Slovenia, South Africa, Spain, Sweden, Switzerland, Turkey, Ukraine and UAE.
Physical data includes all games, but only those sold in Belgium, Denmark, Finland, France, Great Britain, Italy, Netherlands, Norway, Poland, Portugal, Spain, Sweden and Switzerland.