Naughty Dog heads - Employee turnover "not significant at all"
Co-presidents Evan Wells and Christophe Balestra downplay impact of Uncharted 4 dev departures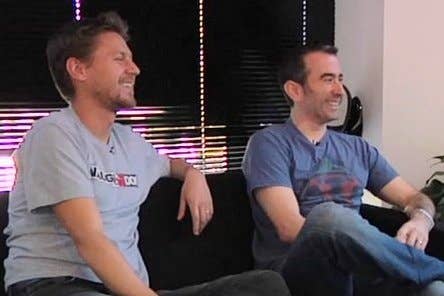 There's been a lot of scrutiny applied to Naughty Dog's employment comings and goings since the company parted ways with Uncharted creative director Amy Hennig in March, with one report claiming she was forced out by The Last of Us co-leads Bruce Straley and Neil Druckmann. Hennig was followed out the door by a number of other employees (including Last of Us art director Nate Wells and Uncharted 4 director Justin Richmond), but studio co-presidents Evan Wells and Christophe Balestra recently told Game Informer the turnover was nothing out of the ordinary for Naughty Dog.
Balestra said the attrition rate at the studio of late hasn't been anything unusual, statistically speaking. Wells took it one step further, saying, "It's not significant at all. In the course of the last generation, we've had art directors, creative directors, co-presidents, and co-founders, leave the company and we just keep going. We've replaced that talent and we've filled the gaps. Some bumps are harder to smooth out than others. We work it out."
As for how the Uncharted 4 development team responded to Straley and Druckmann taking over, Wells said the process has gone smoothly.
"It was not a difficult transition at all. Everybody just sort of accepted that as the new order of things and soldiered on," Wells said. "I mean we've been making enormous progress. If anything, things are accelerating instead of slowing down."
Wells added that Naughty Dog has never built its games around auteurs, stressing that the entire development team has a say into everything they work on. Balestra echoed the sentiment, saying he and Wells make a point of talking up the team in interviews.
"It's not because we want to sound nice; that's really how we work here," Balestra said. "We don't feel like we have changed. We feel we're still the same. We have a crazy amount of talent on this floor and they're really great at what they do. I think the best way to prove it is just to show people. Don't worry - we're doing great. Making a game, before anything else, is a team effort."