Mobile, PES and esports: The three pillars of Konami
We speak to European president Masami Saso about how the publisher's console legacy is driving its push into mobile and esports
You'd be forgiven for thinking things are rather quiet at Konami, especially from a Western perspective.
If we look at this current console generation, so far the Japanese publisher has only released a handful of titles: Metal Gear Solid V (plus it's Ground Zeroes and Survive spin-offs), Super Bomberman R, a Yu-Gi-Oh adaptation and the annual outing for Pro Evolution Soccer.
And yet the Konami's financials are always in rude health -- in fact, 2019 marked a fifth consecutive year of profit growth.
As anyone who has delved into the publisher's fiscal reports will tell you, mobile and PES have been the backbone of this success, but the company emphasises there's more to it than this. Adaptability is the key, targeting broader demographics with its biggest IP through as many devices as possible.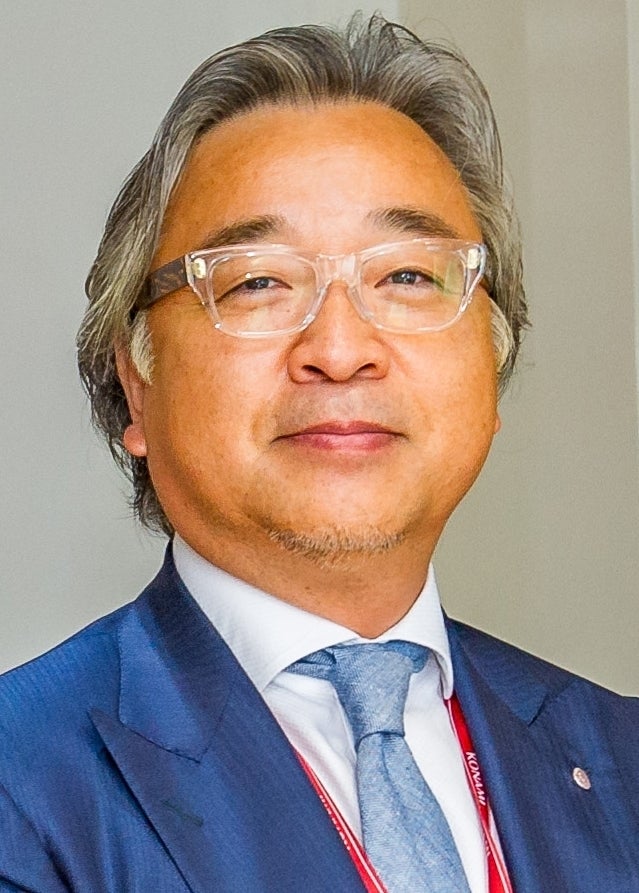 "The devices to play games has diversified, and the number of people who have the chance to play games has increased," Konami Europe president Masami Saso tells GamesIndustry.biz.
"We have been working to have our IPs on multiple devices, such as the PES series for console and mobile, and the Yu-Gi-Oh series on physical cards and mobile games, to reach many users as possible."
Saso points to PES as a prime example of how Konami has sought the best new avenues for growth. The football series has been on consoles since 1995, with the audience increasing as each new generation of devices made into even more people's homes. But in 2017, the series took a significant step towards reaching a wider audience via the mobile version, which now has over 200 million downloads.
Similarly, the 20-year-old Yu-Gi-Oh brand has found new life and a bigger audience thanks to mobile -- and the console versions are benefiting from this.
"We have users who first played the game on their mobile and went on to purchase the console version, and vice versa," Saso explains. Proof can be seen in the fact that the Switch exclusive Yu-Gi-Oh Legacy of the Duelist: Link Evolution was the biggest selling retail game across all EMEAA territories in its first week (and that's not even counting digital success).
With such success on mobile, Konami seems to no longer be reliant on the console and PC space that sustained it for decades, yet Saso assures the publisher won't be turning its back on this space any time soon.
"Sport has always been changing. With the industrial revolution came motorsports, and now with greater technology comes esports"
While there is nothing to announce on the likes of Metal Gear, Silent Hill or any of the other much-loved IP Konami is sitting on, he points to the recent Yu-Gi-Oh release, the upcoming Contra: Rogue Corps, and the abundances of Japan-only baseball games as signs of the firm's maintained presence on traditional games platforms. Saso even suggests work done in the console space influences the firm's mobile advancements.
"Even with new platforms coming out, we believe high-end console games are the most important. We challenge for innovative ideas and technology within our console games and apply them to other devices, so we will continue to put effort into our console games. We also plan to increase our portfolio. In addition to the multi-device titles for PES and Yu-Gi-Oh, we plan to work on projects with other globally known IPs in the near future."
Konami is one of the longest-running publishers in the games industry -- in fact, it celebrated its 50th anniversary earlier this year. As such, Saso says, the company has ridden three major games industry waves in terms of technology and business models: the '70s arcade boom, the rise of console in the 1980s, and the shift to mobile during the 2010s. And the company is already keeping a close eye on the impact of virtual and augmented reality.
"It is a part of our legacy to create new ideas and IPs to fit each age, and we believe that spirit is one of the reasons for our strength in the mobile game market," Saso says. "We can provide high-quality mobile games because of our technology to create high-end console games, as well as having knowledge to operate games because of our experience in arcade, PC and browser games. Our extensive experience in creating games for many devices is a strength we have at Konami like no other."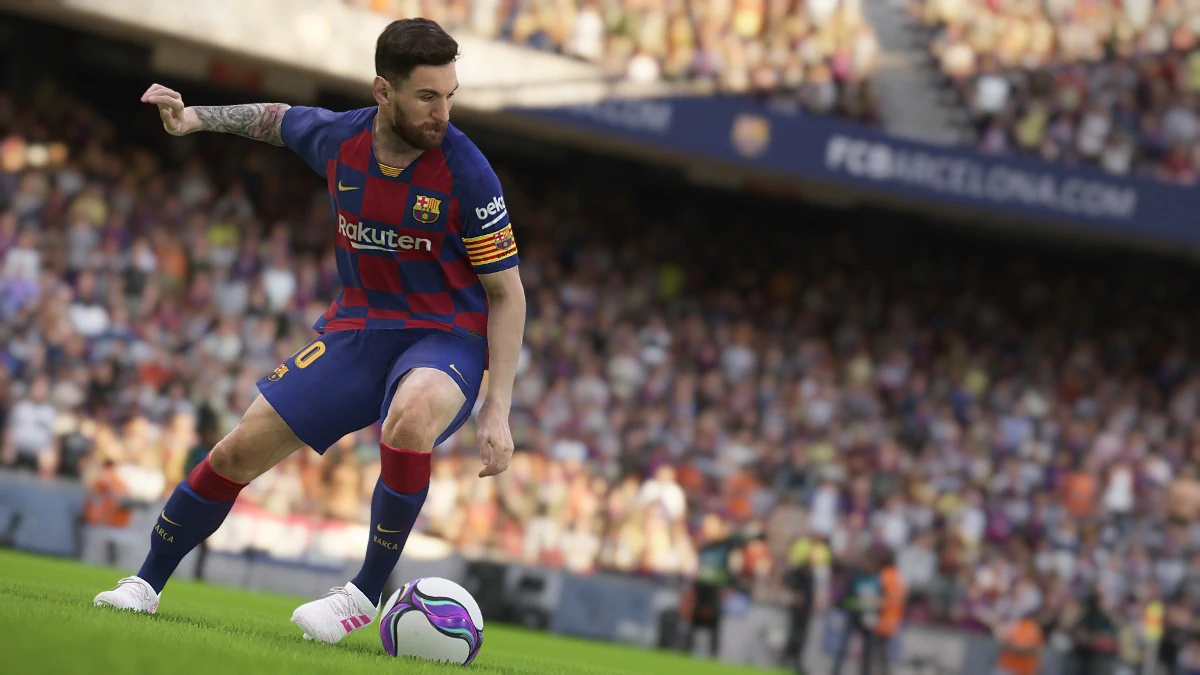 Another major push for the company is esports. This is perhaps most obvious from the rebrand for this year's PES, and the fact that Konami is building an esports studio into its new headquarters in Tokyo's downtown Ginza district. Not only will the building include a space to host and broadcast matches, but also a school where the publisher will hold classes for aspiring players.
"We can provide high-quality mobile games because of our technology to create high-end console games"
Konami has already live streamed major events such as the PES League World Finals and Yu-Gi-Oh World Championship from Europe this year, and hopes to do so from this new Tokyo establishment in future.
It helps that many of the publisher's titles are based on real sports, such as football and baseball, which makes the point of entry for a wide array of spectators much easier. Saso hints that Konami will be working on ways to host esports around its other games brands as well, specifically pointing to Yu-Gi-Oh Duel Links (the hugely popular mobile game) and Super Bomberman R. There's also the hope that, like mobile versions of console IP, esports will help grow the audience for the games at the heart of them.
Far from cashing in on the growing popularity of esports, Konami genuinely believes competitive video games will play a part in the evolution of sport overall.
"Sport has always been changing -- starting from physical sports such as running, throwing, kicking, to field sports like soccer and baseball," Saso explains. "With the industrial revolution came motorsports, and now with greater technology comes esports.
"Like any other sport, I believe the goal for esports in this industry is to have audiences, millions of fans, and become a huge source of entertainment, even larger than just video games. But for now, as a game publisher, we see it as a new field of interacting with and enjoying games. Before we go for the big goal, we are focusing on how to expand the fun in playing, participating and watching esports.
"In 2020, all eyes will be on sports and Tokyo, thanks to the upcoming Olympics, and Konami intends to be the leader for esports on a global stage."
Saso also talks up the potential for next-generation hardware and faster infrastructures such as 5G as potential sources for "completely new game design," with Konami determined to stay at the forefront as the games industry evolves.
"We will continue to research and develop new opportunities in order to provide games to match the needs quickly," he concludes. "Now people can play games with others from all over the world easily online. The culture of watching people play games is as appealing now as actually playing the games, so we will look to continue to support this as well as esports.
"We will continue to provide many games, high-end to casual in many genres, and have fan events and esports championships in the near and foreseeable future."