Making Genshin Impact shine on everything from mobile to PS5
As the free-to-play phenomenon gears up for version 2.0, technical director Zhenzhong Yi discusses this year's PS5 version and why cross-platform is core to the game's design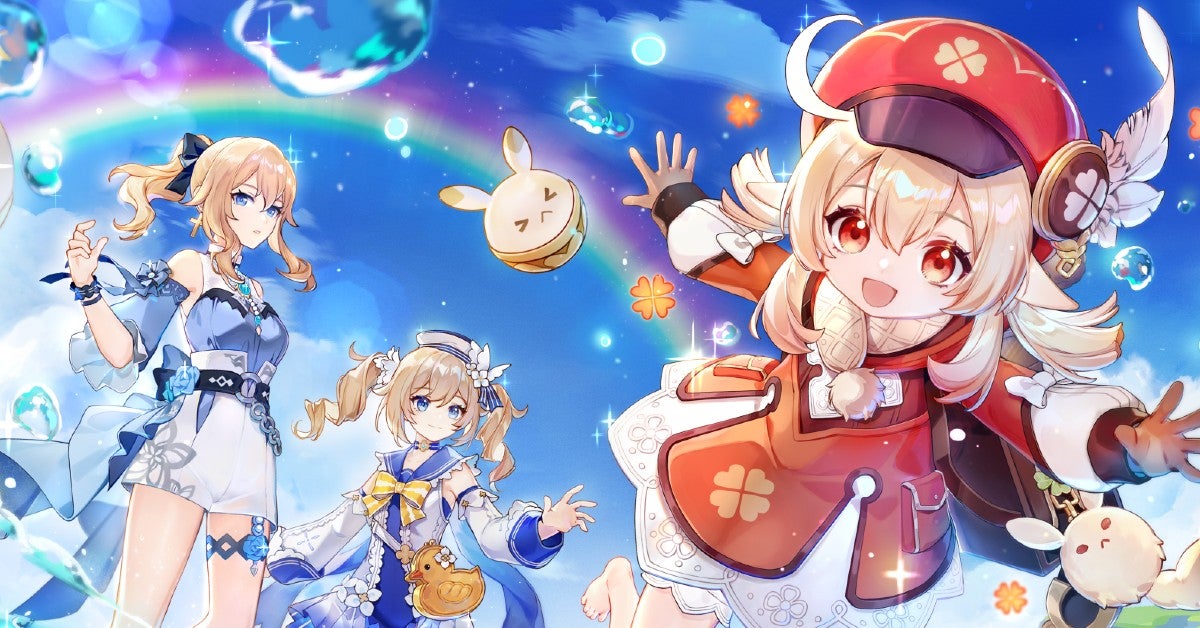 Genshin Impact is not even a year old yet and it has seen incredible success.
Debuting in September 2020, the free-to-play open-world RPG was the biggest international launch for a Chinese game and drove developer MiHoYo's revenues to almost $800 million by the end of the year -- more than double what the company achieved in the previous year.
Its success on mobile has been particularly notable, with Sensor Tower estimates putting it at over $1 billion in revenue across iOS and Android. The game has been held up as a prime example of delivering a premium console-style experience on smart devices, delivering an open world likened by many to that of The Legend of Zelda: Breath of the Wild.
But while the mobile version may take centre stage sometimes, it's also worth remembering the game's presence on PC, PlayStation 4 and -- as of April -- PlayStation 5. One of Genshin Impact's big selling points has been cross-save progression between PC and mobile, meaning players can continue their game when they swap between devices. And with version 2.0 arriving later this month, cross-platform compatibility will allow PlayStation users to swap between PC and mobile as well.
"Genshin Impact was envisioned as cross-platform from the get-go because we want to give players freedom on how and where they continue their game"
According to Zhenzhong Yi, the game's technical director, MiHoYo keeps all platforms in mind whenever creating new content and improvements for the game, aiming for parity across everything from mobile phones to Sony's new-generation console.
"Genshin Impact was envisioned as a cross-platform game from the get-go because we want to give players more freedom on how and where they want to continue their game," he tells GamesIndustry.biz. "When we designed Genshin Impact, we ensured any gameplay added was not heavily hardware-dependent. So players can experience the complete and authentic Genshin Impact on any existing platforms.
"On top of delivering consistent gameplay for all players, we've strived to utilise the advantages and features of different hardware to bring out better graphics and performance on each platform. But graphics directly related to gameplay mechanics must be matched across platforms. The native PS5 version is a great example: we've enhanced its graphics and performance to create a richer and more seamless open-world experience on PS5. But with the same gameplay design, players can still play with friends on other platforms, or continue their adventure on PlayStation, PC, and mobile without trouble."
Yi also cites MiHoYo's close relationship with Unity as a key contributor to its cross-platform strategy, adding that Genshin Impact is built on a specific and heavily customised version of Unity that has been tailored to the game's needs. He adds: "It's very important for us to work on an evolving engine with a cheerful and knowledgeable partner in the long run."
The recent PS5 version is perhaps the best example of the balance MiHoYo has to strike. Sony's console is the most advanced on the market, with a plethora of unique functions and tech designed to make games stand out from those of rival platforms. The Genshin Impact studio aimed to take advantage of these, but without doing so in a way that would make other versions seem inferior.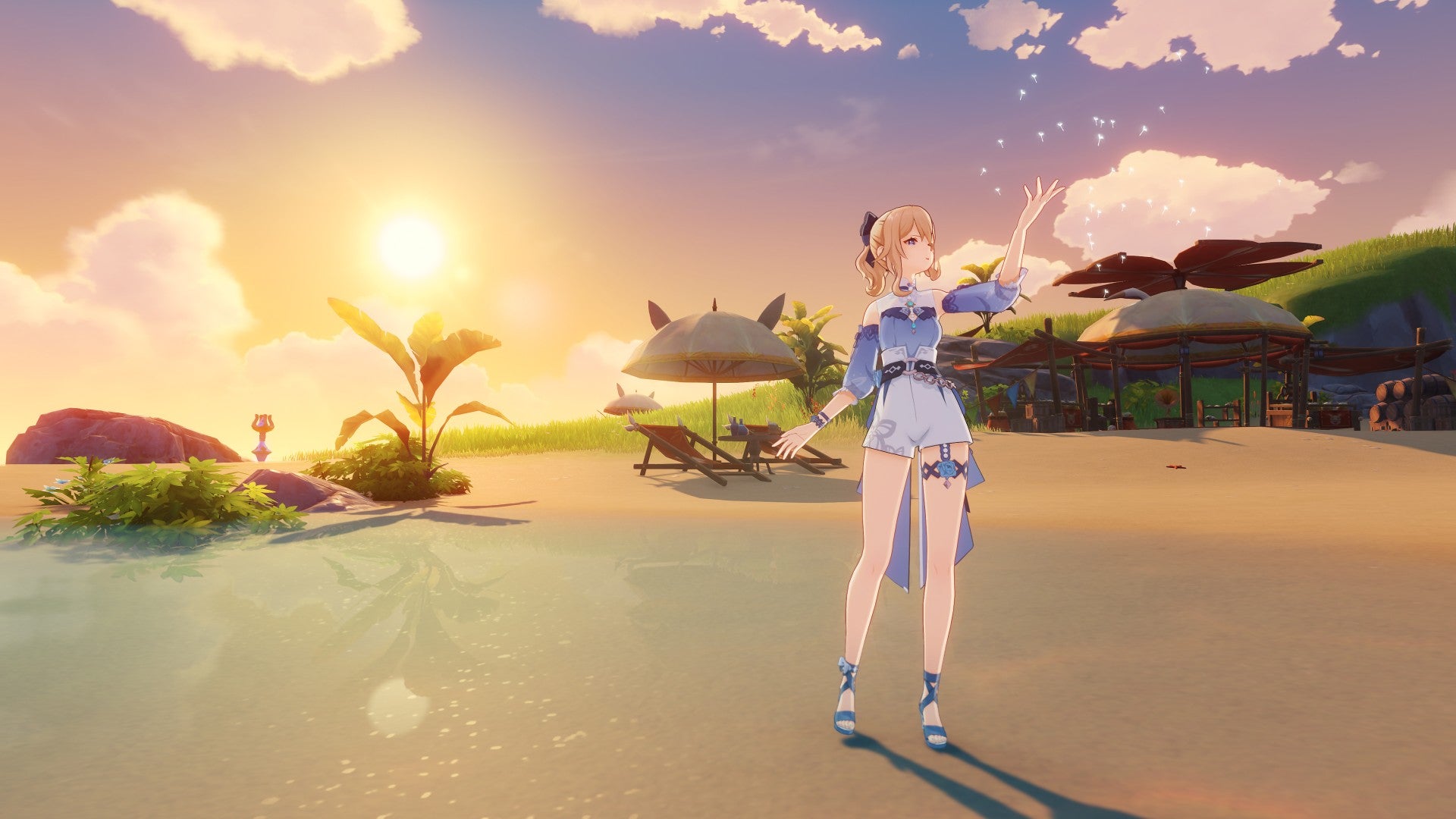 MiHoYo learned much about console development and Sony's architecture from developing the PS4 version, but working on PS5 "takes a very efficient yet distinct approach," according to Yi.
"We actually had to recreate the fundamental PS5 framework including the graphic library and the customised file loading system from the ground up"
"We actually had to recreate the fundamental PS5 development framework including the graphic library and the customised file loading system from the ground up," he says. "The PlayStation 5 has impressed us with many exciting features and technologies, and we still have much to explore.
"Faster loading has been one feature we'd set out to deliver from early on. Playing Genshin Impact through backwards compatibility on PS5 has way less load time than playing on PS4, thanks to the SSD of the PS5. But with our customised file loading system [built specifically] for the SSD, the native PS5 version has even shorter loading screens. Long loading can be a big turn-off for open-world experience, and that level of enhancement is definitely worth the team's effort to develop a customised file loading system from scratch."
Haptic feedback via the DualSense controller is also something the studio was keen to work on, with this functionality due to be enhanced in the upcoming 2.0 release. The team hopes to use the gamepad's haptics to "[build] more physical space perception and interactions between players and the game world." For example, players closer to an exploding barrel will feel stronger rumbles from their DualSense than those further away. When players spread their wings or draw their bow, the triggers will match the tension of those in-game actions.
"Haptic feedback is a great feature to make players feel more connected, allowing us to keep adding more sensations into the game," adds Yi.
But despite the power available to PS5 developers, MiHoYo has avoided pouring effort into a graphical overhaul, instead choosing to maintain the highly stylised look seen across all versions of the game. That's not to say there are no visual improvements, of course. MiHoYo has used the PS5's GPU and its experience on the PS4 version to enhance the level of detail and textures in the game
"We hope to create a game world with massive landscapes full of landmarks and mysteries and tons of details in every corner," Yi explains. "With the enhanced LOD distance, players now have a better distance view of what lies ahead waiting to be discovered. Meanwhile, the high-res textures allow us to pack more details and stories into everything you see. By running all these in native 4K resolution and the HDR support, we hope to give players a deeper, sharper and smoother look into the game world."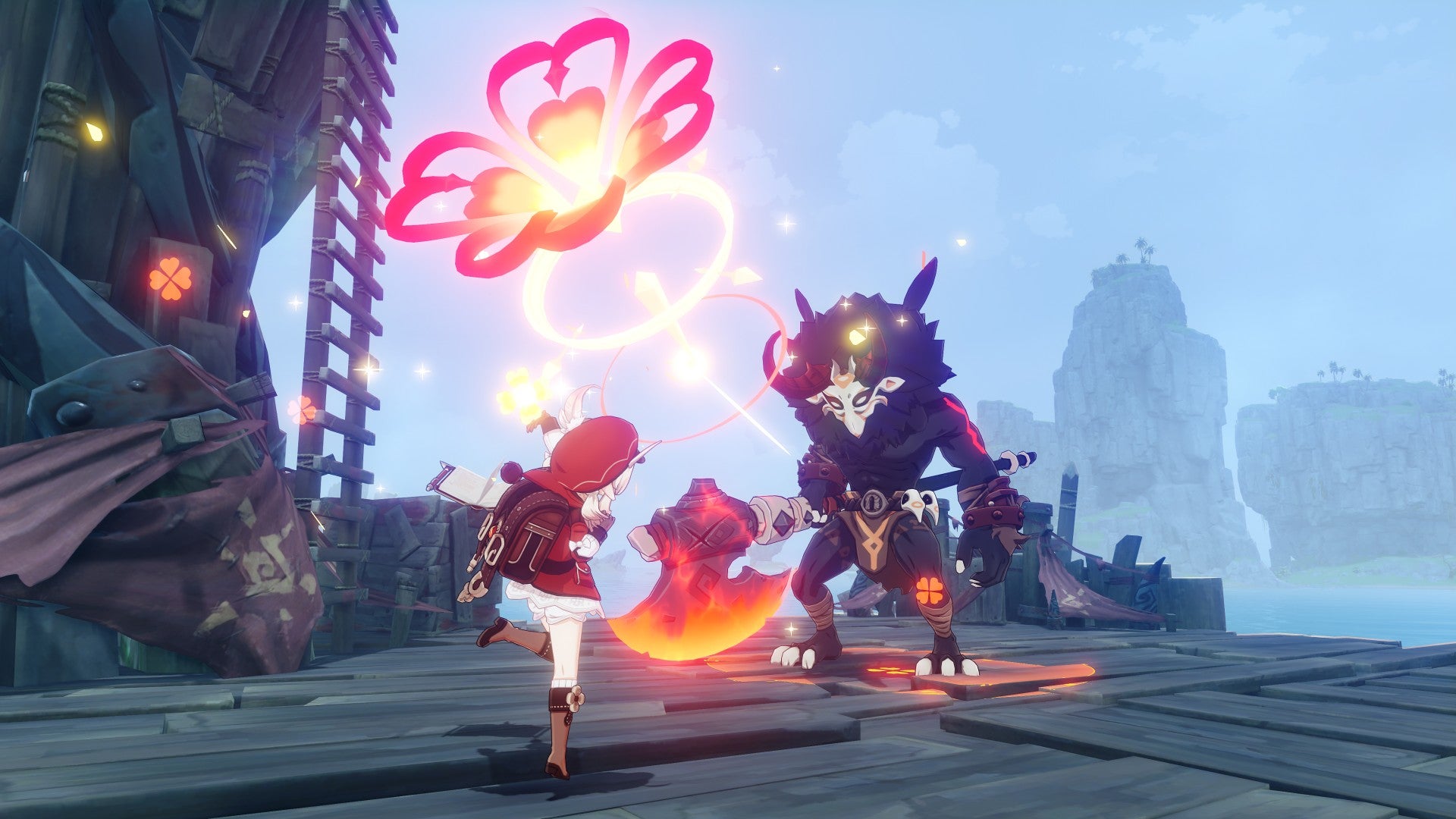 The team has also been toying with new visual features, such as volumetric clouds and more representative illumination on characters as the time of day changes. But Yi insists that retaining Genshin Impact's original art style is "the essential prerequisite before we make any changes to graphics."
Case in point, the team determinedly decided not to rush into the type of features new-gen games are already using as a technical showcase, such as ray-tracing.
"Ray-tracing on PS5 can help create more realistic rendering images," says Yi. "However, adding it into Genshin Impact will take huge efforts from both our artists and devs if we want to stay with our current art style to present the authentic look of Teyvat. So given the efforts required versus the actual level of enhancement it may provide in player experiences, we decided to bring out some other features which may greatly improve player experiences first."
Version 2.0 of Genshin Impact launches on July 21, also adding a new region, Inazuma, expanding the story, and introducing new characters and weapons, marking a new chapter for the live service game. There's no word on whether the game will be brought to new platforms, but Yi welcomes the challenge if that opportunity arises.
"Making new versions on more platforms always means new challenges and more workload. However, it also brushes up our skills for future development."