Mad Catz profit turns to $11m loss on "incredibly disappointing" Rock Band 4
The resurgence of the music genre did not go according to plan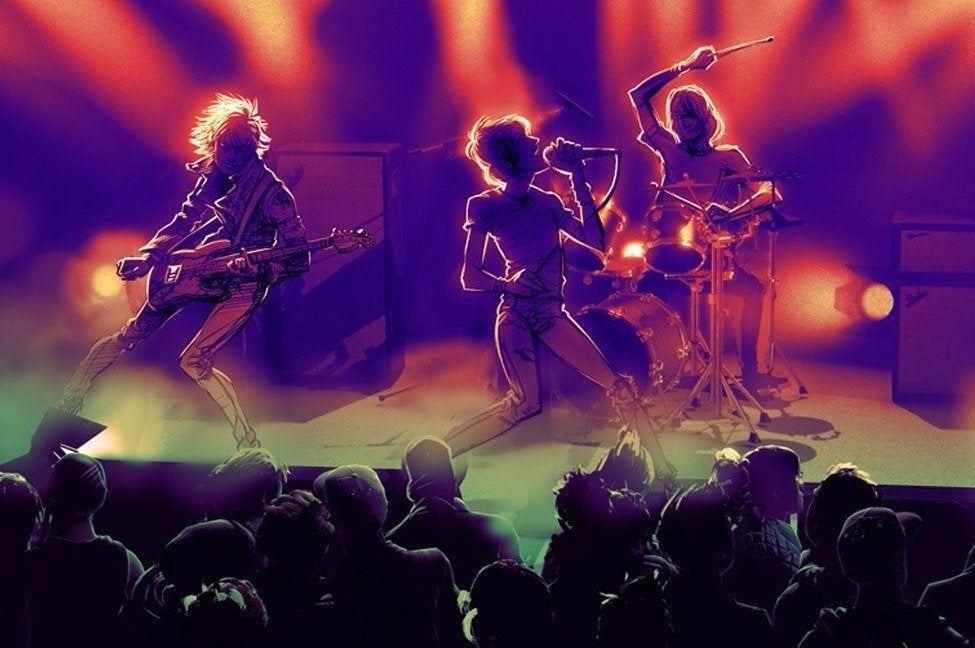 Rock Band 4 was at the heart of a very difficult year for Mad Catz, the publisher that initially saw Harmonix's return to the genre it pioneered as an opportunity for growth.
In terms of revenue fiscal 2016 was actually positive, showing a 55 per cent increase to $134.1 million (£93 million / €120 million). However, the impact of Rock Band 4's performance was most keenly felt on the company's bottom line, with the prior year's $4.7 million (£3.2 million / €4.1 million) profit turning into an $11.6 million (£8 million / €10.4 million) loss.
The co-publishing deal between Mad Catz and Harmonix was struck in April 2015, at the very start of fiscal 2016. Shortly after, doubts about the future of Mad Catz were raised when its 12-month earnings fell below the threshold demanded by one of its creditors, Wells Fargo. At the time, Mad Catz CFO Karen McGinnis downplayed the event on the grounds that, "we are anticipating significant growth in sales and gross profit from Rock Band 4 this year. This is great news."
Harmonix also had a lot invested in making Rock Band 4 a hit, raising $15 million in equity funding in September 2015, one month ahead of the game's launch. Whether that decision expressed confidence is an open question, however, as the Boston based studio was exposed for faking Amazon reviews to help create positive word-of-mouth.
"Exiting the relationship with Harmonix at this time allows us to focus our efforts on the development and execution of our other exciting and profitable product launches"

Karen McGinnis, CEO
Ultimately, those bets didn't pay off. In the last quarter of the fiscal year, Mad Catz incurred $6.8 million (£4.7 million / €6.1 million) in charges for Rock Band 4 inventory write-downs, material authorisations and price reductions with retailers. In February this year, when it was abundantly clear that there would be no turnaround in Rock Band 4's fortunes, Mad Catz's chairman, CEO and counsel all resigned. The following day, the company axed almost 40% of its staff, reducing global headcount from 219 to 133 employees. This is just one example of a range of cost saving measures that Mad Catz expects will save between $6 million and $7 million in fiscal 2017.
"We removed excess layers of management to make the organization more nimble," said CEO Karen McGinnis in a call with investors. "We merged our U.S. based creative marketing functions into our product development team in the UK, consolidated European inventory and distribution into our UK operations, outsourced our customer service function and closed our Mad Catz branded eCommerce sites.
"We voluntarily delisted from the Toronto Stock Exchange as the small trading volume did not justify its ongoing listing fees and legal expenses. We have also started to more effectively manage our marketing spend by focusing on targeted consumer marketing and significantly reducing and in some cases eliminating our partnership and presence at industry trade shows."
In March, PDP was announced as the new co-publisher of Rock Band 4, following the decision by Harmonix to terminate the co-publishing agreement. Mad Catz still holds $8.3 million (£5.7 million / €7.4 million) of Rock Band inventory, which it must sell before September 6, 2016. According to McGinnis, the deal was terminated on the basis of Harmonix's plans for the coming holiday season, which would have required Mad Catz to, "invest additional development resources and tooling to design new hardware."
McGinnis continued: "Although the overall Rock Band 4 program was incredibly disappointing for us, exiting the relationship with Harmonix at this time allows us to focus our efforts on the development and execution of our other exciting and profitable product launches."