Harmonix fesses up to reviewing Rock Band 4 on Amazon
"Harmonix has clarified its internal policy about posting reviews of our own products on retail sites"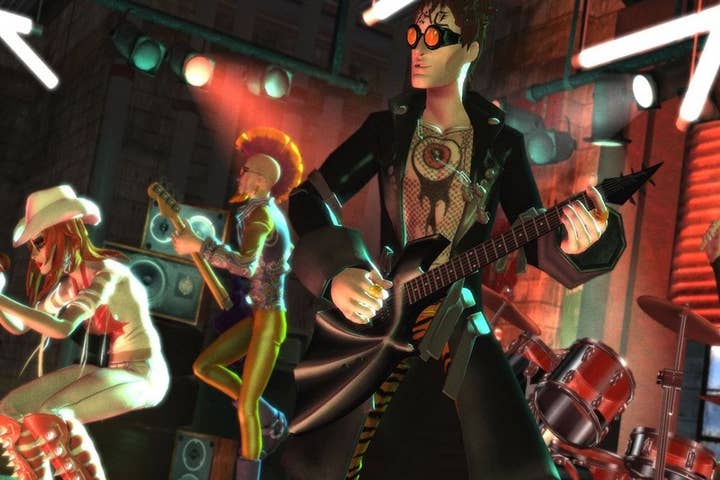 In a move that showed less than stellar judgment from developer Harmonix, several of the company's staff were found by a Reddit user to be posting positive reviews of the recently released Rock Band 4 among the customer reviews on the product page on Amazon. While it's certainly not the first time a company (not just in games) has posted positive reviews for its own product on a retail or reviews website, doing so can betray the trust of the very consumers a company is aiming to sell its goods to. For its part, Harmonix said its employees were not attempting to be deceptive.
"Harmonix has clarified its internal policy about posting reviews of our own products on retail sites, and we've asked that existing reviews be edited to identify Harmonix employees or be removed entirely. While we believe the reviews posted by a few employees were sincere and without ill intentions, as a studio we don't believe these are appropriate actions. We appreciate the feedback from the community, and take our relationship with our fans seriously," a Harmonix representative told Destructoid.
Matthew Nordhaus, project manager at Harmonix, altered his Amazon post to clarify his intentions with the fans: "I added this review half in jest (as you might be able to tell from the tone of the original). In hindsight, it's probably important that I note that I worked on the game and work for Harmonix. That being said, I'm confident that if I didn't I would still give the game five stars. It's a beautiful, peaceful, cooperative game, rare enough already in today's landscape, that I can play with my wife and kids. Music discovery, playing with your family and friends, and cooperation make Rock Band my favorite."
Some other Harmonix employee posts were deleted entirely; meanwhile, some of the customer reviews on Amazon have jumped all over Harmonix, making fun of the developer for its mistake and adding "not a Harmonix employee" to their reviews.
Sales figures for Rock Band 4 are not yet known, but the game has been received positively for the most part, earning a 79 rating on Metacritic. Harmonix likely does not need to sell tons of copies like older versions of Rock Band in years past, as the game was created on a much leaner development budget.