Konami looks West with its new external publishing programme
Richard Jones discusses the publisher's new initiative and how it's diversifying its portfolio with games from and for Western markets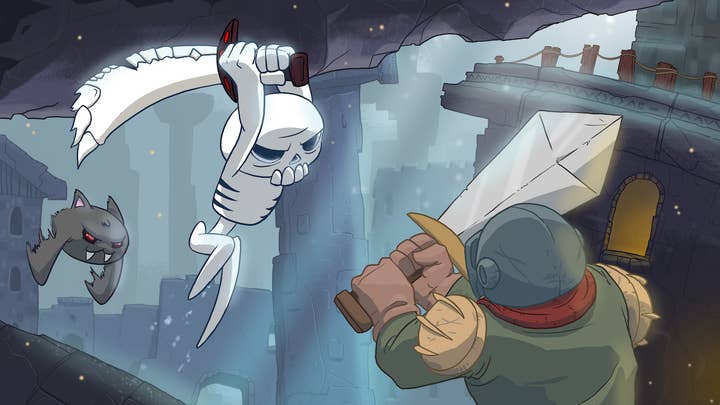 Konami is taking a new turn to strengthen its position in Western markets by launching an external publishing programme aiming at diversifying its portfolio.
Mobile, PES and esports have long been the pillars of Konami, but the publisher is now ready to step out of its comfort zone, following in Bandai Namco's footsteps -- another Japanese company that switched its focus to Western IPs in the past few years with titles such as Tarsier's Little Nightmares and Supermassive's Dark Pictures Anthology.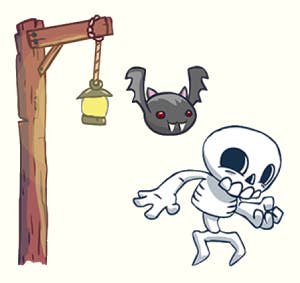 Western markets have already started to feel like a bigger focus at Konami, with PES' rebrand meant to help the series in Europe for instance. But this is now part of a wider strategy.
"The drive is towards publishing more titles from Western studios," Richard Jones, senior European brand and business development manager at Konami, tells GamesIndustry.biz. "So the focus for the European team is domestic audiences. Obviously everyone knows Konami, we have studios and teams in Japan, we have many well-known, well loved IPs. They're all being managed and looked after by our studios in Japan, and what we're looking for is complementary titles, to build the portfolio with things that perhaps [are] new to Konami -- Western titles for Western audiences."
Konami has enjoyed a period of notable growth in the past few years, mainly coming from its success in Asia with its historical IPs -- and it can now use this growth to explore new ideas elsewhere, which is a significant move for the publisher.
"What we're looking for is complementary titles, to build the portfolio with things that perhaps [are] new to Konami"
The new initiative kicked off yesterday with the release of Skelattack, an indie platformer developed by Californian studio Ukuza. It has been the work in progress of a dozen of developers on GameMaker for the past four years -- it was initially the passion project of art director David Stanley, who developed the game single-handedly for a couple of years before being picked up by Ukuza.
But while Skelattack's history and scale are a clear sign that Konami is stepping out of AAA, the publisher's new initiative won't be limited to small projects.
"I guess the reason we're talking about smaller titles is because the first title we announced is Skelattack, which is obviously an indie title," Jones says. "I think one of the reasons we're looking to those types of smaller teams is just that there's so much creativity out there with those guys -- you know, teams working on small but ambitious titles. Those guys are the ones daring to do innovative games, and I think that's something very exciting, which we wanted to support as a publisher.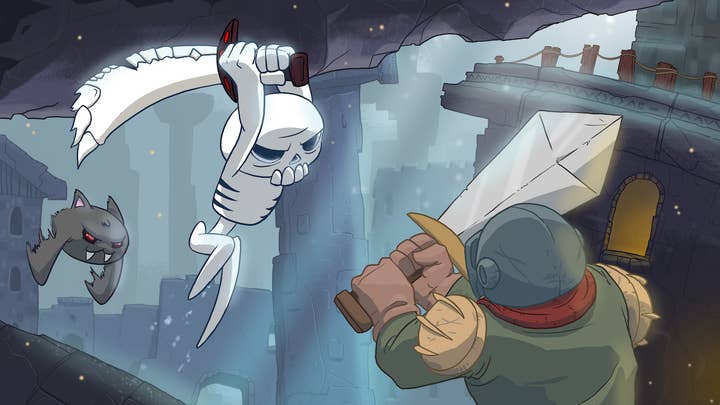 "[But] I think the criteria we're looking for really is similar across all new IP regardless of size. Maybe some of those criteria become amplified with the smaller projects. I'm thinking specifically of people coming with fresh ideas, and teams that are pushing existing genres in new ways, or coming up with something genuinely unique. There's just so much going on in this flourishing indie scene at the moment that I think it's only natural that we're looking at small teams and small titles, as well as other titles."
In Skelettack, players don't try to defeat some villains -- they are the villains, defending their land "from the invading human threat." This original take on classic platformer tropes is one of the reasons Konami got excited by the project when they met with Ukuza at GDC last year.
"There's so much going on in this indie scene that I think it's only natural that we're looking at small teams"
"It was one of those classic stories of 'publisher meets developer' -- we liked the team, we liked Skelattack, we thought the art, the music and the tone were really nice," Jones continues. "That was all there to see in the early build that they showed us. And we could see that they had a vision of where they wanted to take the game, and where they wanted to take the studio as well. It just seemed like a very good fit for a positive collaborative partnership between us."
You can read more about Ukuza's vision for Skelettack, and particularly its art style, on the GamesIndustry.biz Academy.
And if the game is a hit, Konami could continue supporting Ukuza going forward, though Jones is cautious in his answer as Konami's US teams have been driving this specific project.
"I think anything is possible. One of the nice things about working with people that you get on with, people you share a creative vision with, is it becomes easy working together. So I would like to say that we're looking for long term partners [in Ukuza]... If that pans out then that would be fantastic."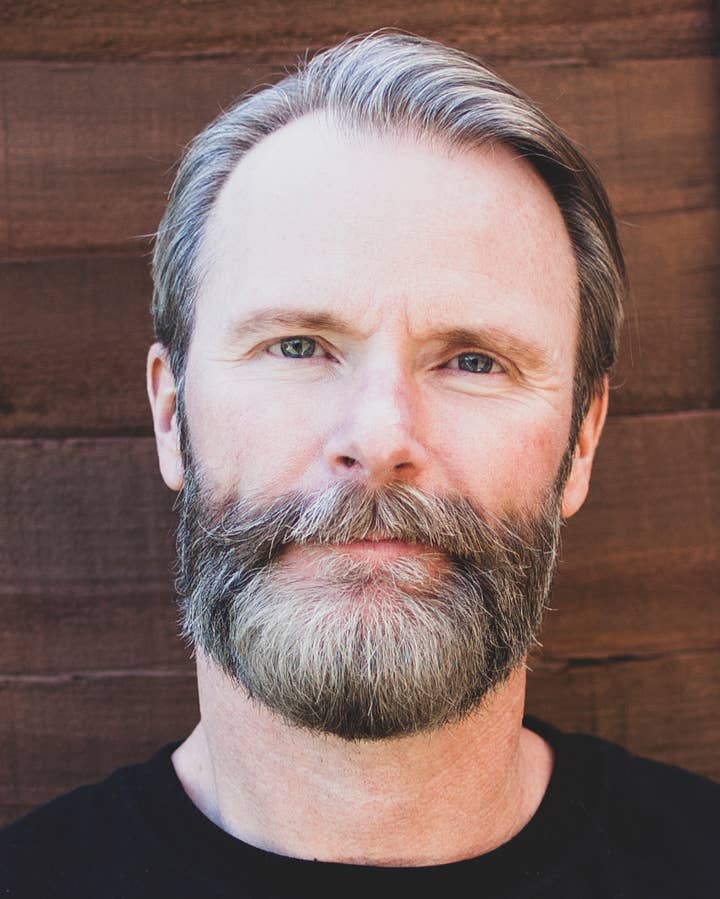 But ultimately, it is a long-term strategy that Konami is forging. Whether or not it continues partnering with Ukuza doesn't change the overall vision, and its desire to bring more Western IPs to market.
"We're in for the long haul," Jones says. "We're only now just going public with this, with the release of Skelattack, [but] I'm sure you can imagine that this has been planned for months. So, right now, we're looking at short and mid-term titles that need funding and publishing support to realise their potential. I think long-term, from my perspective, it's about forming creative partnerships with studios. It's about bringing original projects to fruition. This is something that we're keen to invest in and are willing to put time and resources into.
"We are looking at this long-term, but we understand that in order to get to that point, there are steps along the path. We've been talking to many people, we have a few irons in the fire if you like, and hopefully you'll see some of those come to fruition in the not too distant future."
While Konami is looking for studios across the Western market, Jones is personally keen to focus on European studios.
"Purely from a logistical point of view to start with -- we're a small team and in order to manage these projects it makes sense if we're working in similar time zones," he says. "So that's why we're focused on Europe. It's our primary market. As a larger company it's a question of putting the right resources into the right regions. That's not to say that we're blind to the other markets as well.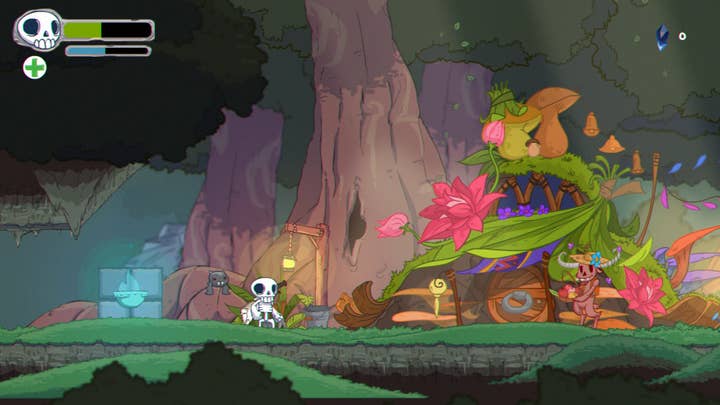 "If we can find European studios, partner with those guys and publish them globally that's a win-win for everyone. Another thing that Konami in particular can bring to the party is our Japanese and Asian arm. We're very well established there and [we] can offer a route into Japan."
Through this new external publishing programme, Konami is also keen to show that the publisher route is still valid. While being able to self-publish was seen as the holy grail for a long time, the opposite trend has made a comeback. It's never been easier to publish a game, meaning that having a publisher to help you with discovery issues is popular again.
"What we can offer is an established route to market, and that might be attractive to certain studios," Jones says. "Now don't get me wrong, in this day and age there are many routes to market. It's no longer one size fits all, but the publisher route is still valid.
"There's lots of publishers out there doing this and we're not saying that we're gonna be able to do this and do everything better than those guys, but I think what we do have is a global infrastructure, we have experience in going to market, hopefully we have a legacy as well, that people will be into.
"Our hope is that these things which we can offer might be a good option or a good fit for certain development partners. From the beginning of this process, we've been clear with ourselves that we want to put the developers first. Developers generally want to focus on development. The commercial side is not something which all studios want or need to have in-house. And I think that's where perhaps the more traditional publisher/developer relationship could work, because we can bring our expertise to those guys and allow them to do what they're best at, which is making games."