Kabam opening Berlin office
Free-to-play company will be hiring another 50 people as it expands its European presence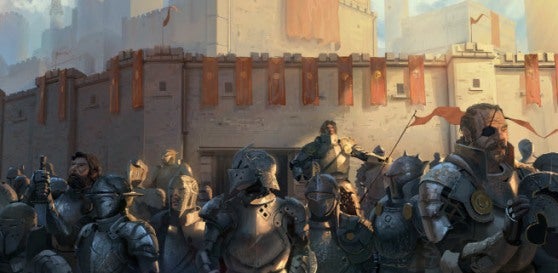 Kabam, the San Francisco-based core free-to-play publisher known for titles like Kingdoms of Camelot, announced today that it's boosting its business in Europe by opening a new operations office in Berlin, Germany. The new office will initially hire 50 multi-lingual employees.
The new Berlin office will support the Luxembourg operation, starting in a temporary office at Unter den Linden, Kabam noted. The company plans to expand to a permanent Berlin location in the coming weeks.
This continued European expansion is important for Kabam, as the company does generate nearly half of its total sales outside of the US. The Luxembourg office, opened in 2011, assists with live operations and customer service for players in such countries as Germany, France, Spain, Italy, Russia, Turkey and the United Kingdom.
"Kabam likes Berlin's vibrant, international energy," said Co-Founder and CEO Kevin Chou. "Berlin is as good as Silicon Valley, with tech-savvy, creative, multi-lingual professionals, a big gaming scene and leading media. Kabam is excited to make a big commitment in Berlin."
Kabam is definitely a company on the rise. Its 2012 revenue of more than $180 million was a 70 percent increase over 2011, and revenue in 2013 is expected to exceed $270 million. Additionally, the company recently set up a $50 million developer fund in Japan, and is beginning to act as a publisher of third-party titles too.