Kabam gets into publishing
Free-to-play outfit now handling other companies' mobile and browser games through newly established Kabam Publishing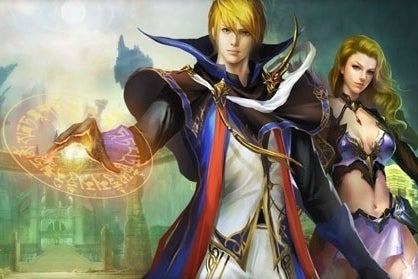 Kabam is expanding into the publishing business. The San Francisco-based free-to-play game specialist today announced the formation of Kabam Publishing, which will give third-party developers access to Kabam technology and marketing tools for their own mobile and browser-based games.
The division was actually set up late last year with Amit Ranade as president, and already has 15 partners signed on, including Reality Squared's Wartune, 5th Planet Games' Clash of the Dragons, and Venan Games' Book of Heroes. Kabam expects to have up to 50 partners on board by the end of 2013. In Kabam's announcement, Venan CEO Brandon Curiel said that Book of Heroes has seen its daily active user base grow 10 times over in the two months since it signed on with Kabam.
"Free-to-play games are clearly disrupting the videogame industry," Kabam CEO Kevin Chou said. "Potential gamers all over the world already have sophisticated mobile phones or tablets, so they no longer have any motivation to buy a $400 console or spend $60 on a new game. Kabam is leveraging its technology to be the leader in free-to-play games, and third-party developers will have a crucial role in that effort."
The move into publishing continues a period of pronounced growth for the company. Kabam's free-to-play games grossed $180 million in revenues last year, a 70 percent year-over-year jump. The outfit has also attracted $120 million in funding from high-profile investors like Google Ventures, Intel Capital, Warner Bros., and Metro-Goldwyn-Mayer Studios, and earlier this year acquired Vancouver-based Exploding Barrel Studios.