Jam City: We're "halfway towards an IPO"
CEO Chris DeWolfe lays out his growth strategy, and what the "game changing" TinyCo. acquisition means for the company's plan to go public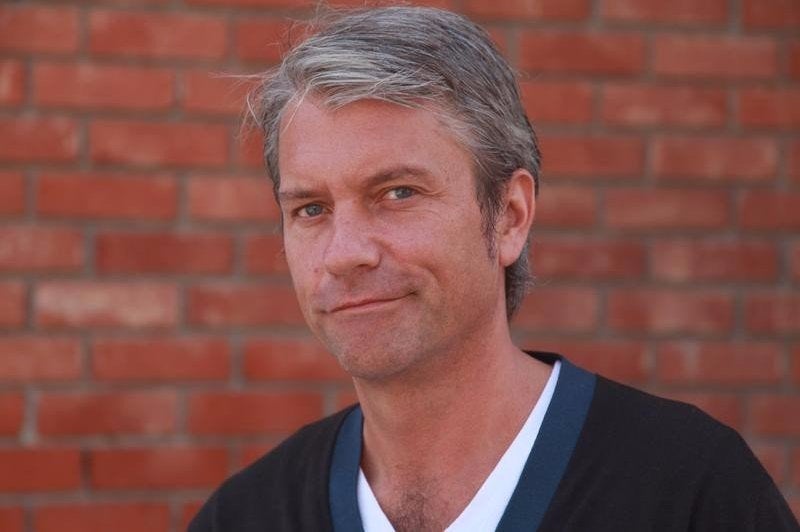 It is the first day of Casual Connect USA, and Pokémon Go fatigue hasn't fully set in. When the conference draws to a close in two days time, it will have been a point of discussion in every session, panel and fireside chat, whether intimately linked to the subject at hand or a scarcely justified tangent. Speaking to Chris DeWolfe right now, though, it's clear that Niantic's success has energised those working within the mobile space. A gratefully received reminder that, after so much discussion of stagnation at the summit of the market, it's still possible to shake things up.
"I haven't seen anything like this since Angry Birds," he says, but even that may be an understatement. When one factors in the visibility of its players, who seem to gather on every street corner in downtown San Francisco, it's not unreasonable to suggest that mobile has never seen anything like this, period.
The question for companies like Jam City - known until recently as SGN - is how much can realistically be learned from Pokémon Go. As its CEO, DeWolfe clearly isn't convinced that much can be gained from joining the "ten thousand other people" who must now be following Niantic's lead. Jam City is growing, and it will continue to do so, but it will achieve its goals in other, more studied ways.
"The NetMarble partnership gives us a better chance in China than the average person"
The $130 million NetMarble investment from last year is one such example. In addition to the extra capital that allowed the company to make three strategic acquisitions in the time since, it has opened up pathways into Asia's biggest markets: South Korea, where NetMarble is based, but Jam City has also been able to leverage NetMarble's strong relationship with Tencent as it looks toward China. According to DeWolfe, it is now in "pretty deep conversations there."
"The NetMarble partnership gives us a better chance in China than the average person," he says. "It doesn't guarantee success, but it allows us to learn from their mistakes... We learned from NetMarble that Tencent has half the market [in China], so if you want to fight it out for the other half, you can do that."
While DeWolfe maintains that "you've gotta try" to compete for that half of the market, he also mentions that Jam City's potential business in China is not included in its financial projections for the next three or four years. As illustrated by the recent changes to the way foreign-made mobile games are regulated in the country, DeWolfe sees too many "question marks" to properly assess the scale of the opportunity.
"Like, really big ones," he says. "Not ones that can take you for 10% here, 15% there, but ones that can totally take you out of the game. Like the government. Like Tencent owning half of the market.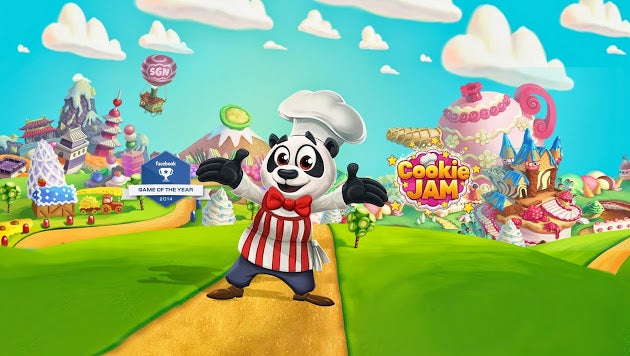 "To me, the lowest hanging fruit [in Asia] - which is still not easy, by the way - is Japan. That is the biggest global market in the world. It is the most accessible to us, and it's the one that we've been the most successful in. We think a lot about buying a studio there that has an existing business and could also localise our games. We'd be willing to change out a bunch of our art and do a completely different version, because it's such a big market. I think we'd also be willing to do a game just for the Japanese market."
DeWolfe is candid about the likelihood of Jam City making more acquisitions as it seeks further growth, because that growth is essential to achieving one of his central goals for the company: a successful IPO. NetMarble is in the process of applying for an IPO right now, and DeWolfe admits that "we've always been thinking about this company" in those terms. Jam City's acquisition of TinyCo., the most valuable of the three deals Jam City completed since the NetMarble investment, was motivated in part by that objective.
"Three or four years ago it would be perfectly fine to do a $300 million or $400 million IPO, and now I feel like the floor is more like $1 billion"
"Game changing," DeWolfe says, describing the impact of the TinyCo. deal. "They'll do $100 million [in revenue], together we'll do $400 million... We're doubling every year in revenue, so that puts us halfway towards an IPO. From that perspective, it's awesome."
The number of IPOs in the tech sector has slowed considerably, with only one from a US company in 2016 at the time of our conversation. However, DeWolfe is convinced that conditions will improve in the near future, as the big tech companies struggle to secure additional funding from private sources. By the time that happens, Jam City may have reached the revenue threshold a game company now needs for a stable IPO.
"They [the tech companies] all have fixed funds, fixed fund life at six or seven years," DeWolfe says. "Those guys are going to be wanting to get their money back from Uber, from Airbnb; they're going to need to monetise that so they can move on to their next fund. They're going to be getting restless. It's going to open back up again. I think the question is when.
"It feels like there's a bigger bar now. Three or four years ago it would be perfectly fine to do a $300 million or $400 million IPO, and now I feel like the floor is more like $1 billion; in order to get investors that are more institutional investors, where you're not getting day traded, and you're not, 'Oh, you released a new game and it went to number 20 so your stock goes up by 40%.' You don't want that. I think you need a certain amount of liquidity, and big, institutional shareholders that are holding on to your company for a while.
"For us, what that means is predictable growth in both top line and EBITDA with very little concentration... King had the issue of Candy Crush being 80% of its revenue, and a 5% drop for Candy Crush in a year - which is totally fine - absolutely crushes their growth. It turns it into a very different company."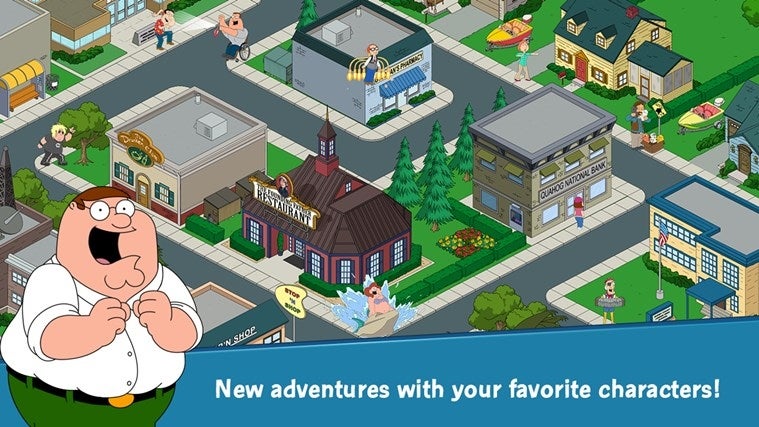 This speaks to another motivation behind the acquisition of TinyCo., which operates in a different genre - "Hollywood-based IP builder games" - to the casual puzzle titles on which Jam City's business is built. The bulk of the company's growth has come from those casual puzzle games, DeWolfe says, but it will continue to pursue growth in "adjacent" genres through acquisitions.
"I love the social casino space," he says, highlighting where Jam City might he heading next. "There are competitors that have been in it for seven years, that have a lot of the big players in there already. The people that have been playing their games, they have mastered the math and the volatility. There's also a lot of turnover, so there are fresh teams and other companies that are coming up that actually invented a lot of these games that may be available, that we would consider [for an acquisition]."
"How do you evaluate the opportunities when you've built IP that 50 million players are engaged with?"
With other growth opportunities, DeWolfe is more cautious. He considers Jam City one of "seven or eight companies that have created real IP" in the mobile games market, and there are obvious revenue streams available through licensing games like Cookie Jam and Panda Pop. However, one need only look at the difficult streamlining process that Rovio is now going through to see one possible outcome of expanding in too many different directions at once. Jam City is open to those discussions, DeWolfe says, but he's in no hurry to see the company's characters on merchandise sold to tourists at San Francisco's Pier 39 and Santa Monica Pier.
"How do you evaluate the opportunities when you've built IP that 50 million players are engaged with? What do you do with that?" he says. "We get approached all the time, by folks that want to do animated series with our IP, on YouTube or regular television. We get approached by toymakers. We get approached by yoghurt chains and ice cream chains - all the time.
"It's a function of making the right choices. It's about making sure there's a good brand fit. It's really important for us to be authentic to the brand we've created on mobile. We have a lot of incomings. There's three active projects that we're evaluating right now.
"The opportunities are there. It's a matter of matching the right opportunities to the right games."
GamesIndustry.biz is a media partner for the Casual Connect conference. Our travel and accommodation costs were provided by the organiser.