China tightens regulations around mobile games
Month-long process will root out undesirable content, adding yet more complexity to doing business in the world's most populous country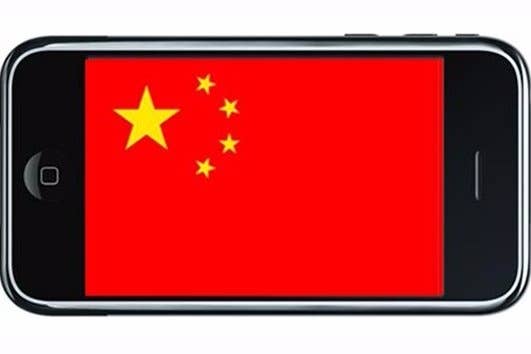 Developers seeking to publish their games in China will soon have to deal with an extra layer of complexity, in the form of a new administrative process designed to root out certain kinds of content.
The new procedure comes from the State Administration of Press, Publications, Radio, Film, and Television (SAPPRFT), which has grown increasingly concerned about the influx of foreign media into the country. In March this year, SAPPRFT cracked down on the publication of online content by foreign companies or joint Sino-foreign ventures.
According to a report in the New York Times, the new rules apply to a broad range of online content, including but by no means limited to games. Any foreign company seeking to gain a foothold in the market must now do so in partnership with a Chinese company, and only with government approval.
Jacques deLisle, an expert on Chinese law and a lecturer at the University of Pennsylvania, told the New York Times. "This is the latest in a series of legal changes that seek to restrict the influence of foreign or western ideas. And it's also part of a larger attempt to exercise control over the Internet and new media."
The new game-specific regulations laid out by the SAPPRFT seem to be an aspect of that broader move. According to Tech In Asia, which has translated the official documents, the rules are more strict for "story-based" games, which are more likely to contain material of which the Chinese government disapproves - "political and military topics" especially.
However, all games - as well as an "approval application, and the relevant licenses and permits" - must be submitted for a process that takes a minimum of 20 business days to complete before they can be published online. Tech In Asia's breakdown lists a five-day assessment by provincial authorities to ensure the application is completed properly, then a ten-day submission to the SAPPRFT office where a decision is taken, then yet more time as the information is fed back to the developer.
The introduction of Xbox and PlayStation to China after the country's 15 year ban on consoles was lifted brought with it restrictions on game content. At a press conference in January 2014, the head of the Chinese Ministry of Culture, Cai Wu, said, "things that are hostile to China, or not in conformity with the outlook of China's government, won't be allowed... We want to open the window a crack to get some fresh air, but we still need a screen to block the flies and mosquitoes."
Sony Computer Entertainment CEO Andrew House acknowledged the government's restrictive stance in September 2015. "We are still challenged somewhat with a censorship regime that we have to work with," he said, in the aftermath of PlayStation 4's Chinese launch. "This can be time consuming."
The lure of China, of course, is the size of its population, and that population is increasingly enamoured of mobile games - a trend spurred on by the rapid uptake of smartphones. NetEase, one of China's leading publishers, earned 95% of its games revenue from PC titles only four years ago. In an interview with GamesIndustry.biz earlier this year, the company said that the majority of its revenue was coming from mobile just two years later.
Ultimately, while China is widely claimed to be the world's most valuable market for mobile games, the restrictions placed on foreign companies raise significant questions over whether the investment required will lead to a significant return. The new regulations laid out in recent months have made the once advisable strategy of ceding control to a local publisher a fundamental necessity, while also adding yet more uncertainty around exactly which kinds of content the Chinese government will not tolerate.
Kabam, however, has recently enjoyed success in China with Marvel: Contest of Champions. To read our interview with COO Kent Wakeford, follow the link.