Xbox and Elden Ring top the charts in busy March | UK Monthy Report
Strong start for WWE 2K22 and Gran Turismo 7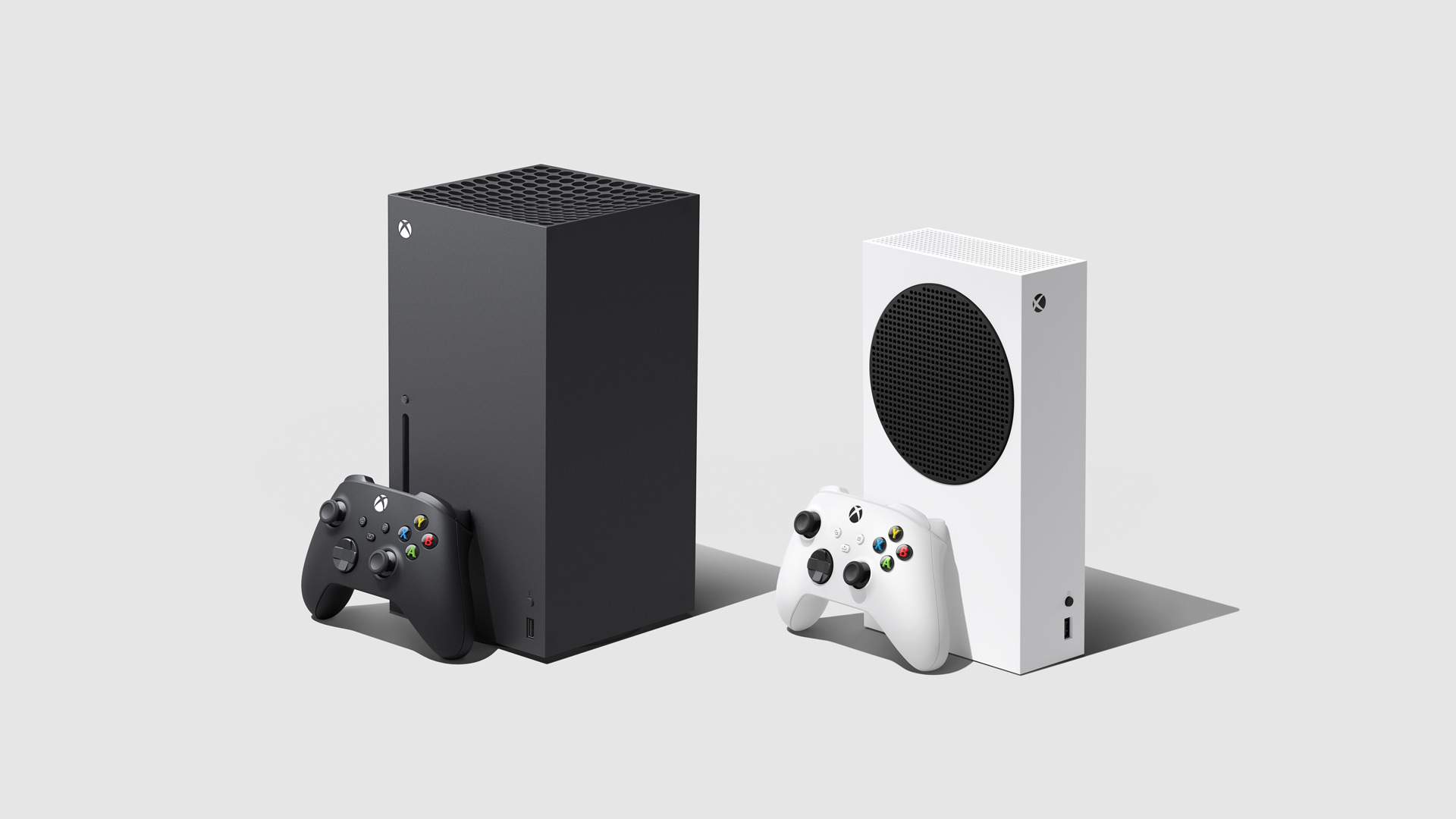 Over 112,000 games consoles, nearly 2.8 million games and over 700,000 accessories were sold in the UK last month.
That's according to the latest hardware and accessories data from GfK, and digital and physical game information from GSD.
Sign up to our free GI Market Report here to get this information direct to your inbox every month. Simply select 'Retail and Publishing Newsletter'.
XBOX IS TOP CONSOLE FOR MARCH
The 112,000 games consoles sold in the UK last month is a rise of 21% over February. However, so far this year console sales are down 46%, driven by continued stock shortages for PlayStation and Xbox devices.
Xbox Series X and S saw the biggest increase in sales during March, up 61% compared with February. Microsoft's family of consoles were the best-selling devices in March, which was helped by the arrival of more Series X stock.
Nintendo Switch sales fell 21% month-on-month but it is still the second best-selling console for March. The Nintendo platform remains the No.1 selling games machine of the year so far.
PS5 is still in third place as the console continues to suffer from shortages. However, Sony's latest machine did see a 45% rise in stock compared with the month before.
ELDEN RING, GT7 AND WWE ENJOY BIG SALES
2.77 million games were sold in the UK last month, a minor rise of 0.6% over March 2021, according to GSD.
Downloads accounted for 1.94 million of those sales, which is up 9.6% over the same period in 2021. Physical sales were 835,000, which is down 15.5%.
Last month the market was driven by a handful of very big sellers. Elden Ring was comfortably No.1 for a second month in a row, driven by strong digital sales on Steam, Xbox Live and PSN.
New release Gran Turismo 7 is at No.2, and the PlayStation game did particularly well at physical retail. 45% of its sales were for the boxed version, which made GT7 the best-selling physical game of the month.
Over 73% of Gran Turismo 7's sales were for the PS5 version (with the remainder on PS4).
At No.3 is Rockstar's Grand Theft Auto 5, which is up 45% in sales compared with the same period in 2021. This is because of the new PS5 and Xbox Series X and S versions of the game. The PS5 version accounted for 37% of sales, while the Xbox Series S and X edition claimed 28% share.
Other new releases in March included WWE 2K22, which reached No.5. 2K Games' wrestling franchise took a year out following the disappointing WWE 2K20, and it seems to have paid off. Sales of this new title are up over 164% compared with the first four weeks of its predecessor, which launched in October 2019.
56% of WWE 2K22's sales were on PlayStation platforms, 41% on Xbox consoles, and the remainder on PC.
Tiny Tina's Wonderlands is at No.6. Also from 2K Games, the Borderlands spin-off was most popular on digital platforms, with downloads representing 76% of sales. Sales split between Xbox and PlayStation was 50/50. The PC version was sold via the Epic Game Store, and that store is not covered by these charts.
The final new release in the Top Ten is Kirby and the Forgotten Land at No.10. Kirby may have charted higher, but Nintendo doesn't share digital sales so only physical sales are counted here.
Stranger of Paradise: Final Fantasy Origin, another game that released last month, is at No.20.
For March last year, there were fewer big games -- nothing came close to the sales of Elden Ring and Gran Turismo 7 -- but there was a larger variety of strong sellers, including Call of Duty, Rainbow Six, Monster Hunter and Super Mario.
XBOX CONTROLLERS JUMP IN SALES
A stronger month for Xbox console sales has paid off in the accessories market. The top selling gaming accessory of last month was the Carbon Black Xbox Wireless Controller, having jumped up 15 places. The Robot White variant is at No.2, rising 12 positions. The usual No.1, the PS5 DualSense Controller, slips to No.3.
At No.4 this month is the wired Xbox Controller (Black) from third-party peripherals company Power A. Rounding off the Top Five is the Ear Force Recon 50X Headset from Turtle Beach.
In total, 700,000 accessories were sold in the UK last month, a rise of 6% over February, but a drop of 29% over March 2021.
GSD February 2022 Top 20 Games (Digital + Physical)
Position
Title
1
Elden Ring (Bandai Namco)
2
Gran Turismo 7 (Sony)
3
Grand Theft Auto 5 (Rockstar)
4
FIFA 22 (EA)
5
WWE 2K22 (2K Games)
6
Tiny Tina's Wonderlands (2K Games)
7
Grand Theft Auto Online (Rockstar)
8
Pokémon Legends: Arceus (Nintendo)*
9
Horizon Forbidden West (Sony)
10
Kirby and the Forgotten Kingdom (Nintendo)*
11
F1 2021 (Codemasters)
12
Red Dead Redemption 2 (Rockstar)
13
Assassin's Creed Valhalla (Ubisoft)
14
NBA 2K22 (2K Games)
15
Star Wars: Battlefront 2 (EA)
16
Star Wars Jedi: Fallen Order (EA)
17
Mario Kart 8: Deluxe (Nintendo)*
18
Tom Clancy's Rainbow Six: Siege (Ubisoft)
19
Call of Duty: Vanguard (Activision Blizzard)
20
Stranger of Paradise: Final Fantasy Origin (Square Enix)
* Digital data unavailable
GSD digital data includes games from participating companies sold via Steam, Xbox Live, PlayStation Network, Nintendo Eshop. Participating companies are Activision Blizzard, Bandai Namco, Big Ben Interactive, Capcom, Codemasters, Electronic Arts, Focus Home Interactive, Koch Media, Konami, Microids, Microsoft, Milestone, Paradox Interactive, Quantic Dream, Sega, Sony, Square Enix, Strelka, Take-Two, Ubisoft and Warner Bros. Nintendo and Bethesda are the notable absentees, alongside smaller studios.