Nintendo Switch was Europe's No.1 console in March | European Monthly Charts
Elden Ring, Gran Turismo 7, WWE and Kirby perform strongly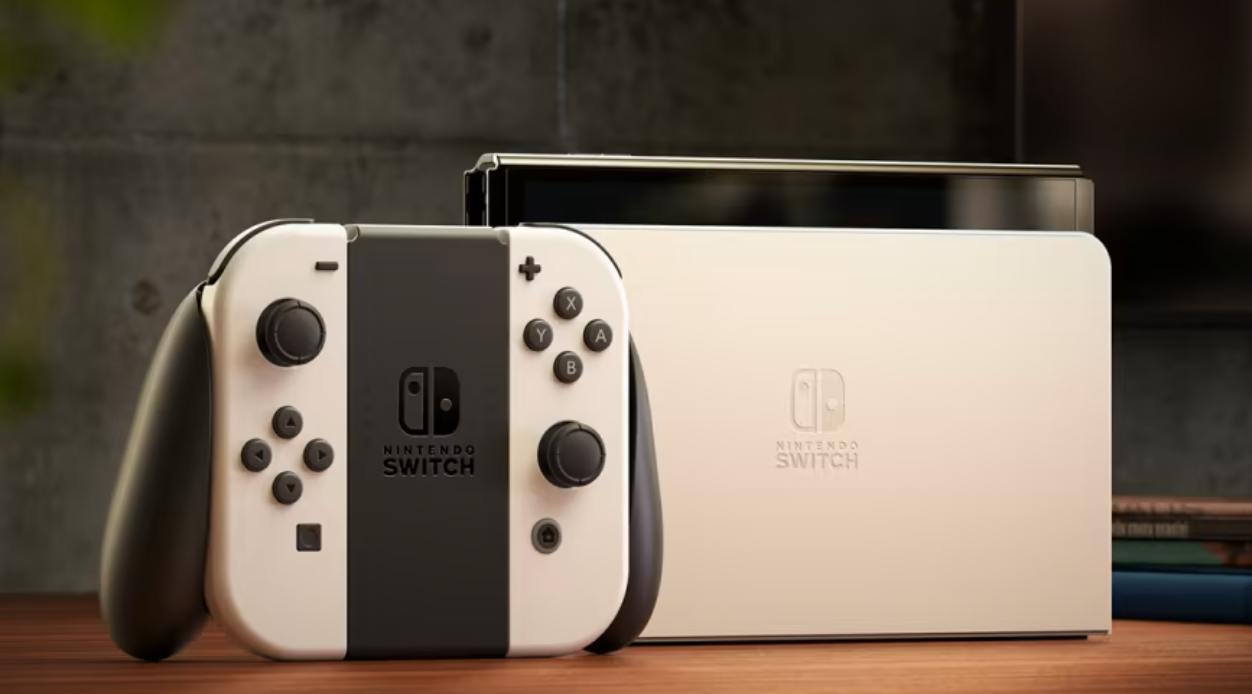 Across Europe, video game sales jumped in March, driven by continued strong sales for Elden Ring, plus a number of big releases.
Stock shortages continue to hold back Xbox and PlayStation, but it was a strong month for Nintendo Switch, with sales up year-on-year.
Over 14.2 million games were sold across Europe in March, a rise of over 34% compared with March last year.
Elden Ring, Gran Turismo, Kirby and WWE shine across Europe
Elden Ring is No.1 for a second month in a row and continues to be a major seller on digital download stores. Xbox Live, PSN and Steam accounted for 69% of the game's sales last month.
Sony's Gran Turismo 7 is in a comfortable second position on the podium. The new release title actually sold best at physical retail, with boxed copies accounting for 58% of sales. The PS5 version of the game was the most popular, representing 64% of all copies sold (with the remainder on PS4).
Elden Ring was the best-selling game in UK and Germany, whereas GT7 took No.1 in France, Spain and Italy.
In terms of the single-format chart, Gran Turismo 7 on PS5 was the No.1 game of the month, ahead of Elden Ring on PC.
Grand Theft Auto 5 is at No.4, with sales up 65% over March 2021. The Rockstar game saw a rise in sales following a new version for PS5 and Xbox Series X and S. 35% of GTA 5 sales were on PS5 last month, 22% on PS4, 19% on the Xbox Series consoles, 14% on PC and 10% on Xbox One.
Rounding off the Top Five is Kirby and the Forgotten Land on Switch. Nintendo does not share digital data with GSD, so the game's No.5 position is purely based on boxed sales. The game was most popular in Germany, followed by France.
The first month's sales for this new Kirby game are 231% higher than the previous title in the franchise, 2018's Kirby Star Allies.
Speaking of games that have performed strongly compared to their predecessor, WWE 2K22 makes No.6 in the monthly charts. The first four weeks of sales are up 175% compared with WWE 2K20, which was released back in October 2019.
Completing the Top Ten is another 2K Games title, the Borderlands spin-off Tiny Tina's Wonderlands.
Elsewhere, GTA Online -- which was released separately and available to buy on Xbox Series X and S -- makes No.18. And Nintendo Switch exclusive Triangle Strategy debuts at No.20. The games sales are up slightly (just under 2%) compared with last year's Bravely Default 2 over a comparable time frame.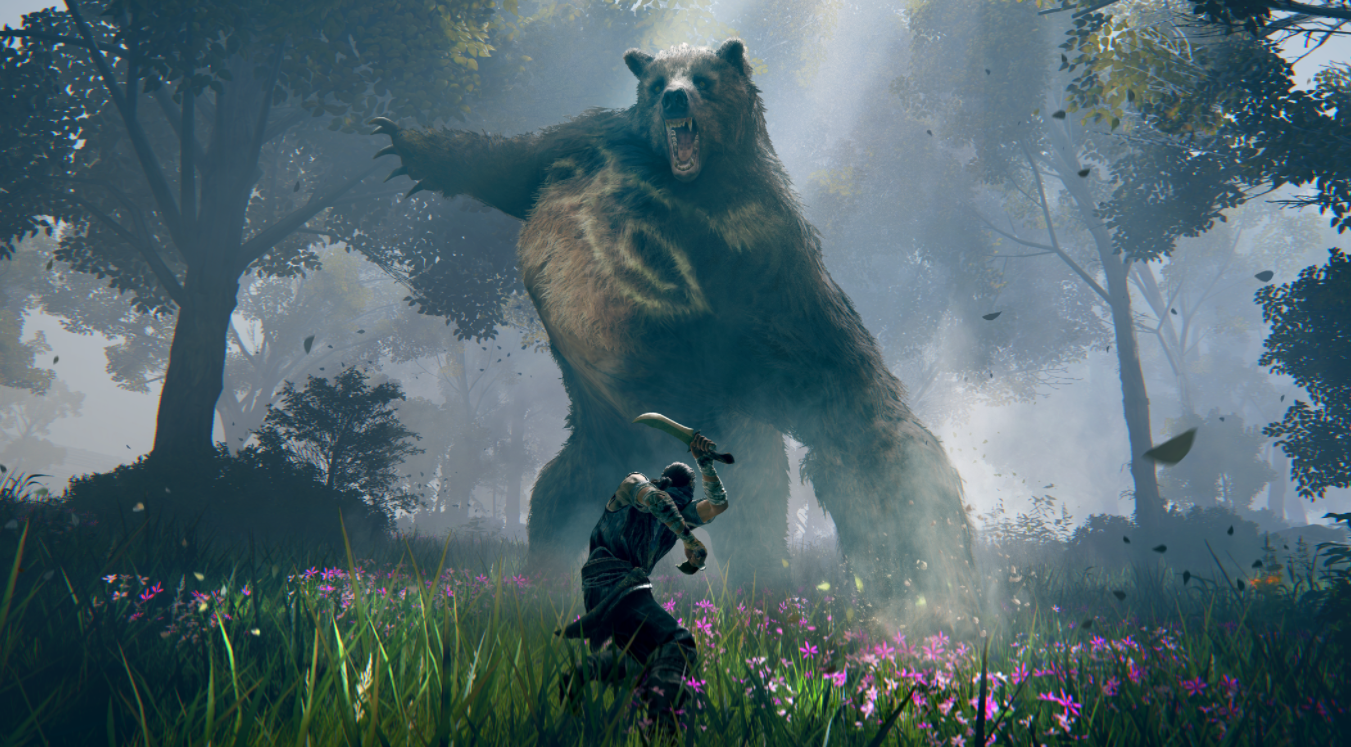 PlayStation stock woes continue
332,000 games consoles were sold across European territories last month (data does not include UK or Germany. You can check our UK report here). It's a rise of 14% over the previous month, but a drop of 39% over the same period in 2021.
Nintendo Switch was the most popular console. Switch sales increased 9% compared with March last year.
Xbox Series X and S was the second most-popular console. Both Xbox and PlayStation platforms are suffering from severe stocks shortages
But Sony accessories dominate
1.32 million accessories and toys-to-life products were sold across European markets last month, marginally less than what was achieved in March last year, but marginally more than February.
It was a photo finish between the PS4 DualShock 4 and the PS5 DualSense for No.1, but it was the former controller that came out on top by around 1,000 units.
The two controllers comfortably outperformed the Nintendo Switch Joy-Cons and Xbox Series wireless controllers, which took third and fourth place respectively. PlayStation's Pulse 3D Headset rounds off the Top Five. The highest charting third-party accessory is the Nacon PS4 Compact Wired Controller at No.6.
In terms of points and online membership cards, 1.4 million of these were sold across tracked European markets, which is a rise of 40% over the same period last year and up 14% over February.
The PlayStation Wallet Top-Up cards continues to hold No.1 by a comfortable margin. The Nintendo eShop card is at No.2, Xbox Live Gift Card at No.3, Roblox cards at No.4 and the PlayStation Plus card at No.5.
European GSD March 2022 Top 20 Games (Digital + Physical)
Position
Title
1
Elden Ring (Bandai Namco)
2
Gran Turismo 7 (Sony)
3
FIFA 22 (EA)
4
Grand Theft Auto 5 (Rockstar)
5
Kirby and the Forgotten Land (Nintendo)*
6
WWE 2K22 (2K Games)
7
Horizon Forbidden West (Sony)
8
Pokémon Legends: Arceus (Nintendo)*
9
F1 2021 (EA)
10
Tiny Tina's Wonderlands (2K Games)
11
Mario Kart 8: Deluxe (Nintendo)*
12
Mario Party Superstars (Nintendo)*
13
Red Dead Redemption 2 (Rockstar)
14
Assassin's Creed Valhalla (Ubisoft)
15
NBA 2K22 (2K Games)
16
Big Brain Academy: Brain vs Brain (Nintendo)*
17
Minecraft: Switch Edition (Mojang)*
18
Grand Theft Auto Online (Rockstar)
19
Star Wars Jedi: Fallen Order (EA)
20
Triangle Strategy (Square Enix)*
* Digital data unavailable
GSD digital data includes games from participating companies sold via Steam, Xbox Live, PlayStation Network, Nintendo Eshop. Participating companies are Activision Blizzard, Bandai Namco, Big Ben Interactive, Capcom, Electronic Arts, Focus Home Interactive, Just For Games, Koch Media, Konami, Microids, Microsoft, Milestone, Paradox Interactive, Quantic Dream, Sega, Sony, Square Enix, Strelka, Take-Two, Tinybull, Ubisoft, UsTwo, Walt Disney, Warner Bros and Wizards of the Coast. Nintendo and Bethesda are the notable absentees, alongside smaller studios.
Digital data includes games sold in Austria, Bahrain, Belgium, Bulgaria, Croatia, Cyprus, Czech Republic, Denmark, Finland, France, Germany, Greece, Hungary, Iceland, Ireland, Italy, Luxembourg, Malta, Netherlands, Norway, Poland, Portugal, Romania, Russia, Slovakia, Slovenia, Spain, Sweden, Switzerland, Turkey, Ukraine, UAE and United Kingdom.
Physical data includes all games, but only those sold in Austria, Belgium, Denmark, Finland, France, Germany, Italy, Netherlands, Norway, Poland, Portugal, Spain, Sweden, Switzerland and United Kingdom.
Console hardware sales cover Belgium, Denmark, Finland, France, Italy, Portugal, Russia, Spain, Sweden and Switzerland. Accessories sales cover the same markets, but doesn't include Switzerland.