Is Take-Two becoming an acquisition target?
Following a strong quarter and with an envious release slate in 2013, could a cash-rich buyer be eyeing the Grand Theft Auto publisher?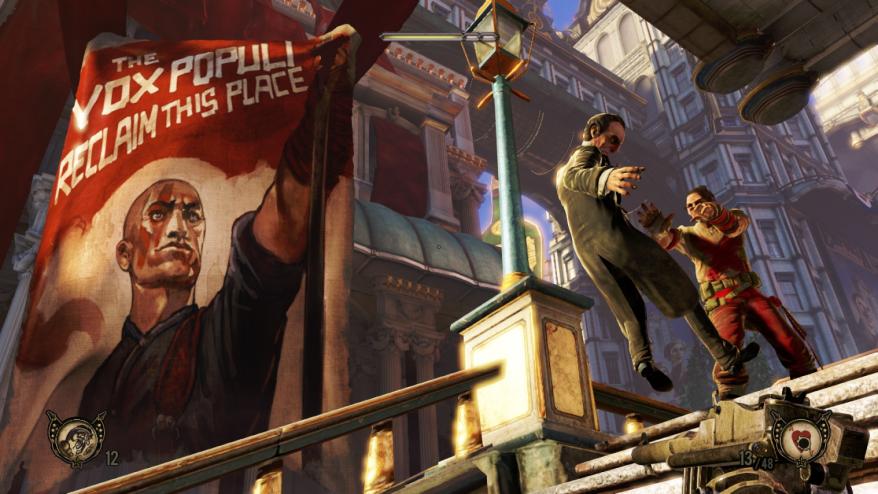 Take-Two had a strong quarter, with revenue that came in at $416 million, easily beating analyst expectations of $367 million. Net income was $77 million, or 66 cents a share, well above the expected 56 cents per share. The revenue growth was 76 percent over last year, a notable achievement without a Grand Theft Auto release to goose things along. The stock market approved, as Take-Two's stock rose over 14 per cent the day after the report.
"Is it possible that cash-rich Tencent might take a run at Take-Two? The company offers some attractive advantages, but appears to have no interest in being acquired"
Numerous game industry executives have bemoaned the market 'headwinds,' as they call the double-digit sales drop at retail over the past year. They blame the end of the current console cycle, the competition from online, mobile and social games, or perhaps an unfortunate configuration in the stars. Take-Two, somehow, appears to be sailing right into these headwinds and making good progress.
CEO Strauss Zelnick delivered an explanation for the good news: "The key drivers of our results were the record-breaking release of NBA 2K13, continued strong sales of Borderlands 2, the successful release of XCOM: Enemy Unknown, and robust holiday sales of our catalog and digital delivered offerings. These results exceeded our outlook and demonstrate that the market for the highest quality interactive entertainment remains strong."
Wedbush analyst Michael Pachter said in his research note that Take-Two's game quality has been consistently high. "Of the major publishers, Take-Two has had the fewest 'misses' in terms of game quality over the last few years, and as a result, delivered a profitable FY:11 without the release of a Grand Theft Auto. With the exception of Duke Nukem, which had worse-than-expected reviews, we are impressed with the consistently high game review scores for a number of titles, including Borderlands 2 (90 Metacritic), XCOM: Enemy Unknown (89 Metacritic), L.A. Noire (89 Metacritic), and NBA 2K13 (89 Metacritic). We expect another exemplary score for Take-Two's upcoming BioShock Infinite due in March."
Take-Two's winning strategy appears to be simple: make great games. It's unfortunately hard to do, especially if you're trying to ship games in the time frame you originally announced. Timing of releases is the one factor that Take-Two hasn't nailed down yet, as we've seen well-publicized slips for Bioshock Infinite and Grand Theft Auto V. It seems the old industry truism applies: Customers will forget if a game was late, but they won't forget if it was bad.
The biggest hit for Take-Two last year was Borderlands 2, which Zelnick said "is on pace to become the highest selling title in 2K's history." Equally important is the game's contribution to Take-Two's digital business: "It has also been the largest contributor to our digitally delivered revenue this year, driven both by strong sales of full-game downloads and high attach rates for the titles out on content, especially the Borderlands 2 season pass," Zelnick added.
Take-Two's digital content revenue grew 244 per cent year-over-year, accounting for 23 per cent of non-GAAP net revenue. This was primarily due to digital sales of Borderlands 2 and its add-on content, XCOM: Enemy Unknown, the Grand Theft Auto franchise, and NBA 2K13.
"It seems the old industry truism applies: Customers will forget if a game was late, but they won't forget if it was bad"
Take-Two is not neglecting the new platforms, either. "During the third quarter, we released several successful titles for tablets and smartphones, representing a range of genres, including Grand Theft Auto Vice City, Borderlands Legends, NBA 2K13, and Herd, Herd, Herd," said Zelnick. "We firmly believe that interactive entertainment for mobile platforms, especially tablets, represents an important growth opportunity for our company and we have a number of exciting projects in the pipeline."
When asked about whether Take-Two is planning any Facebook games, and a previous comment Zelnick had made about Facebook, Zelnick responded: "No, I wasn't skeptical about Facebook. I was skeptical about Zynga, to be exact. And I remain highly skeptical about Zynga. Facebook is an incredible platform serving hundreds of millions of people, a great promotional platform and potentially a great game platform. We've happily done business with Facebook. I assume we'll keep doing so."
The last quarter of fiscal 2013 looks good, with Bioshock Infinite shipping March 26, just in time to boost numbers for the quarter. Take-Two is projecting a profitable FY 2013 despite its software slippages, with non-GAAP revenue to range from $1.15 billion to $1.2 billion and non-GAAP net income to range from $0.05 to $0.20 per diluted share. As for fiscal 2014, all that really needs to be said is that Grand Theft Auto V will ship in the middle of that fiscal year. Take-Two isn't projecting sales for the title, but Pachter estimates sales will be in the range of 20 million units for FY 2014.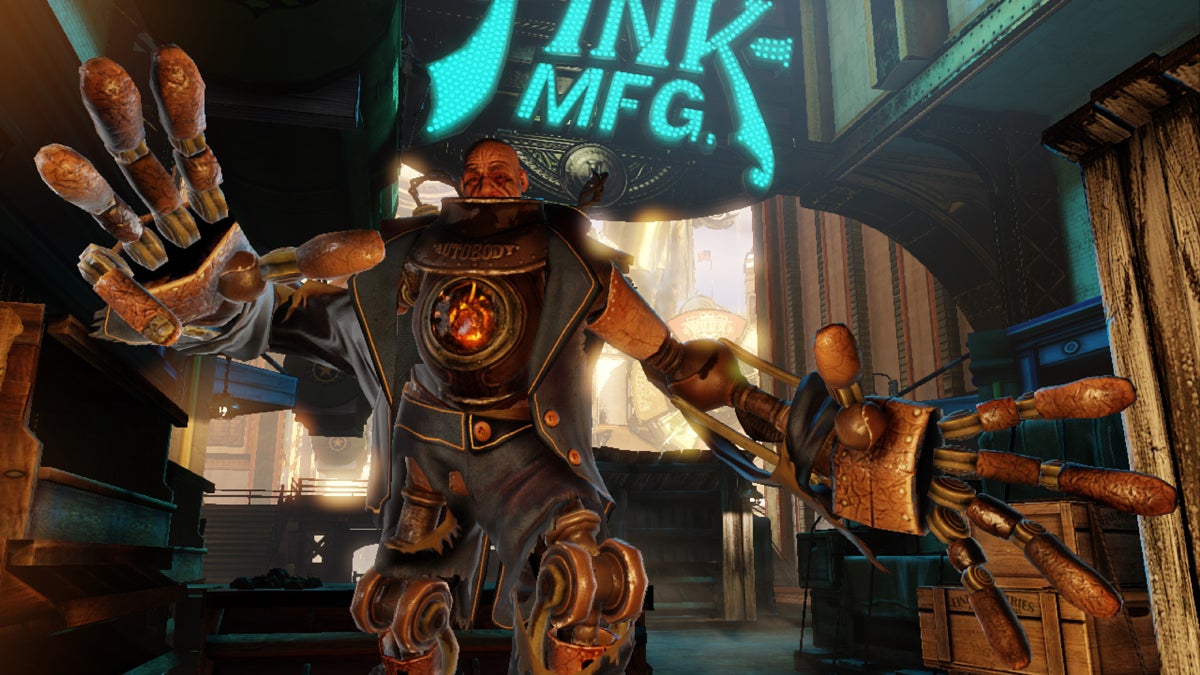 Zelnick also noted the company's strong balance sheet, with $450 million cash and an untouched $100 million line of credit, before announcing a stock buyback plan. Such plans have been popular with game companies for several reasons. Stock buybacks help increase the stock price and makes investors happy, at a time when most game stocks haven't shown much upward movement.
Another reason for a stock buyback might be to make it more difficult for another company to buy you out; this is a factor that Take-Two has had to contend with in the past. Will Activision make a run at buying Take-Two? That's not something either company wants to talk about, but it is possible that Activision may want to use its cash stockpile to bring in some proven brands by acquiring Take-Two. Electronic Arts tried this before and failed. Is it possible some other company, like cash-rich Tencent, might take a run at Take-Two? The company offers some attractive advantages, but appears to have no interest in being acquired. That doesn't mean someone won't try...
"No, I wasn't skeptical about Facebook. I was skeptical about Zynga, to be exact. And I remain highly skeptical about Zynga"

Strauss Zelnick
While everything seems to be positive for Take-Two right now, there are some concerns, as Pachter outlined to investors. "The constant slippage of titles decreases investor confidence," Pachter wrote. He also mentioned the very long development cycles of Take Two games; "Many of the company's games are in development for five or more years. Examples include Max Payne (more than eight years), Mafia (six years), Red Dead Redemption (six years) L.A. Noire (six years), Grand Theft Auto (more than five years) and BioShock (more than five years)."
Those long development times can be dangerous; market shifts can happen that can greatly diminish the demand for a game as originally envisioned. For example, when Star Wars: The Old Republic development was initiated, subscriptions for MMOs were standard; by the time the game shipped, the subscription model was no longer viable for new MMORPGs.
Pachter also noted that if you look at the record of the current management team dating back to 2007, they have a net loss on revenues of over $6 billion in that time period, and the stock is down 35 percent from when they took over. That's not a record to be proud of, but the picture is looking considerably brighter for the future.
Take-Two is performing well in a tough marketplace, and the year ahead looks strong thanks in no small part to Grand Theft Auto V. The company will need to be careful about depending on a handful of titles with long development times, though, as the market is changing faster than ever in recent years. Can Take-Two get better at delivering titles on time, create more hit games, and manage the platform transitions under way? No one can say for sure, but there's no denying the company is in a good position right now.