Huuuge ambitions: How a $300m IPO will make the Polish mobile studio last forever
CEO and founder Anton Gauffin details his plans to "build and buy" his way to success in the market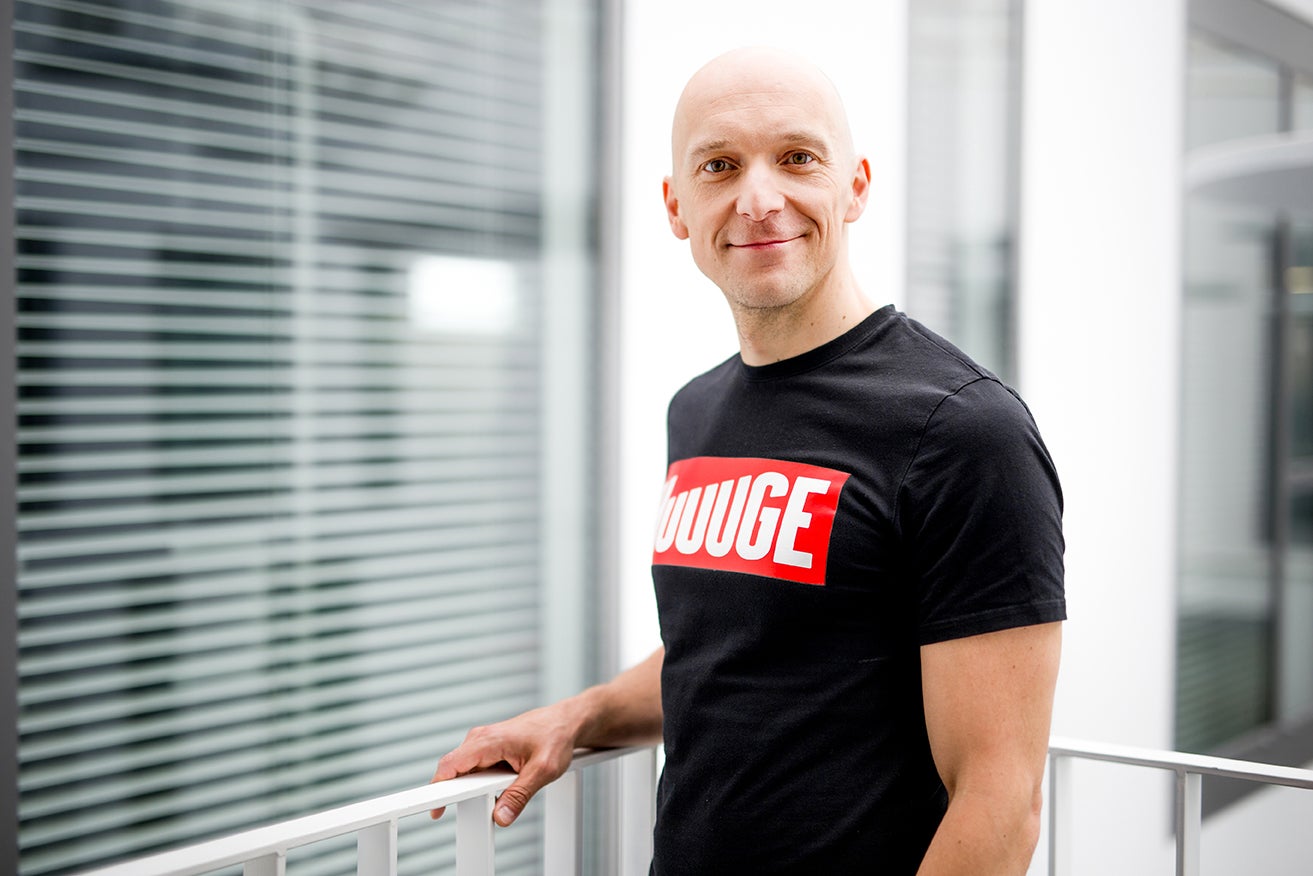 Earlier this week, Polish mobile developer and publisher Huuuge Games announced its plans for an Initial Public Offering.
To some, it was a bold announcement for the company. To others, it was unsurprising given that they first announced those plans back in September. The difference this time around, CEO Anton Gauffin tells GamesIndustry.biz, is the company is much closer to making this long-held dream a reality.
"This week, we announced the intention to float. Previously when there were stories, we were not as far as we are at the moment," he explains. "We're very close, and this is part of the process for how you do it on the Warsaw Stock Exchange -- basically, announcing the intention to float starts a launch sequence. Previously, it was a bit more speculative as to when it would happen."
The IPO is due to be completed within the first quarter of 2021, with the company currently looking at February but there's no specific date to announce at this time. The primary offering will raise $150 million through the sale of new shares, and GamesIndustry.biz understands there will be a free float as a secondary offering that is expected to raise a similar amount, putting the Polish studio on course to secure $300 million.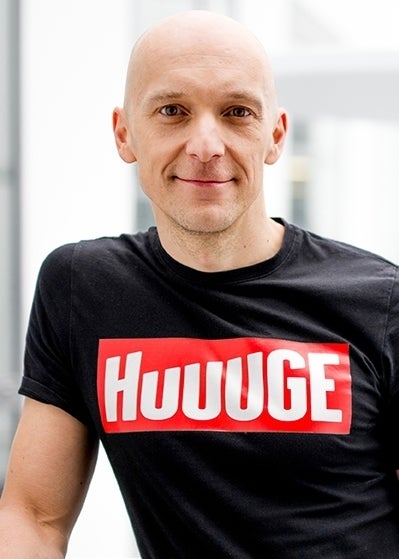 Of course, there are other ways to raise such capital, but Gauffin and the team having been preparing for a IPO for several years now, believing it's the route that will elevate Huuuge Games and its position in the mobile market.
"For me, an IPO was always one of the key goals: to become a public global company so that we enter the big league," says Gauffin. "So that we can compete among the big publishers and gaming companies out there. That's something me and the shareholders were all highly excited about.
"I see the IPO as a means to ensure that Huuuge stays forever. If we're successful, Huuuge will live way beyond me and it will be one of the internet's big brands, known by billions of people over the planet. So it's been a goal for years, and now we're getting closer."
For those who don't already know it, Huuuge is a free-to-play developer that specialises in both casual and social casino games. Its biggest franchises are the Huuuge Casino and Billionaire Casino games, although Gauffin is quick to stress the company has determinedly stayed away from real-money gambling.
The team has also dabbled in licensed games, such as Trolls Pop, developed in collaboration with Dreamworks. And it continues to build out its portfolio, with some unannounced mid-core games in the works.
Its games have more than one million daily active users, and Gauffin reports the company is generating more than $300 million in revenue per year.
The money raised from the IPO will not only be used to further grow its games portfolio, but also to continue its "build and buy" strategy, which focuses primarily on mergers and acquisitions but also involves publishing other developers' titles.
"If we're successful, Huuuge will live way beyond me and it will be one of the internet's big brands, known by billions of people over the planet"
"We're hopefully going to bring in lots of additional inorganic growth, and in that way further grow the company," says Gauffin. "Otherwise, the company is actually profitable so we didn't exactly need cash for our current business activities. It's to buy new business for the company."
He continues: "We're looking for strong, experienced teams, ones that know how to do live service games, investing and further developing them. We need to have high confidence that the team is a great match and we have a strong alignment with the management."
Huuuge Games has already made a number of acquisitions in the last few years, including Bow Land developer Double Star and Dutch advertising start up Playable Platform last year. These have been solid additions to the overall company, but now management is aiming a little higher and looking for purchases that will "move the needle when it comes to our topline and bottom line."
"We're now seeking something a bit more sizeable, more scaled companies," Gauffin says. "The ideal scenario is there's a team that has a great product, maybe the business is already doing millions if not tens of millions in revenue, but the company has growth constraints. So we're looking for companies that we can significantly grow post-acquisition with our capabilities."
Huuuge Games is the latest in an increasingly long line of video games firms to launch an IPO. Its floatation will follow in the wake of that of Playtika, Roblox, Unity, and Thunderful Games -- and this gives Gauffin confidence in his company's own plans for an offering.
"There's really strong interest [in games] -- I'm not aware of a single failure or low demand," he says. "It's been really positive for us to see that all of these companies saw high demand. What we can tell from our investor discussions is they're really excited about our story."
The CEO says the company has already made significant changes to its processes, even hiring an experienced CFO ahead of the IPO, in order to prepare for a future of accountability to both shareholders and the public. The key, he says, is predictability.
"If you can't forecast your business well or you don't have high confidence in your forecast, that's a problem," says Gauffin. "We built a very sustainable business, and we've learned how to forecast in an accurate fashion. That's something we needed to upgrade our capabilities as a company, as a team, to have that high predictability.
"Also, it's always a better strategy to overdeliver than underpromise. We've seen some bad stories where companies have overpromised and underdelivered, and then you see those companies in a 'penalty box' for a long time. It's a balance making sure you're building and gaining trust with the market and investors, and that's something we're ready for now."
As Huuuge prepares for the next stage in the process, Gauffin confidently predicts more will follow in its footsteps. While interest in games may have ramped up in recent years -- perhaps this year driven by the surge of people playing during the pandemic -- the CEO does not see this as a brief window of opportunity for developers and publishers, but indicative of the industry's overall evolution.
"I don't know about the volume of IPOs, but the games market continues to grow," he concludes. "The market and the industry analysts are starting to realise how sustainable some of these best free-to-play businesses are. And successful gaming IPOs will probably attract more startups, so I would expect to see more [in future]. I do expect good times for gaming overall."