Huuuge Games acquires Dutch advertising startup
Mobile developer now has 11 international offices and over 600 staff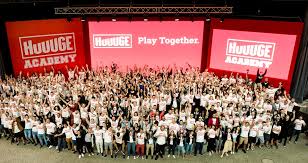 Mobile developer Huuuge Games has acquired Dutch advertising startup Playable Platform for an undisclosed amount.
Based in Amsterdam, the startup has developed AI-driven technology to automate the optimisation of marketing creatives such as playable ads and interactive videos.
Following the acquisition Huuuge now has 11 offices globally, employing more than 600 people.
'"Marketing creatives has become one of the most pivotal pillars of a strong, efficient, and effective marketing strategy," said Huuuge Games' CMO Tal Shoham.
"Especially, as in the last few years, most marketing platforms, such as Google and Facebook, are becoming more automatic, data-driven and controlled by the platforms' algorithms, with less options for human optimization.
"This leaves us marketers with very few options to actually control and impact the performance of our campaigns. The creative itself has become the most important aspect we can control, change, test and continually improve."
Playable Platform has been rated as one of the leading ad creative platforms by industry consultancy GameAnalytics.