Has 2022 been a bad year for new games? | This Week in Business
We take a look at new releases in NPD charts to measure this year's performance against each year since 2016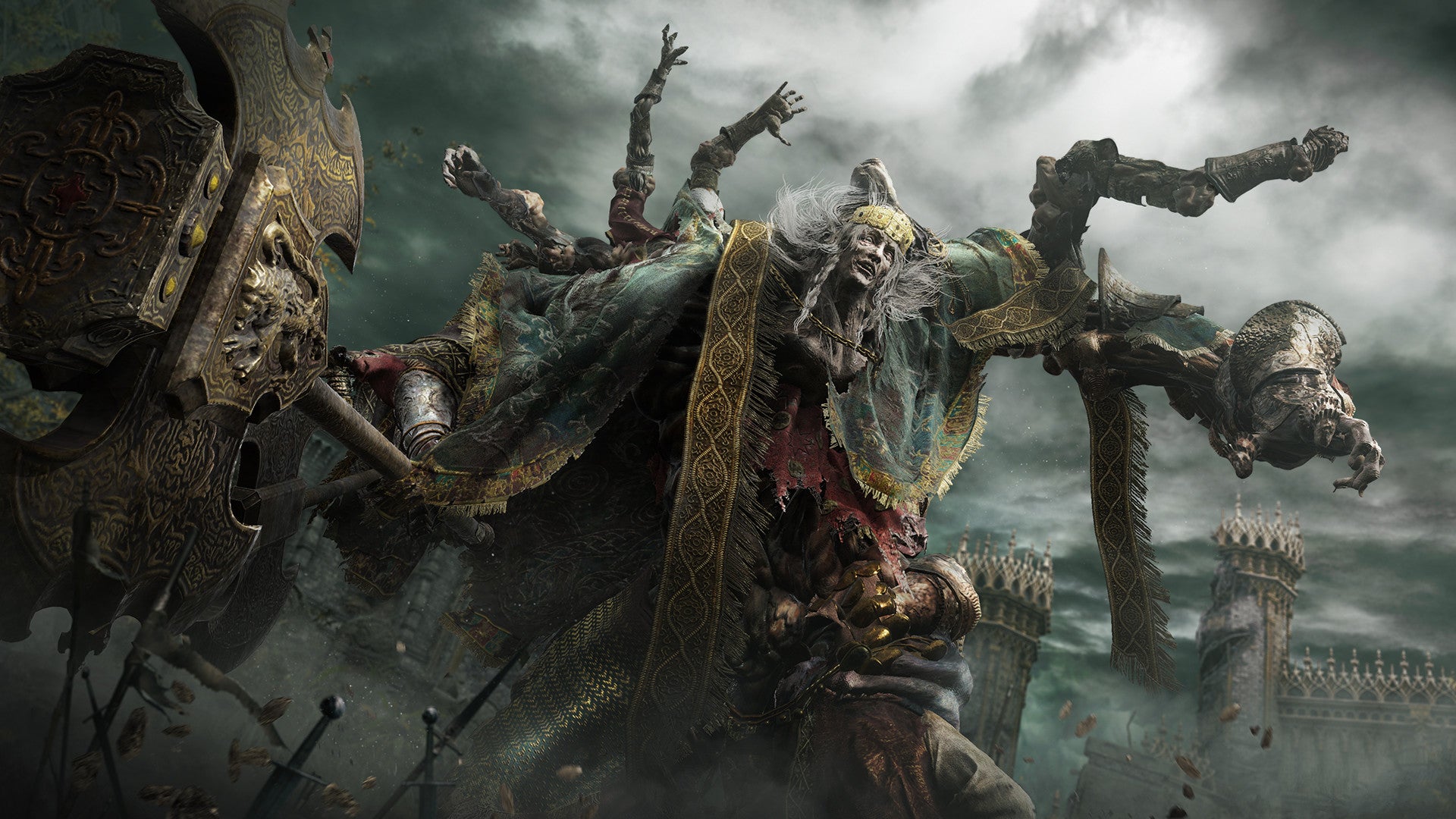 As we head into the final month of the year, there's a bit of gloom around the industry, as evidenced by two ongoing negative narratives around the business of games this year.
First, sales are down. Second, any hope of changing that has dimmed as the release schedule has been decimated by delays.
Now this runs counter to almost every fiber of my being, but let's try and put a happy face on this.
Yes, sales are down, and the news about layoffs, restructurings, hiring freezes and the like have indeed been grim. But it's worth noting that an idea popularized during the pandemic boom still holds. While the boost provided by an essentially captive audience is fading, gaming is still doing far better now than it was before the pandemic.
STAT | 7% decline – Total US game spending over the first ten months of 2022 was $42.7 billion, a drop of 7% from 2021's $46.1 billion according to the NPD Group.
STAT | 37% increase – Total US game spending over the first ten months of 2022 was still up 37% compared to the $31.3 billion the NPD Group reported for the first ten months of 2019.
We're even up 14% on 2020's pandemic-boosted pace, although that year's total would be muted by two sharply down months to start the year before everything hit the fan.
Will the boost fade a little more before we hit a new normal? Quite possibly. But hardware sales are still healthy, and there's no shortage of people hungry for new experiences, even if they're also going to mix their gaming in with previously forbidden pleasures like "watching a movie" or "going to a concert."
However consumer trends and macroeconomic factors play out, developers and publishers would be best served by focusing on controlling the things in their ability to control, and that means making and promoting good games.
That brings us to the release slate issue and the idea that 2022 has seen a comparatively weak release slate of titles.
Up until writing this, I would probably have responded to that assessment by just nodding my head. Elden Ring was a great big mammoth hit earlier in the year, but since then it just doesn't feel like much has captured the attention of the gaming world in convincing fashion. And certainly nothing felt like a replacement for the gaps left in the schedule by the delays to Starfield and The Legend of Zelda: Tears of the Kingdom.
Sure, we may have lacked for critically anticipated showcase titles like those, but we have still seen the usual assortment of reliable annualized titles, and some of the biggest – Call of Duty Modern Warfare 2 and FIFA 23 – appear to be significantly bigger titles this year than their predecessors were. And then there's the supporting cast of quality games that sell well, even if they don't quite reach that upper echelon of evergreen chart-toppers. It seems like we've still had a fair number of those: Kirby and the Forgotten Land, Horizon: Forbidden West, Multiversus and the like.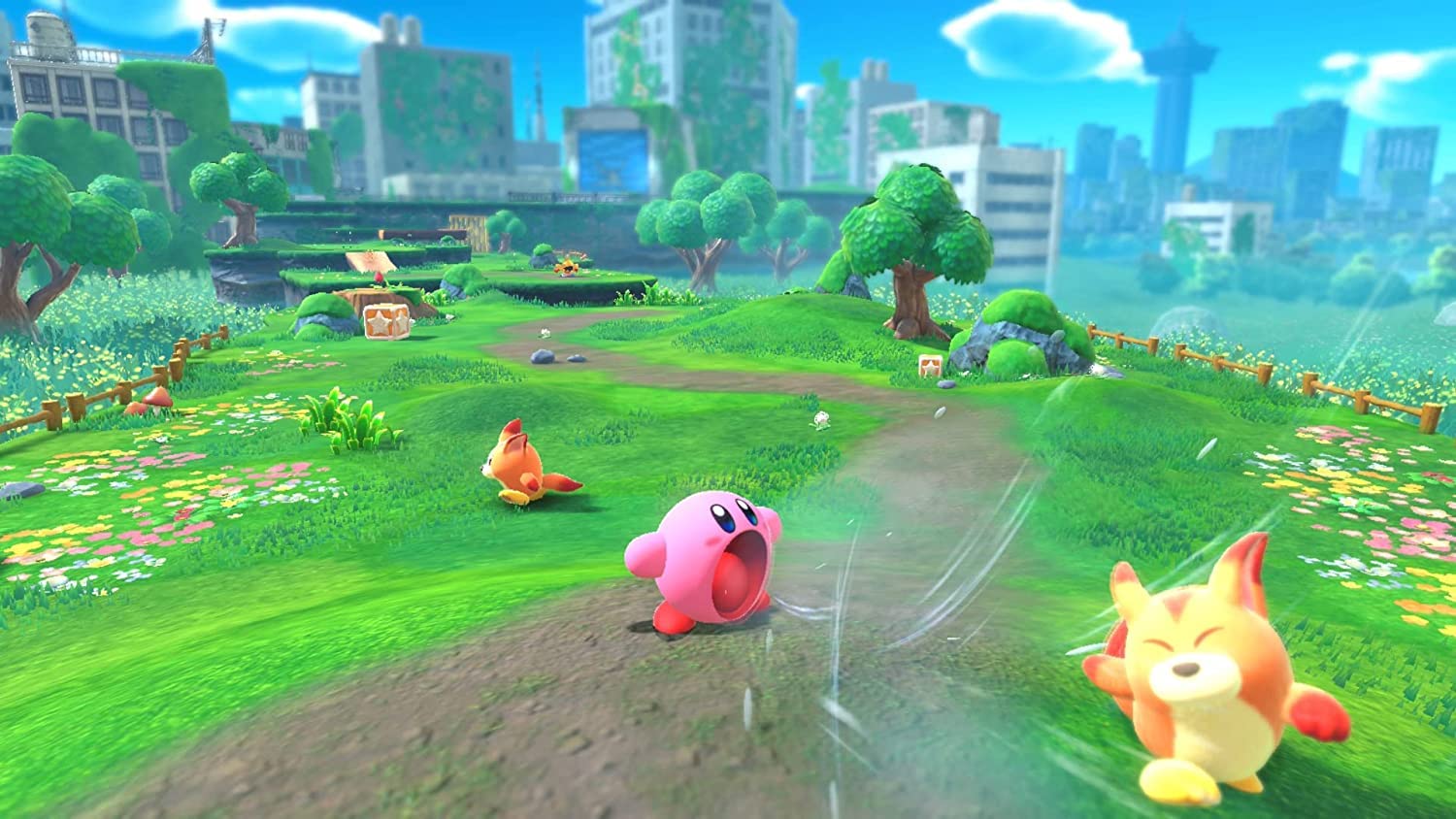 So to see if the overall supply of those kind of titles has kept up, we decided to go back through the past four years of NPD charts to see how many new releases were cracking the Top Ten and the Top 20 in the charts each month. We looked at both spans because there's a big sales difference between a game debuting at no. 1 and a game debuting at No. 20, and figured this year might see a higher concentration of titles in the back half of the chart if it indeed had been a weak year for new releases.
The hits of 2022
Let's start by looking at the Top Ten and Top 20 totals from the first ten months of 2022, as the NPD won't have November's sales figures out for a while yet.
STAT | 31 – The cumulative number of 2022 new releases to land an NPD Top Ten chart position through October.
STAT | 42 – The cumulative number of 2022 new releases to land an NPD Top 20 chart position through October.
It's interesting that doubling the number of chart spots only resulted in another 11 new releases added to the pool. This is something we actually saw replicated in every year. Generally speaking, it is far more likely for new games to land in the Top Ten than in the 11-20 spots. In the 58 months of NPD data since January of 2018, there have only been two months where the 11-20 span saw more new releases than the Top Ten. There are a few possible explanations, but the industry is still very much "Go big or go home" when it comes to new releases.
Still, 42 new releases in the Top 20? An average of more than four per month? That sounds a little high for a "down year," right? Just in case you're like me and it doesn't feel like we've seen that many big games come out this year, let's go ahead and list all 42 of those Top Ten new releases. If it looks ugly and breaks the formatting of the site in any way, well, consider that me making a point.
Pokémon Legends: Arceus
Rainbow Six Extraction
Elden Ring
Horizon Forbidden West
Dying Light 2: Stay Human
Total War: Warhammer 3
Gran Turismo 7
Kirby and the Forgotten Land
MLB: The Show 22
WWE 2K22
Stranger of Paradise: Final Fantasy Origin
Tiny Tina's Wonderlands
Ghostwire: Tokyo
Triangle Strategy
Lego Star Wars: The Skywalker Saga
Nintendo Switch Sports
Evil Dead: The Game
Mario Strikers Battle League
F1 22
Fire Emblem Warriors: Three Hopes
Sonic Origins
The Quarry
Multiversus
Xenoblade Chronicles 3
Digimon Survive
Madden NFL 23
Saints Row
Soul Hackers 2
FIFA 23
NBA 2K23
Splatoon 3
The Last of Us Part 1
Teenage Mutant Ninja Turtles: The Cowabunga Collection
Jojo's Bizarre Adventure: All Star Battle R
Call of Duty: Modern Warfare 2
Gotham Knights
NHL 23
Mario + Rabbids: Sparks of Hope
Bayonetta 3
Star Ocean: The Divine Force
Dragon Ball: The Breakers
PGA Tour 2K23
How does that compare to prior years?
If this year has had so many hits, just imagine what the total must have been for 2021, when monthly NPD sales figure days were all sunshine and roses, the industry was breaking records, and every publicly traded game company was considering acquiring the deity of their choice!
STAT | 31 - The cumulative number of 2021 new releases to land an NPD Top Ten chart position through October 2021.
STAT | 36 – The cumulative number of 2021 new releases to land an NPD Top 20 chart position through October 2021.
Wow. The 2022 release slate gets a lot of flack, but it's keeping pace with last year pretty well, and would seem to have a significantly deeper release schedule of supporting hits.
So how about we compare the numbers to 2020?
STAT | 23 - The cumulative number of 2020 new releases to land an NPD Top Ten chart position through October 2020.
STAT | 33 - The cumulative number of 2020 new releases to land an NPD Top 20 chart position through October 2020.
This maybe should have been expected. The pandemic threw a wrench in everybody's plans and delays were rampant, even if the games that did launch – like Animal Crossing: New Horizons, Final Fantasy 7 Remake, Spider-Man: Miles Morales, The Last of Us Part 2, and Assassin's Creed Valhalla – were frequently of the get-hyped mega-hit varietal that this year seems to lack.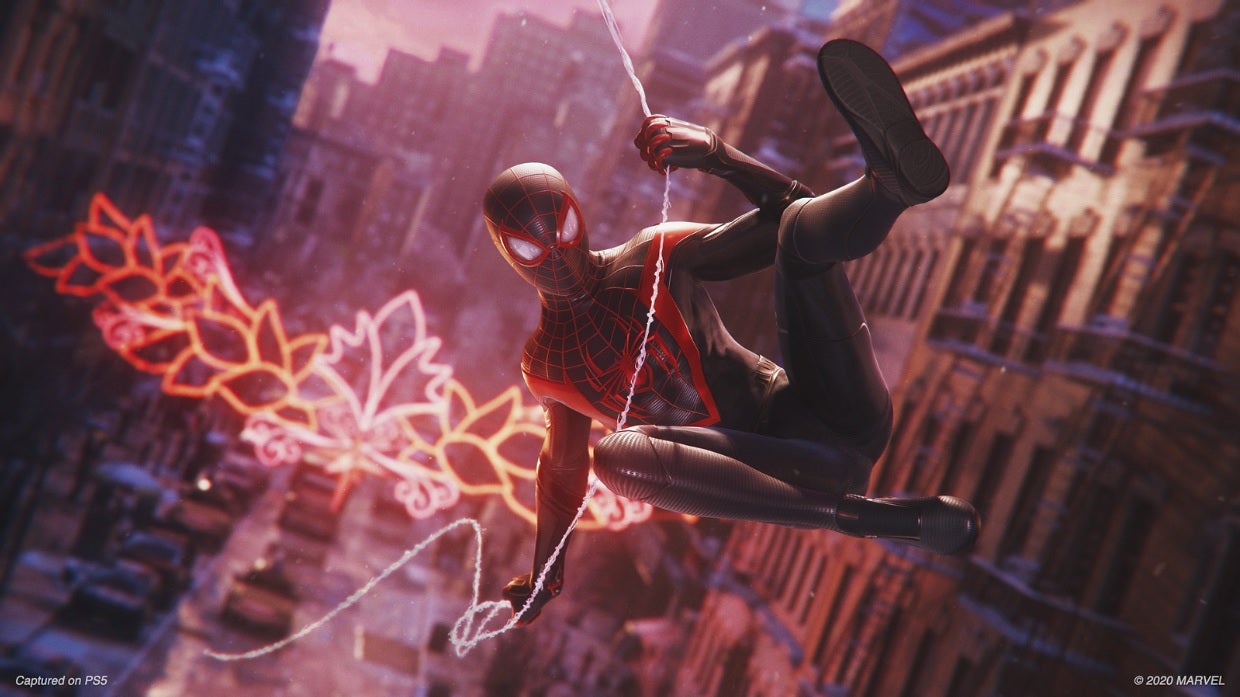 Still, it's not like pandemic-related delays are over now, and this year's batch of games has had to spend a lot more of their development cycle in the remote working new normal.
But what about 2019? How does 2022's release slate compare against one from a "normal" year when remote work was frowned upon unless it was coming from a country with a lower cost of living and salaries to match?
STAT | 37 - The cumulative number of 2019 new releases to land an NPD Top Ten chart position through October 2019.
STAT | 43 - The cumulative number of 2019 new releases to land an NPD Top 20 chart position through October 2019.
Ok, that's significantly more big games at the highest end of the chart, even if the Top 20 total is all but equal with this year. But was 2019 an outlier among non-pandemic years?
We actually went back and tallied the numbers for 2018, 2017, and 2016 as well, and included them in the graph below. The NPD only expanded its monthly chart from ten games to 20 partway through 2017, so we've only got the Top Ten numbers for 2016 and 2017.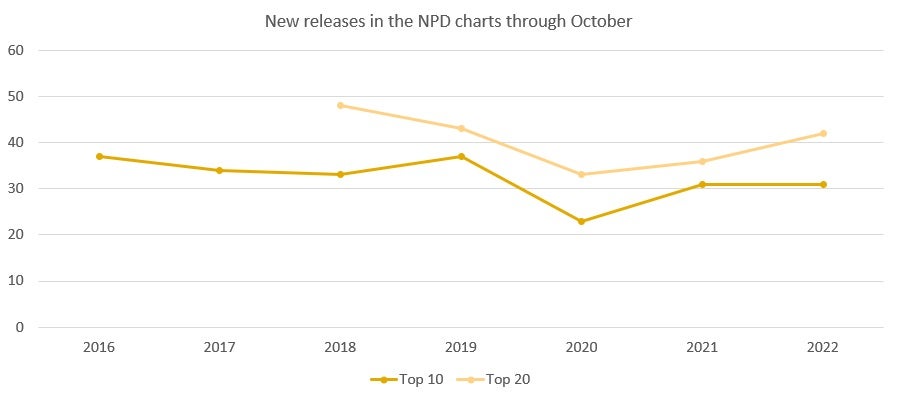 If you're wondering how including the November and December numbers would change things, the answer is "not a whole lot." November is always an above-average month for new releases, and December is the opposite. Combined, the two months add anywhere from five titles to the Top Ten tally (2016, 2017, and 2021) to seven (2020's bumper crop boosted by two next-gen consoles, Ubisoft's open-world blitz, and the December delay for Cyberpunk 2077).
With God of War Ragnarök, Pokémon Scarlet/Violet, Midnight Suns, Callisto Protocol, Sonic Frontiers, and Final Fantasy 7 Crisis Core Reunion to go, 2022 could end up in that five-to-seven range as well, although it would seem to be hurt by the NPD's more recent determination that paired Pokémon games share a single slot on the charts, whereas for Pokémon Let's Go Pikachu and Evee, and Pokémon Sword and Shield, they could claim multiple spots.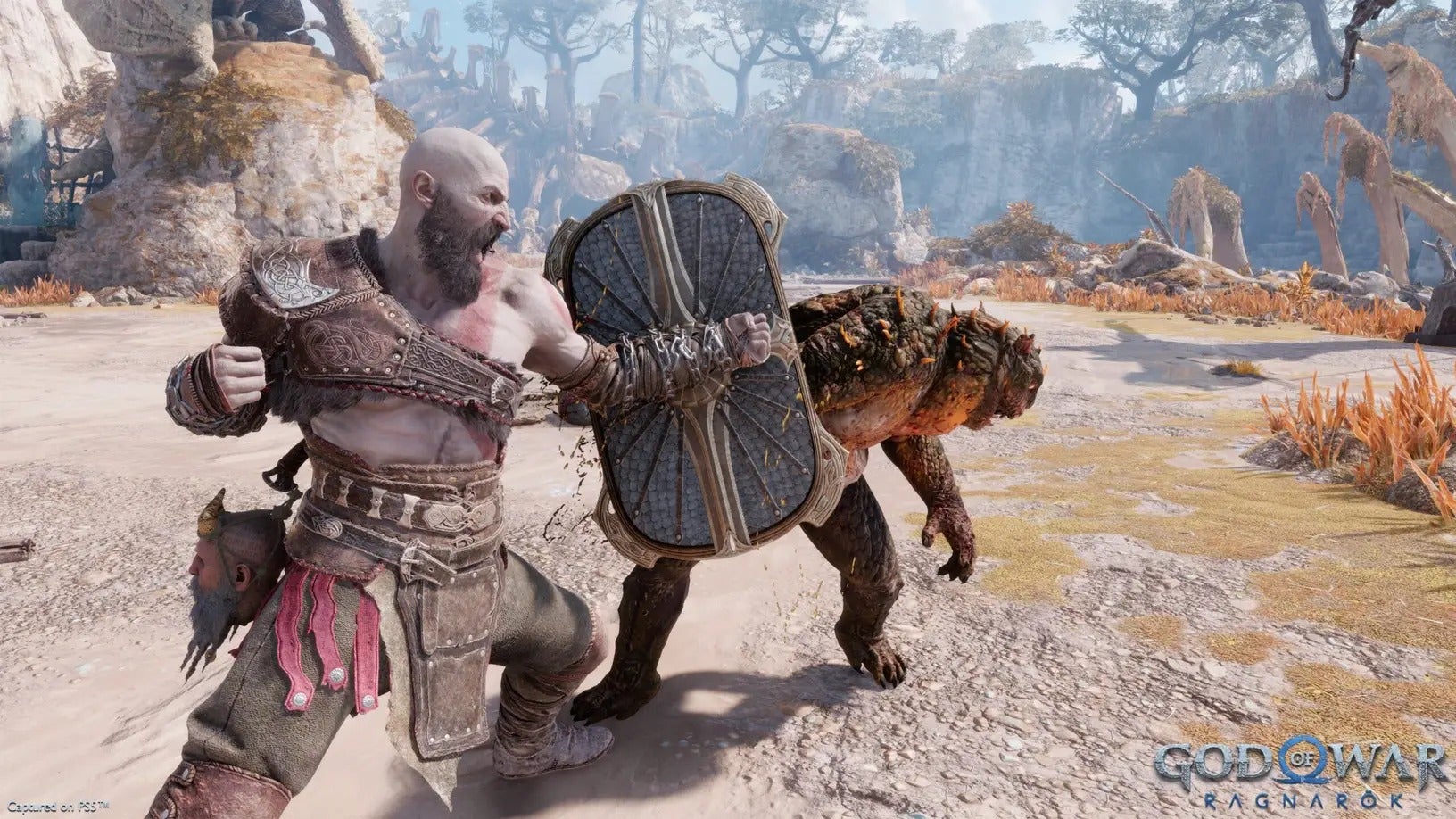 What's the point again?
My own takeaway from this exercise is that this year's line-up of new releases hasn't gotten enough credit. Sure, the industry isn't putting out hit games at its pre-pandemic pace, but it's not far off the mark, and 2022 will finish well above 2021 and 2020 when it comes to new releases in the Top 20.
Relative to the rest of the games on offer (which is the thing this exercise can most solidly demonstrate for us), 2022's new games have been roughly as compelling to consumers as those of years past. That sales figures are still down suggests to me that this is just the rising tide that lifted all boats a couple years ago starting to recede, and perhaps the global recession hastening that, er… recession.
So the bad news is that sales are down and there's realistically not a lot the industry was going to be able to do about this. Even if all of the delayed games made it out this year and the industry eked out a little more growth, that would just be robbing next year's Peter to pay this year's Paul. The comedown was always going to happen.
The good news is that this is in all likelihood a temporary slide as we find a new normal, and it appears that developers are already well on their way to adapting to pandemic-era development and producing desirable new games at nearly the same rate they used to.
The rest of the week in business
QUOTE | "Luke W. was here" – A message carved into a tree in Marvel's Midnight Suns. Luke Wiltshire was a fan with terminal cancer whose last wishes included playing the game. 2K and Firaxis worked with Solving Kids' Cancer to ensure Luke had a chance to play though the first act of the game just weeks before his death.
STAT | Ten years – The reported length of the Call of Duty deal Microsoft will offer Sony as a concession it hopes will convince EU regulators to approve its acquisition of Activision Blizzard.
QUOTE | "Going towards PC and console will also allow us to be exposed to more than just one business model." – Gameloft general manager and CFO Alexandre de Rochefort speaks to us about Disney Dreamlight Valley and the mobile publisher's increasing push into the console and PC space.
QUOTE | "What we are good at is mobile and our in-house studios are good at generating [great] mobile games. What we want to explore more is to have more partner studios. They have good AAA and AA [experience] and a good production capability. If we can integrate and inspire each other together, I think that's the future." – Tencent global games CEO Michelle Liu says the Honor of Kings creator is likewise ramping up its console and PC efforts.
STAT | Almost 300 – The number of Brazilian and Argentinian employees reportedly laid off at Wildlife Studios as part of a plan for the company to focus solely on its mobile gaming efforts.
STAT | 15% decline – The year-over-year drop in UK physical game sales during the Black Friday week, according to GfK. Last year's Black Friday sales were themselves down 10% from 2020 numbers.
STAT | About $1,595 per month – The starting salary for recently posted job openings at Tokyo-based From Software.
STAT | About $1,477 per month – The average rent for a single bed apartment in Tokyo, which might explain why some From Software developers are unhappy with their compensation.
QUOTE | "It's simple, I think nobody knows anything about video games, policy makers don't really know the sector." - Member of the European Parliament Laurence Farreng explains why the EU is only starting to take interest in gaming with a resolution to bolster investment in the industry earlier this month.
QUOTE | "Every buyer has their own magic stew of bullshit they want to put in there, and it can be shocking." – Beamdog founder Trent Oster said selling a studio is a complicated process, and going through the terms companies insist upon was like looking back at bad break-up notes of every relationship they've ever had and finding out all the ways they've been burned in the past.
QUOTE | "People need a label right now so they can understand that the game is different. It's non-violent. But the label may disappear in a few years because it will become normal for everyone to play those types of games." – The Spirit and the Mouse developer Lucie Lescuyer is one of many creators who shared their thoughts in our overview of the "cozy game" market, from what the term actually means to what needs it's filling for players.
QUOTE | "We have our differences on many things, but the member for Clark has been an absolute strident champion in his desire to clean up the gambling industry — as have I. We stand shoulder to shoulder in this place to put big tech and the big gambling companies on notice that he and I, and anyone who wants to join us, will fight shoulder to shoulder to protect Australians who have become vulnerable to gambling." – In supporting independent Australian MP Andrew Wilkie's new loot box legislation, Liberal National Party of Queensland MP Andrew Wallace makes it clear this is a subject that can draw support across party lines.
QUOTE | "The Employer's Request for Review of the Regional Director's Decision and Direction of Election is denied as it raises no substantial issues warranting review." – The National Labor Relations Board rejects Activision Blizzard's appeal that a QA team shouldn't get to vote on unionization without the rest of the studio being involved.
The NLRB had already ruled on this argument twice before, and the third time was not the charm for Activision Blizzard. (Unless the publisher's only goal was just to drag things out unnecessarily and make the unionization process as painful and unattractive for employees to go through as possible, but gee whiz, that almost sounds more like the actions of an employer who does not actually respect their employees' right to collective bargaining.)