Luke was here: A remarkable moment of kindness during the making of Marvel's Midnight Suns
How Marvel, 2K Games and Firaxis made a dying man's wish come true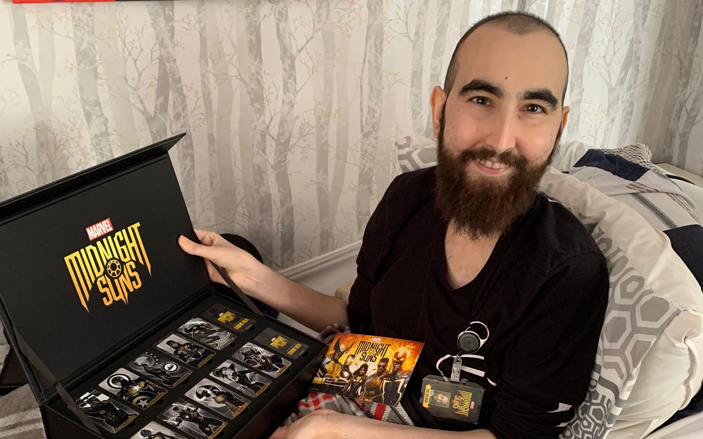 There's a tree in Marvel's Midnight Suns with an engraving on it. It simply reads: Luke Was Here.
The Luke in question is UK video game fan Luke Wiltshire. He was diagnosed with neuroblastoma -- a rare and brutal cancer -- when he was just 14. Over the nine years of treatment, and the immobility it brought, Luke had found solace in video games and Marvel. He could do things in a game he simply couldn't manage in the real world.
Last year, Luke was told the devastating news that there were no curative options remaining. He wasn't going to get better and would now receive end-of-life care. He relayed to his family a few final wishes, a bucket list, that consisted of three things: He wanted a puppy for his mum to look after once he'd gone, he wanted to have a hog roast... and he wanted to play Marvel's Midnight Suns.
"It is not an overstatement to say that having been part of this experience has truly changed me"

Gail Jackson, Solving Kids' Cancer
The first two were easily achieved. But Marvel's Midnight Suns was more than a year way from release, and made by a games developer hundreds of miles away in Baltimore, Maryland.
Enter Solving Kids' Cancer. The charity had been supporting Luke and his family throughout his journey. Luke's sister, Claire, got in touch to see if they could do something about this game. Claire knew that Luke wouldn't be around to see the game come out.
The charity's CEO Gail Jackson wasn't sure where to go, so put a post about Luke on LinkedIn.
"I was amazed by the response," said Jackson.
"People reshared it, shared it in their networks, I started getting messages, I got a message from Disney and different gaming companies. After a couple of weeks, an email dropped into my inbox from some company called 2K, which I had never heard of. They had seen my post and wanted to know how they could help."
Phone calls were being made between senior games bosses, from all sorts of different companies, trying to find the right people for Solving Kids' Cancer to speak to. In the end, it was 2K's social team that saw the tweet and began the process of making this happen.
There was no Midnight Suns build at the time. The game was still a long way from completion. With very little time left, Firaxis, 2K and Marvel got together and worked through the night to get a build ready for Luke to play. It was a feat achieved in just 24-hours.
2K's social media manager at the time, Asim Tanvir, volunteered to courier the game to Luke's house. When Tanvir introduced himself and explained what was on the gaming laptop in his hand, Luke burst into tears.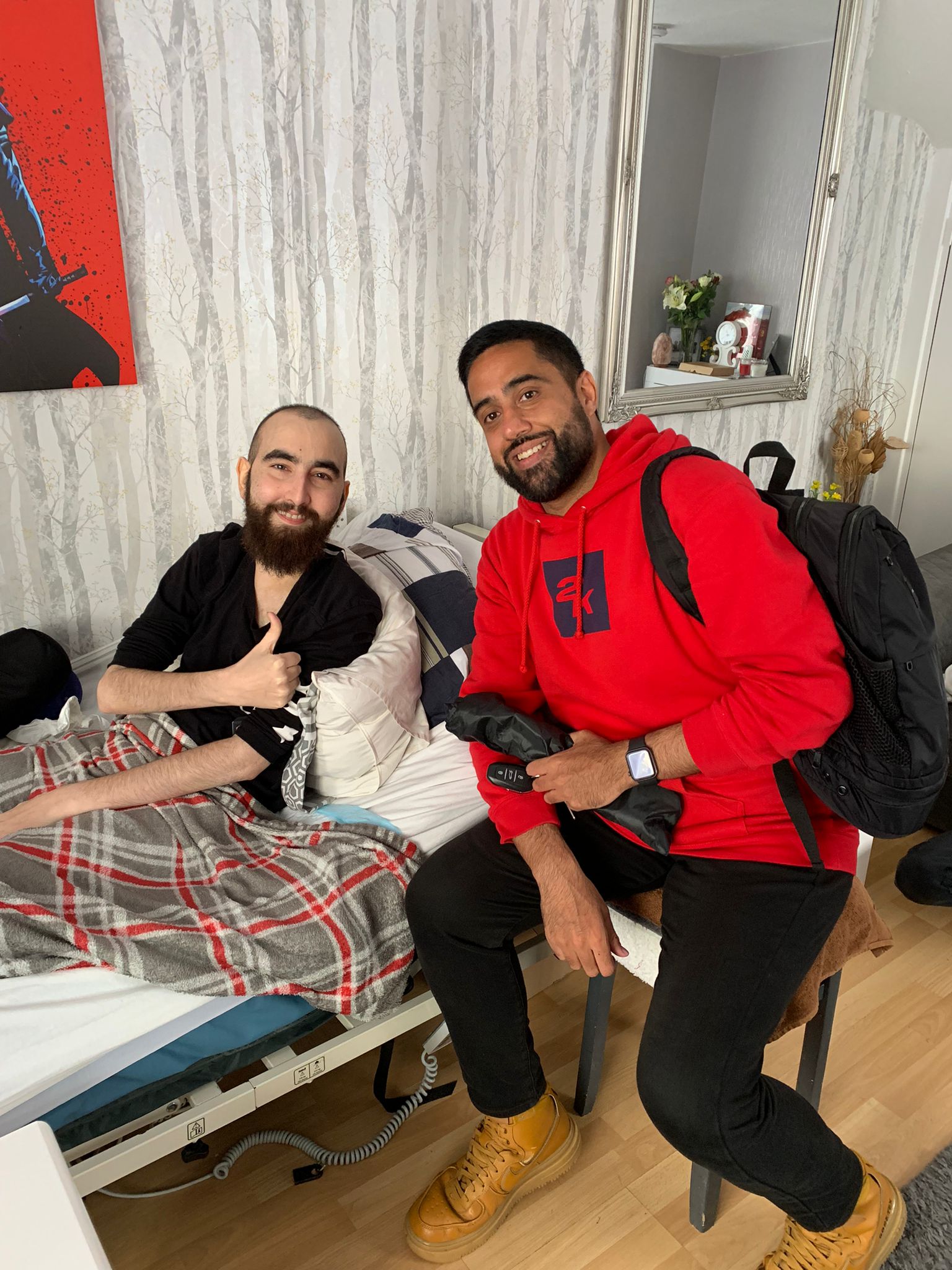 Luke was named game design consultant -- you'll see his name in the credits -- and got the chance to play and evaluate Marvel's Midnight Sun's first act.
That wasn't all, despite the time difference, developers from 2K and Firaxis, plus Marvel Games creative director Bill Rosemann, jumped on a video call to share stories with Luke.
"It was an exceptionally special and moving moment on the day," Jackson remembers. "Luke was able to share with Bill his own Marvel-style comic designs."
Luke was then told about the engraved tree in the grounds of the Abbey in Midnight Suns. Luke said that he had been "forever immortalised in Marvel."
Jackson wrote: "2K, Firaxis and Marvel did all of this not for publicity, nor for any credit, or any personal gain. Their focus was about Luke, and him only. They did this purely from the purity of heart that drives the very best of humanity. They put all workloads and personal plans aside and worked solidly over that period to achieve what should have been unachievable, on behalf of a complete stranger.
"It is not an overstatement to say that having been part of this experience has truly changed me. Being witness to the very best kind of people, bringing absolute joy, recognition, and validation to someone who has felt so invisible for most of his life has been truly awe inspiring."
Luke died on November 12th, 2021, just a few weeks later. You can watch his story above in a video created by game developer Sumo -- it is up for an award at the Charity Film Awards (you can vote for it here).
Luke's legacy has left a significant imprint on Solving Kids' Cancer. It introduced the charity to the games industry, which in turn resulted in more supporters for what they do. And there is even a fund in Luke's name, The Big Love Fund, which aims to help more children and young people like Luke.
Luke really was here.