Halo art director joins Oculus VR
Update: And now Google's Adrian Wong is on board too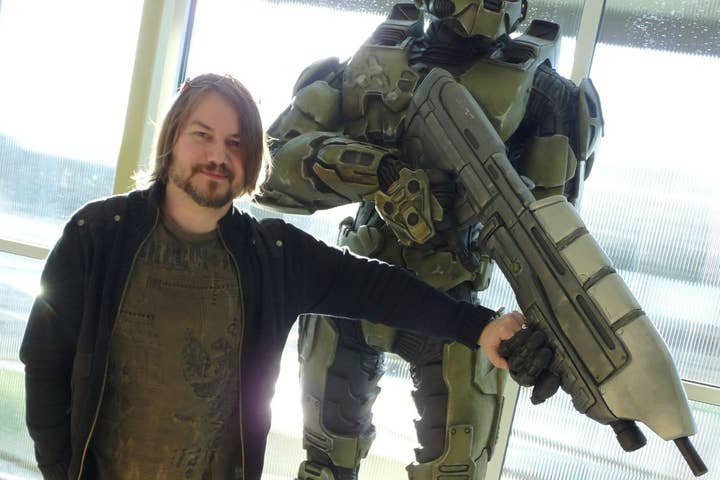 Update
Adrian Wong is the latest recruit to Oculus VR's army, bringing with him experience of working with Google's most cutting-edge product, Google Glass.
Join us in welcoming Adrian Wong (@almostsquare), formerly of Google [x], to the Oculus team!

— Meta Quest (@MetaQuestVR) May 15, 2014
Wong has been quiet about the move except for a post on Facebook.
"Surprise! Today is my last day at Google. Three rollercoaster years with Google[x] and Glass. What amazing memories. Now, time for the next great adventure!"
Original story
Kenneth Scott, the art director on Halo 4, has swapped 343 Industries for the same role at Oculus VR where he'll concentrate on first party content for the popular virtual reality headset.
Welcome Kenneth Scott (@superactionfunb), Oculus Art Director, formerly of 343 and id Software. Ken is building our 1st-party content team!

— Meta Quest (@MetaQuestVR) May 13, 2014
Scott previously spent six years with 343 Industries and prior to that 10 with id Software.

If you're thinking that everyone in the industry has now quit their jobs to work on Oculus Rift, you're not far off the mark. Valve VR veterans Atman Binstock and Michael Abrash, Aaron Nicholls and id Software's John Carmack and Matt Hooper are just a handful of those that have joined the company in the last year.

The first Oculus Rift headset is yet to be released on the consumer market, but the company has already sold over 85,000 dev kits.