Google wants to help Stadia partners "create their own success" (and Stadia's in the process)
We speak to the internet giant about the new incentives for developers to grow the cloud gaming service on its behalf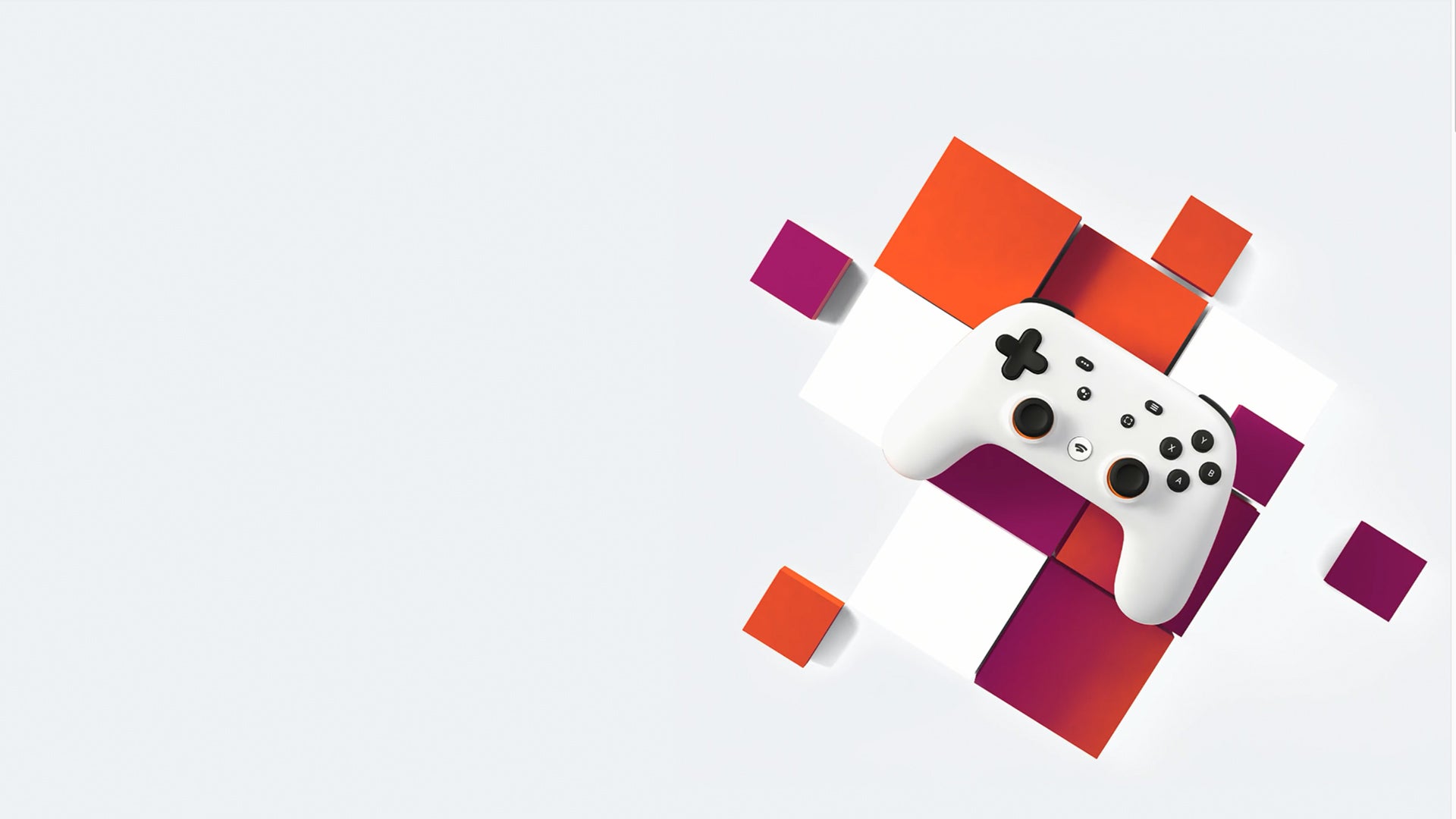 The very mention of Stadia, Google's cloud gaming service, is processed by many -- industry professionals and consumers alike -- through a lens of cynicism.
While the initial promises made at its reveal during GDC 2019 certainly captured the imagination, a rough launch, its odd business model -- a mix of subscription and individual purchases for titles that only exist in the cloud -- and the closure of its internal development studio before it had even produced a single title have not won the hearts of millions.
To be fair, industry veteran and Stadia boss Phil Harrison told us in 2019 that the "whole world isn't going to shift to a new model overnight." But two years on, it's hard to see Stadia as part of the "inevitable and one-way" shift towards cloud gaming that he suggested in the same interview. Indeed, any article or conversation about Stadia prompts its harshest critics to suggest the only thing that will be inevitable and one-way is Google's decision to shut down the cloud gaming service altogether.
Google remains determined to at least attempt to prove these naysayers wrong. Earlier this year, the company told us Stadia was "alive and well" and that sentiment was repeated in our most recent email interview, this time with answers attributed to Stadia's business development head Careen Yapp and product manager Alan Joyce.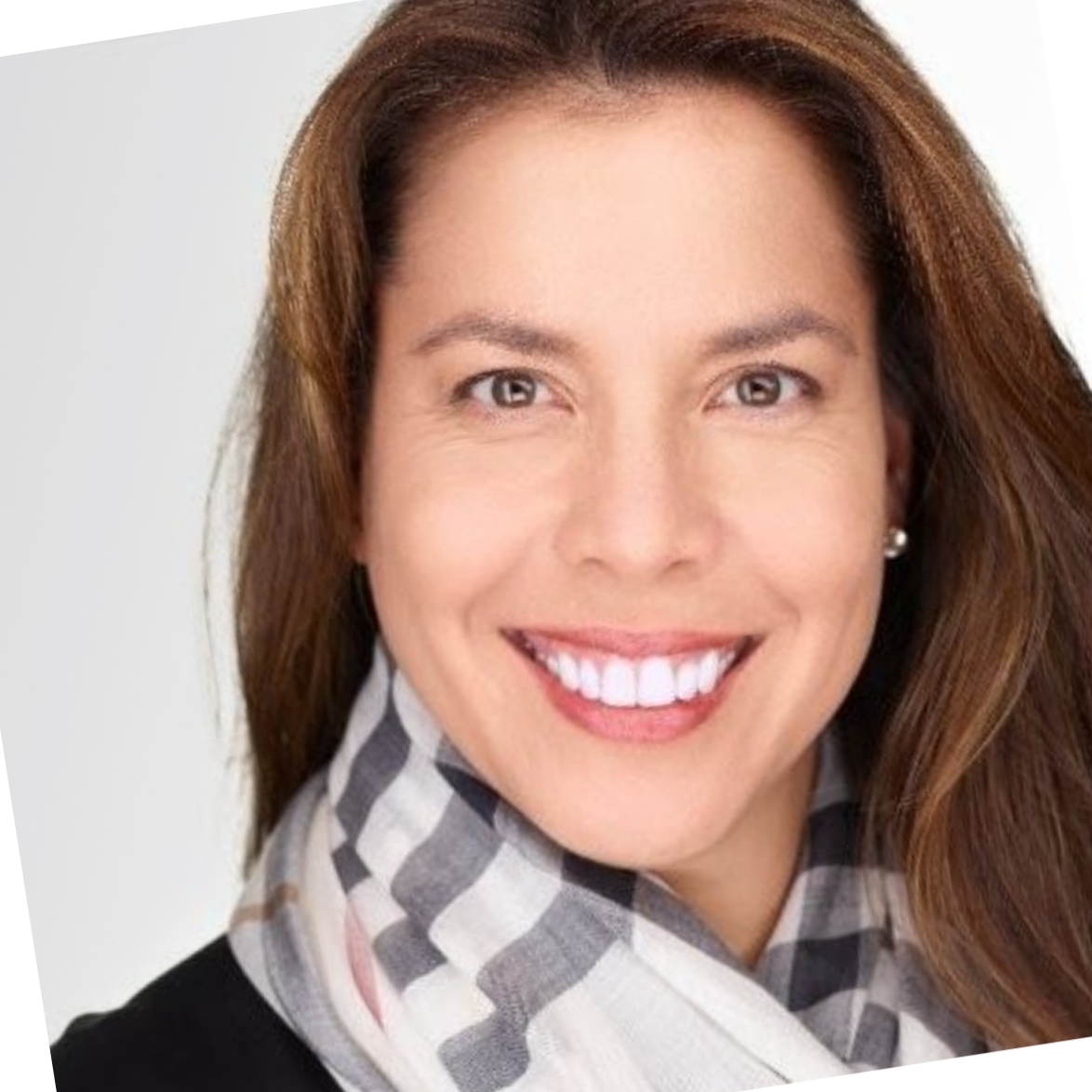 "As we explained in February, we're still focused on creating the best possible platform for gamers and technology for our partners, bringing these experiences to life for people everywhere," said Yapp.
"Having games streamed to any screen is the future of this industry, and we'll continue to invest in Stadia and its underlying platform to provide the best cloud gaming experience for our partners and the gaming community.
"We're confident that the features and incentives revealed [this week] that we're continuing to invest in help make it easier for developers to bring their games to Stadia and successfully reach new players."
Perhaps the most notable of these incentives is the 70% share of all monthly Stadia Pro revenue, giving the bulk of the money raising by the subscription to the developers with titles in the Pro collection. The paid subscription has been positioned almost as a 'starter pack' by Google, giving all users a one-month free trial to sample the technology before making individual purchases or paying to retain access to the Pro selection.
Revenue share has been a hot topic in the games industry for several years now, with companies like Epic pushing for a new standard of 88/12 in the developer's favour and even taking legal action -- including against Google -- in an attempt to disrupt the industry standard of 70/30.
When asked why Google opted for 70% given the ongoing debate about revenue shares, Yapp only says that the share of Pro fees would be "a new source of revenue in addition to the standard split for game sales that all partners receive" and "raises the potential revenue that Pro partners can generate on Stadia."
"If we based [revenue share] on the amount of time played, then narrative-focused RPGs might see drastically more revenue than pick-up-and-play genres like Roguelikes"

Alan Joyce, Google
We also asked about the new 85/15 split for individual game sales -- a financial incentive for developers that kicks in on October 1, 2021 and will run until 2023 or until a title's sales reaches $3 million. After this, Yapp says the revenue share will "revert back to the previous split," although does not share what that is.
The new 70% share for Pro kicks in much earlier -- by the end of this month, in fact, which Yapp tells us "coincides with when the feature is functionally complete" and Google is able to better track the behaviour of its Pro subscribers. That tracking is essential, as the 70% share of revenue will be divvied up between developers based on 'session days.' If a Pro subscriber plays your game every day for five days, that counts as five session days. Even if they play more than once on any of those days, it still counts as five.
Joyce says the new monthly share will "help sustain and reward Stadia Pro developers so that they can continue to create games for players on Stadia," adding that the 'session days' metric "helps us keep things as fair as possible across different types of game genres."
"For example, if we had instead based it on the amount of time played, then narrative-focused RPGs might see drastically more revenue than pick-up-and-play genres like Roguelikes," he says.
"The focus on 'session days played' [also] helps partners share more of the benefit that Click To Play technology on Stadia provides, allowing them to use email, social media, or other CRM mechanics to drive more session days and increase their potential revenue."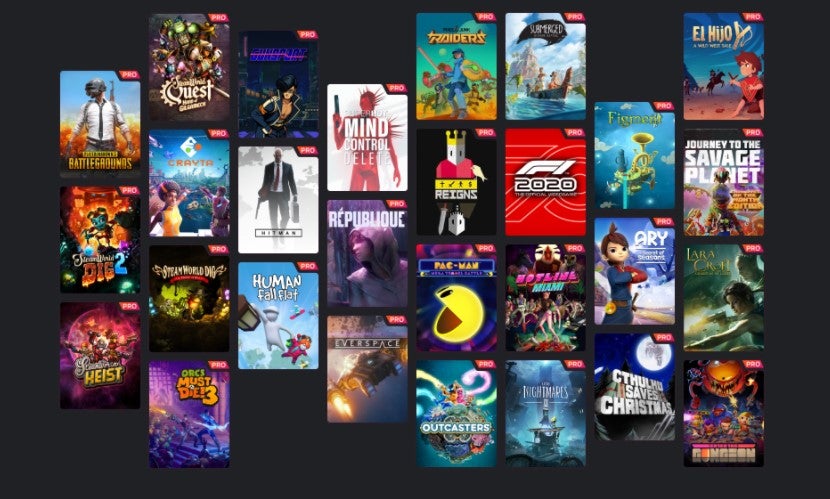 Click To Play is one of the many features first promised back in 2019 -- but not available until April 2020 -- and was pitched as a way to get people from learning about a game to playing it within a matter of seconds. If players watch a trailer or see a promotional tweet, clicking on the associated link would instantly launch Stadia in their browser.
"Having games streamed to any screen is the future of this industry, and we'll continue to invest in Stadia to provide the best cloud gaming experience"

Careen Yapp, Google
As Joyce explains it, the destination of these links depends on the player's previous experience with Stadia. If they're completely new to the service, they're prompted to create an account. If it's for a game they haven't purchased or claimed through Pro, it takes them to the store page. If it's a game they own, the title boots up and they begin playing in the browser.
The aim is to "get players into games with less friction," says Joyce, but it's also clear that Google is using these links to get developers to drive more players towards signing up for the service. If that weren't obvious from Joyce's suggestion of developers using the links to "drive more session days" -- which sounds akin to the divisive use of push notifications in mobile -- then the new affiliate marketing program should underline this point.
Under this new program, developers signed up to Stadia Pro use Click To Play links to entice new players to sign up for an account and a free trial month of Stadia Pro. For each of these that eventually signs up to the full subscription, developers will receive a whole $10 -- essentially that user's first monthly fee.
Again, Joyce says this is "an incentive for partners" to use Click To Play links to create new Stadia users.
He adds: "When the Affiliate Marketing Program launches in the first half of 2022, it will make it easier for all Stadia partners to create their own success. No other platform has a program like this, and it's uniquely possible through Stadia's Click to Play links that send players straight to our partners' games. Partners get their reward per converted paid Pro player, so they can share in the value of their own promotion."
Of course, it doesn't hurt that developers creating their own success are also contributing to the success of Stadia, bringing in new users in a direct way that Google is perhaps unable to without first-party titles to promote.
It's also no surprise that two of the recently announced incentive schemes centre around Stadia Pro. Yapp describes the paid subscription as "an integral part of a player's introduction to Stadia as a platform" while Joyce adds it "continues to be a focus for us to reward and incentivise partners who build great experiences for players." Pro is also a much easier sell for new users.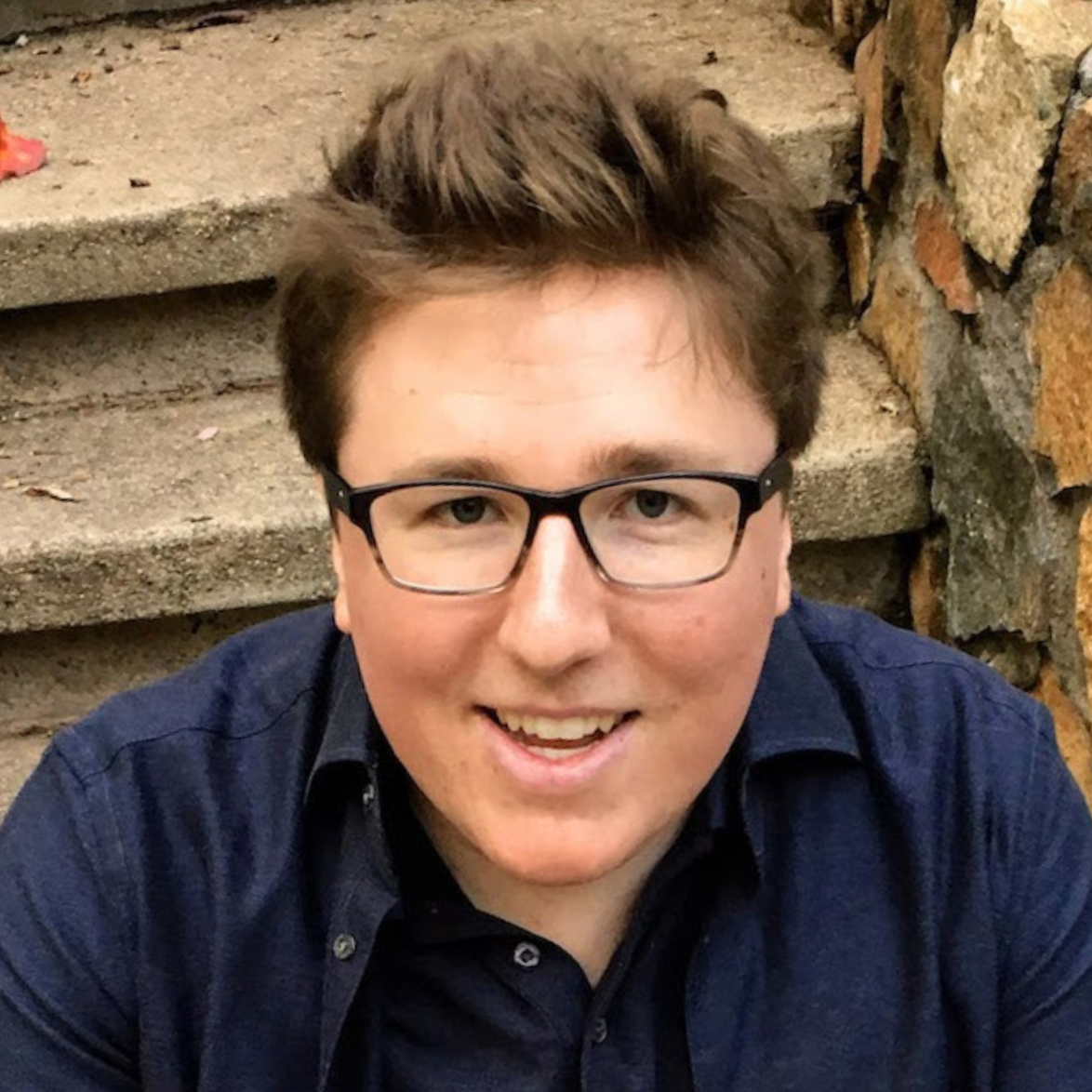 Streaming services in all other forms of entertainment have thrived around subscription. You don't buy albums on Spotify, nor do you purchase individual films or TV boxsets on Netflix -- these companies have established the expectation that a monthly fee grants you access to their entire catalogue as the norm for a cloud-driven world. This is a significant factor in why Stadia's decision to charge full price for individual games -- even if you can access them on multiple devices -- has raised many an eyebrow and prompted even more bitter tweets.
Microsoft and Sony are both following this model, with cloud gaming an added option for Xbox Game Pass and PlayStation Now, just one of the ways you can access the titles in each collection, for which subscribers pay a monthly fee. Microsoft has been particularly aggressive, recently revealing plans to bring the cloud element of Xbox Game Pass to even more devices by partnering with smart TVs and enabling it in browsers. This puts Xbox's service in direct competition with Stadia, but it's a development Yapp welcomes.
"It's great to see other platforms recognise the importance of opening up access to games across different types of devices," she says. "Stadia currently enables instant gameplay across hundreds of millions of devices around the world, and seeing other companies expand their list of supported devices is an affirmation that the industry is moving with us in the right direction, towards greater accessibility."
When Stadia was originally revealed in 2019, Google presented a vision of games that are only possible in the cloud. But so far the service is dominated by ports of console and PC games -- often older releases, although the likes of EA and Ubisoft are doing more day-and-date launches with big titles. Even so, without a first-party studio, it feels unlikely we'll see cloud-native games.
Yapp points to Stadia's Crowd Play and State Share functions as examples of experiences that are only possible with the cloud. Crowd Play allows streamers to invite users to instantly join their game session, while State Share enables players to save a particular game state and let other users instantly recreate that exact moment of their gameplay session -- and, wouldn't you know it, both of these are driven by those Click To Play links.
The continued promotion of these features, the new wave of incentives to get more developers onboard as Pro partners, and that 85/15 revenue share lasting until 2023 suggests that the perceived inevitable failure of Stadia might not be as imminent as some people think. Whether the incentives prove enough to entice more studios -- and by extension players -- to the service remains to be seen, but what is clear is Google is, for now, determined to see its ambitions for Stadia realised.
"Cloud gaming represents a shift to a new way to play, which adds to the available options that players are used to seeing," Yapp concludes. "As a result, if you look at the reception of our other competitors in the industry, you'll see that it's never been an easy pitch to sell to everyone -- change from the norm is always hard.
"That being the case, as we've shown at the Google for Games Developer Summit and since launch, we're invested in both the current success of Stadia and its future success in the coming years on behalf of our partners and our players."