Industry movers and shakers share 2018 highlights
God of War, Spider-Man, Red Dead and Epic Store among the year's biggest events for our expert panel
To say 2018 has been an eventful year is an understatement.
We've already celebrated our choices for People of the Year, distilled the year's biggest trends and events into our annual Year In Numbers infographic, and reflected on some of the most talked about topics -- from loot boxes and esports, to the viability of AAA single-player games and the ongoing challenges retail faces.
You can find all of our year-end coverage here.
Tomorrow, we'll be revealing the GamesIndustry.biz team's choices for Game of the Year, but today we'd like to give the (almost) final word on 2018 to the industry itself. We reached out to a range of iconic developers, prominent CEOs and other leading executives to find out their personal highlights of the year -- and here's what they had to say...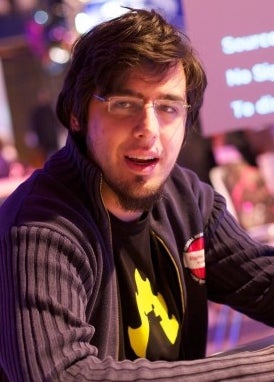 Rami Ismail, co-founder, Vlambeer
2018 was easily the most difficult year of my life, and one of the best of my career. I saw my mom's gaming career continue to grow through Persona 5, God of War, and Destiny 2. Almost every month of 2018 offered another indie gem for the books, ranging from the turn-based genius of Into The Breach or the treacherous beauty of Celeste, to the chaotic precision of Beat Saber or the inexplicable truth of The Return of Obra Dinn.
For the first time in years, my studio Vlambeer announced a new title (without a title), and globally game development seems on the rise faster than ever. I was invited for lunch with the King and Queen of the Netherlands for my achievements in the games industry? I don't know, that was a thing.
For the industry as a whole, 2018 seems to be a year of introspection and preparation. The industry had to grow up and learn about being less exploitative - both exploiting developers and gamers through issues as crunch and loot boxes. I believe we'll see a huge investment in emergent cloud/streaming technologies that might just change the face of gaming in the short-to-mid term. The increased efforts to unionise the US games industry and the increased pressure on platforms to compete for developers mindshare might be the best developments of 2018 - and the way the recent announcement of the Epic Games Store was received among many mid-tier developers emphasizes that.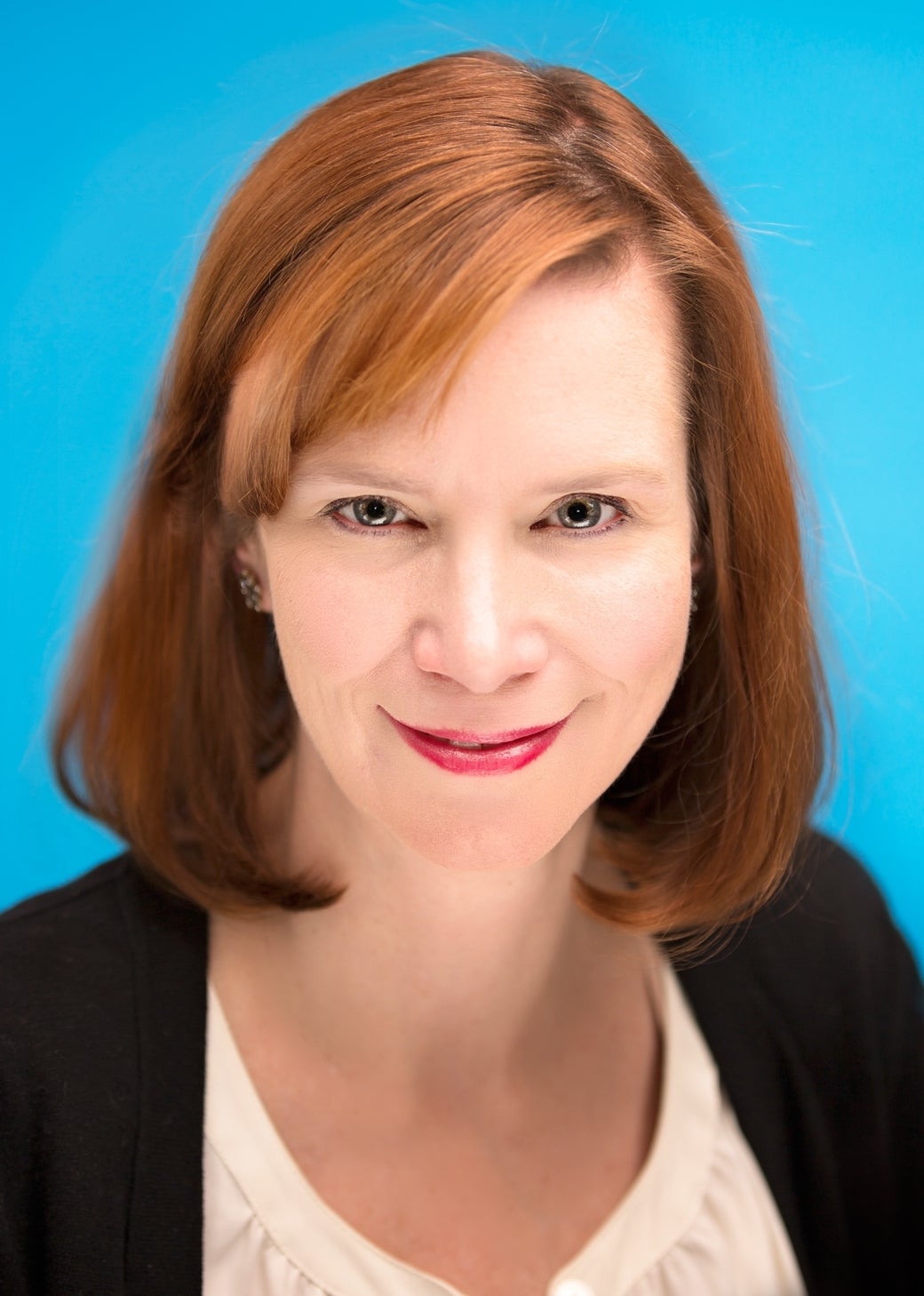 Jen MacLean, Director, IGDA
2018 kicked off with an incredible underdog win -- the Philadelphia Eagles triumphing over the New England Patriots in the Super Bowl -- and continued to showcase amazing stories of non-traditional heroes. We saw Kassandra as the most badass and intriguing Assassin yet, and the very best Marvel Cinematic Universe movie to date in Black Panther. I loved time to commune with nature in Stardew Valley on mobile devices, Overcooked 2 gave my family a new definition of "togetherness", and I was thrilled that the IGDA named its first international Chair of the Board of Directors, Vesa Raudasoja.
The most important highlight of 2018 -- and the one with the biggest potential repercussions -- is the move away from 30% as a fixed platform share for digital distribution. The advent of new distribution channels, like Kartridge and the Epic Games Store, and pricing is a tremendous boon for developers, and has the potential to improve our industry significantly.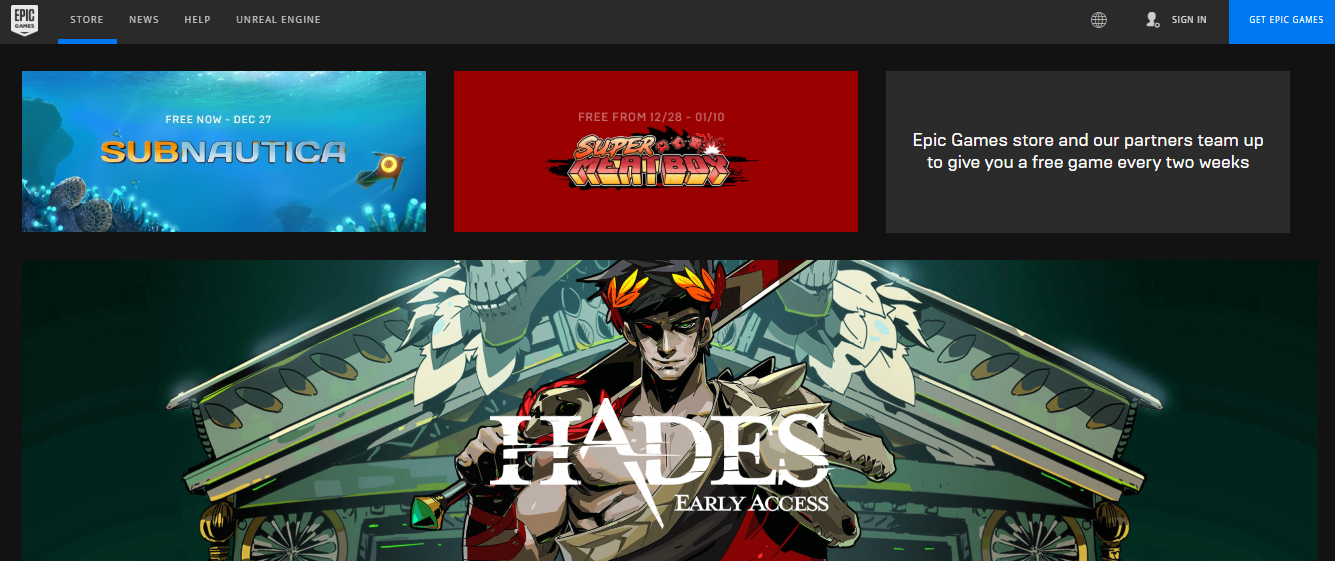 Veronique Lallier, general manager for Europe, Hi-Rez Studios
I'm proud of what our teams accomplished in a wild 2018: launching Paladins: Strike on mobile, taking Paladins to great success on multiple platforms and then adding Nintendo Switch to the mix, and a popular, star-aligning alpha for Realm Royale leading to a year-end Beta. Our game family veteran Smite evolved even more and will soon add its one-hundredth playable character. We also had our most successful Spring Fling event ever, raising over $100,000 for Make-A-Wish. All while creating an umbrella structure with new studios for each game and Skillshot Media to handle esports culminating at a stunning World Championships at Hi-Rez Expo.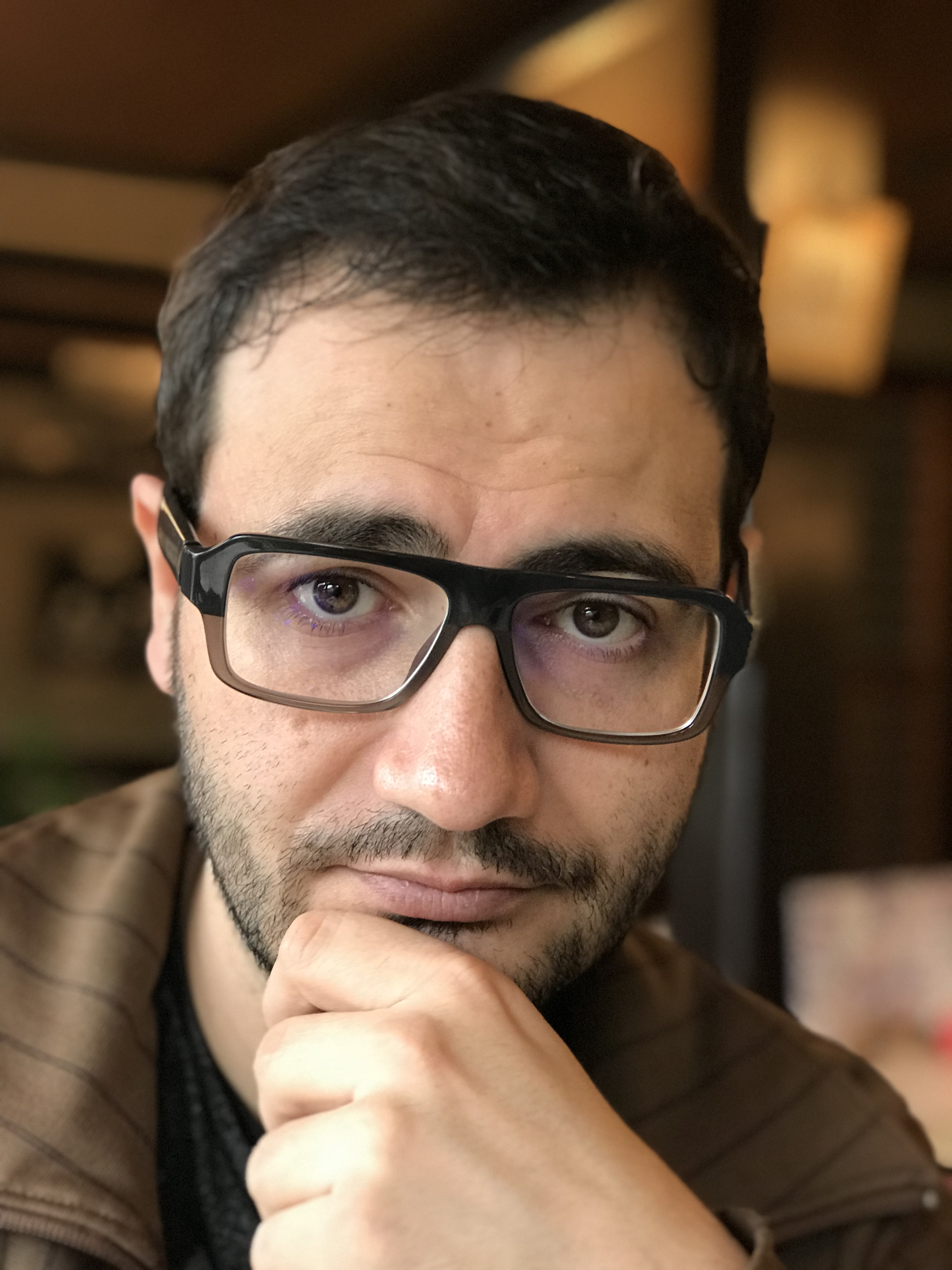 Raul Rubio, CEO, Tequila Works
2018 marked a shift in paradigm, an inflexion point more visible with the perspective of time. Microsoft acquired several US and UK studios. Mostly narrative-driven content creators of very particular gameplay experiences. This is huge declaration of what's to come.
Video games are its own medium and thus we shouldn't look our reflection in sports, movies, novels, comics or even board games... yet when we talk about how we see ourselves, we tend to use metaphors that elevate us to the glamour of classic Hollywood, the cultural enlighten of literature and the mainstream appeal of sports. Maybe it's time to put things in perspective and ask ourselves who we really are and what our role is in this new world. Not towards publishers, or retailers, or media, but an audience that it's not just a consumer anymore.
This year we felt the relevance of China in the global game: First, the impact of the Chinese government freezing the approval of new games in their market -- one of our games to be published by a major Chinese partner has been ready on the Launchpad, sitting there for months and more until "winter" is over -- and the abysmal difference in gaming philosophy and market priorities (see the announcement of Diablo Immortal).
The generational gap was highlighted thanks to Fortnite -- I recently spent a weekend with a producer friend and his little kids; when SpongeBob Squarepants didn't work to break the ice, a lengthy conversation about Fortnite did, driven by the inability of not being able to name your pet "as you do in Minecraft". The new test to show your (old) age is measured by how comfortable you feel playing Fortnite on your phone with virtual controls (seriously, kids who never grew up with physical buttons think Fortnite on mobile feels natural and that you are clunky because you are an old fart. They are right).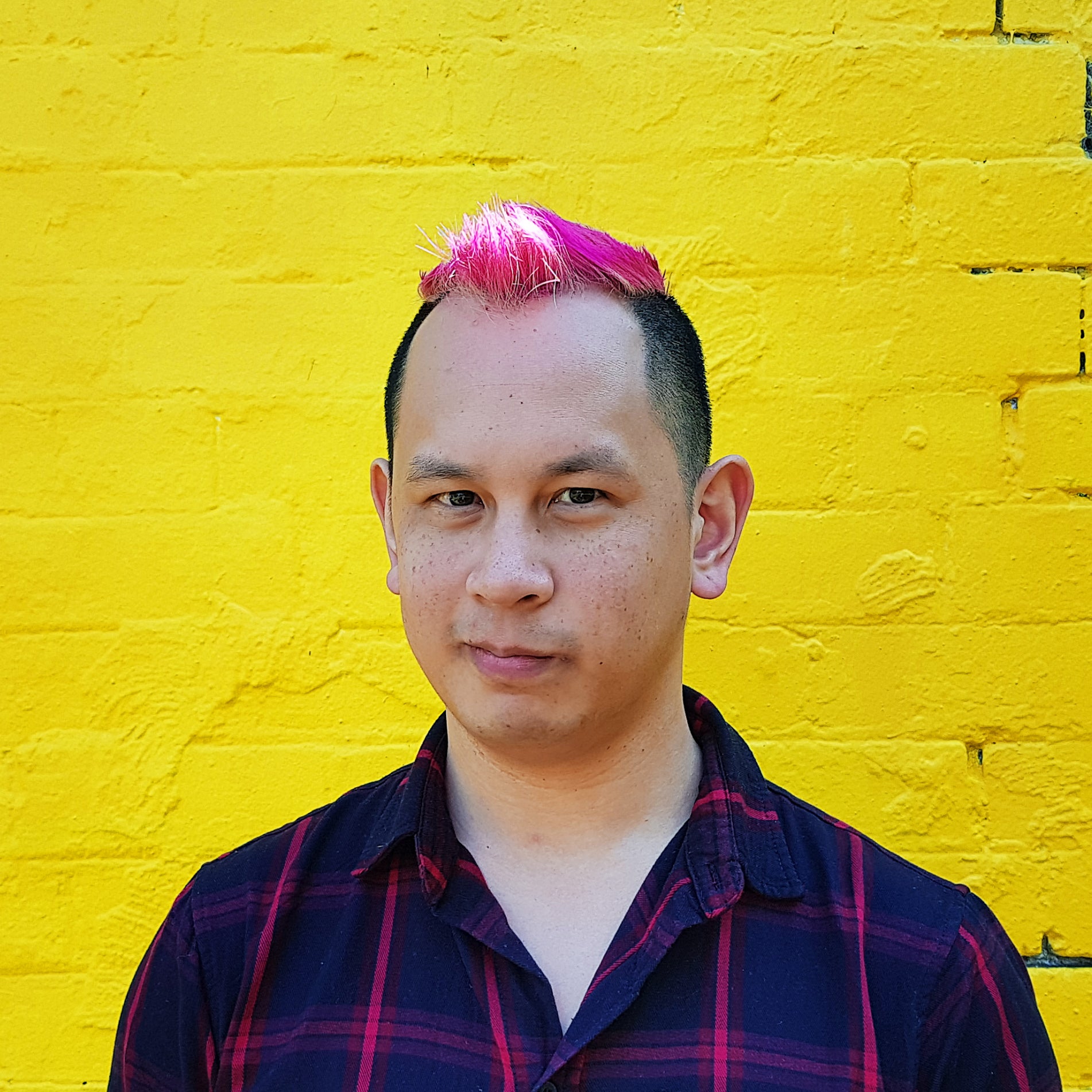 Ken Wong, founder and creative director, Mountains
My highlight of 2018 was getting my team to a healthy, happy place. Florence was an extremely difficult project and it pushed our new team to its limits. But I'm very proud of hard we worked after launch to improve our trust and our attitudes. Nothing makes me happier than hearing my teammates tell me they love coming in to work.
John Romero, game designer
Knowing that 2018 was going to be Doom's 25th anniversary gave me a perfect opportunity to continue dusting off the level design skills and create a brand-new free megawad, a new episode, that I could announce this month. A major highlight for me was being able to work with Buckethead to put together a killer soundtrack for this new fifth episode, and Buckethead did not hold back -- he created a huge nine minute-long guitar solo-infused song that comes close to the greatness that is Disintegration Mirrors, his most insane solo song ever. And he named the song, "Romero One Mind Any Weapon".
The other highlight for me was seeing the amazing trailer for Doom Eternal, and knowing it was an incredible remake of Doom 2 with even more incredible gameplay than 2016's reboot. I know there were other games that happened in 2018, but I focused on Doom this year.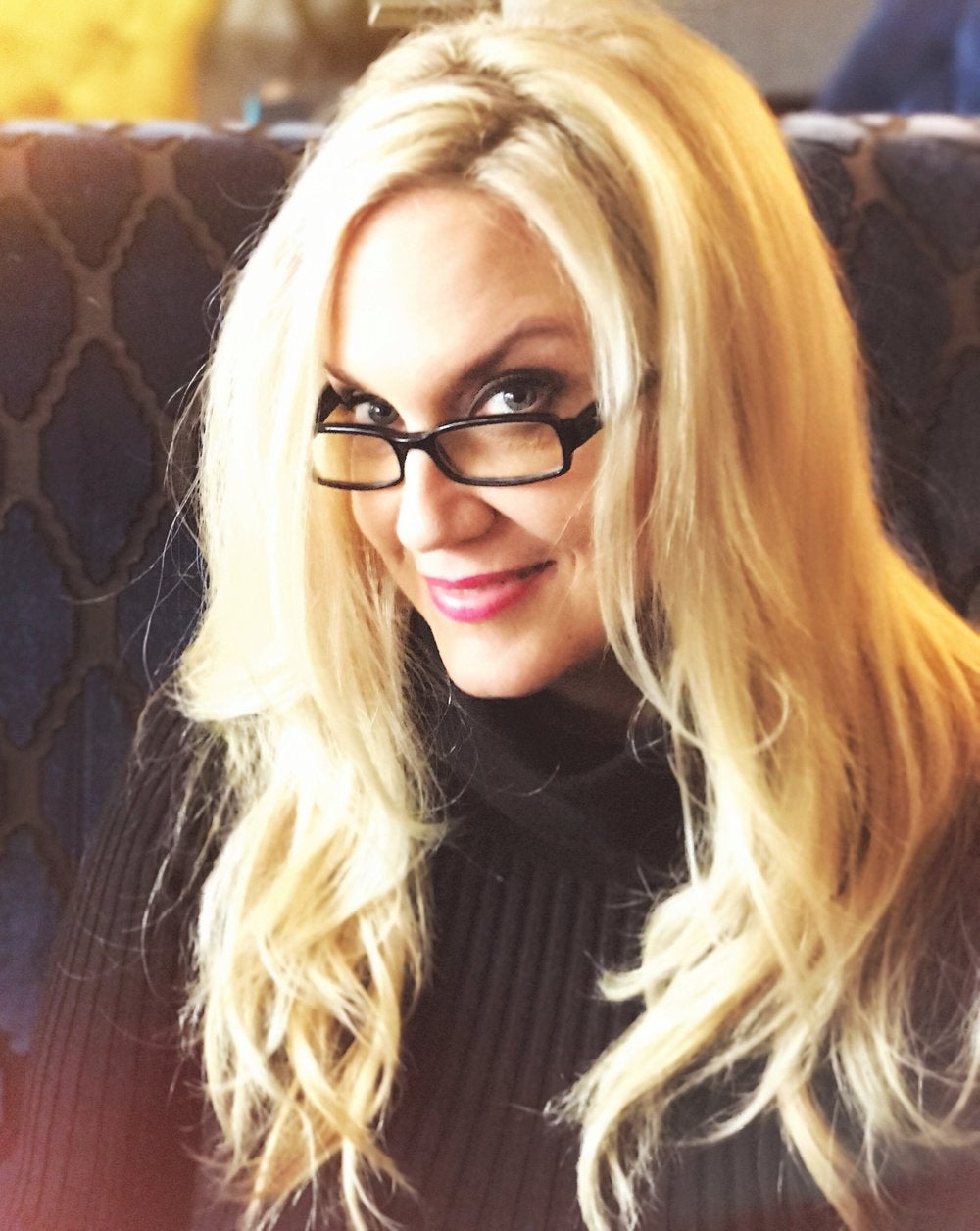 Brenda Romero, game designer
In 2018, I love the continued "David vs Goliath" pairings we're seeing in the run up to the season's awards -- The Return of the Obra Dinn vs games like Red Dead Redemption 2, God of War or Assassin's Creed Odyssey. It's been like this for the last few years, and it gives hope to developers (at least it does for me) that a single person or a small team with the right idea can make it.
Lars Wingefors, CEO, THQ
I'm happy that we continued slowly growing our business in order to build something substantial and long-standing as a group. I really enjoying meeting all these new fantastic new employees across the globe that are contributing with their expertise.
On a personal note I have been enjoying my collecting -- just recently I added a top condition SNES PAL games collection. As you know, boxed SNES games are really hard to find in top condition nowadays. Earlier in the year, I finally found one of my dream cars -- a black Cadillac Eldorado Biaritz 1959 with red interior -- enjoyed it by having really good and long night out with both rockabilly and dancing in my hometown, Sunne.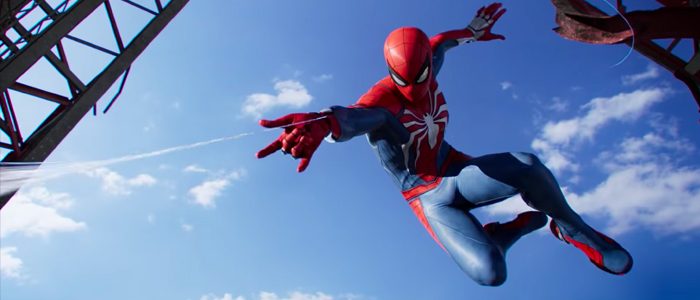 Jack Attridge, co-founder and creative director, FlavourWorks
Epic's move to compete with Steam was a juicy development. I'm curious to see how that changes things in 2019, but I imagine folks won't be too keen to leave their Steam libraries behind just yet.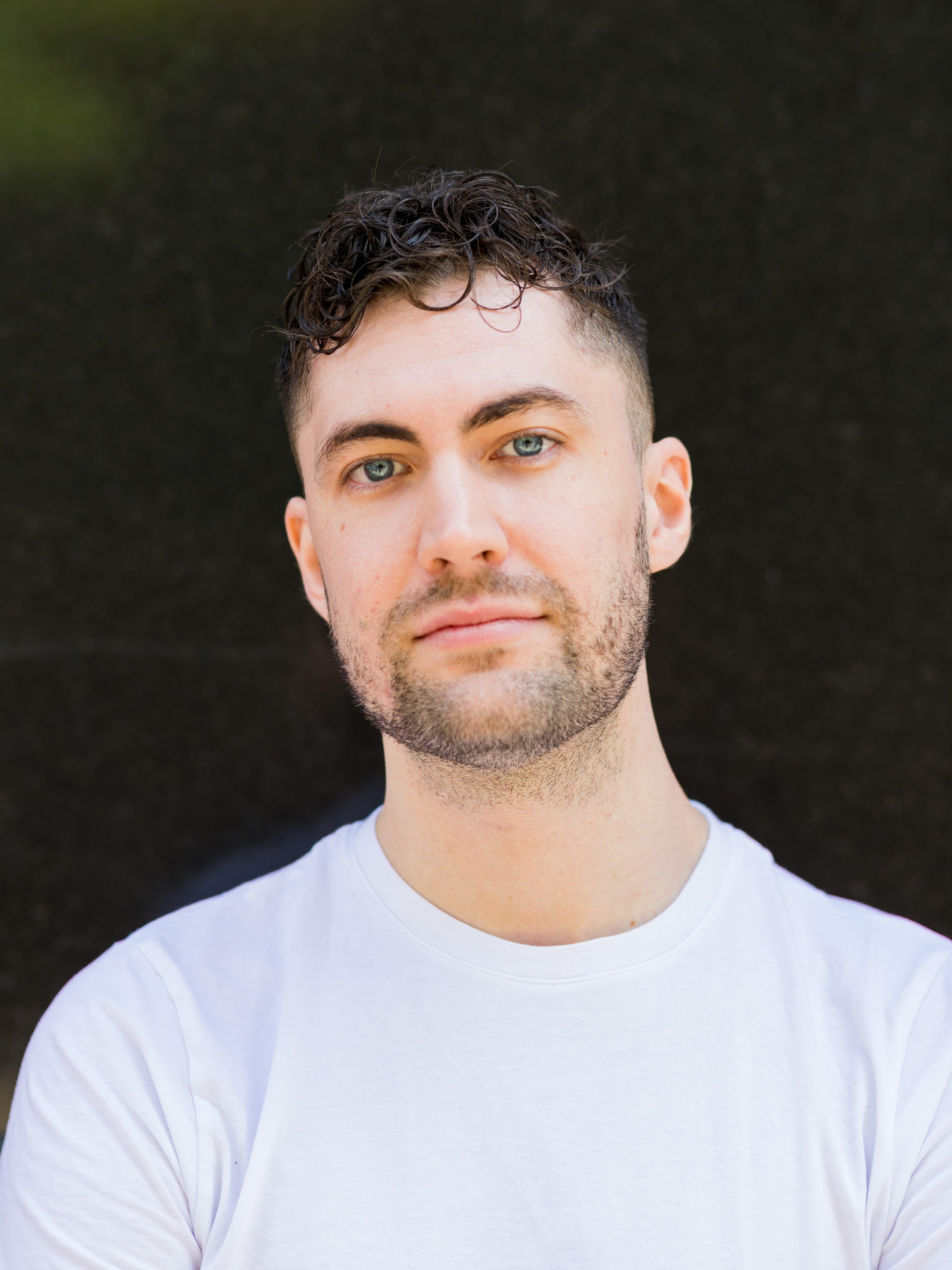 I've enjoyed less social media in my life personally. I jump in here and there but taking breaks feels real healthy. I hope to continue that balance into next year.
This year has been crazy fun for us at Flavourworks, but more on that in 2019. I've felt grateful to meet some of our heroes such as Cory Barlog, Neil Druckmann, Fumito Ueda, and Felix Barrett along the way. It's such a friendly industry and I feel so fortunate to be a part of it.
In interactive entertainment, the highlight for me may have been "The Void" Star Wars VR experience. Getting sensations of touch, temperature, force-feedback, a fully rendered body, and walking around a physical space with three of your friends has convinced me that the future of VR is of the theme park variety. I don't think I could go back to living room type VR after a more realised take of immersion.
It's been a great year for making new friends with our peers in the Old Street/Shoreditch game development community. So much talent and variety in a concentrated space!
I love seeing narrative in video games being alive and well, critically and commercially, across casual free to play and AAA blockbusters. At the same time, it's wonderful to see 200 million people signing up to Fortnite!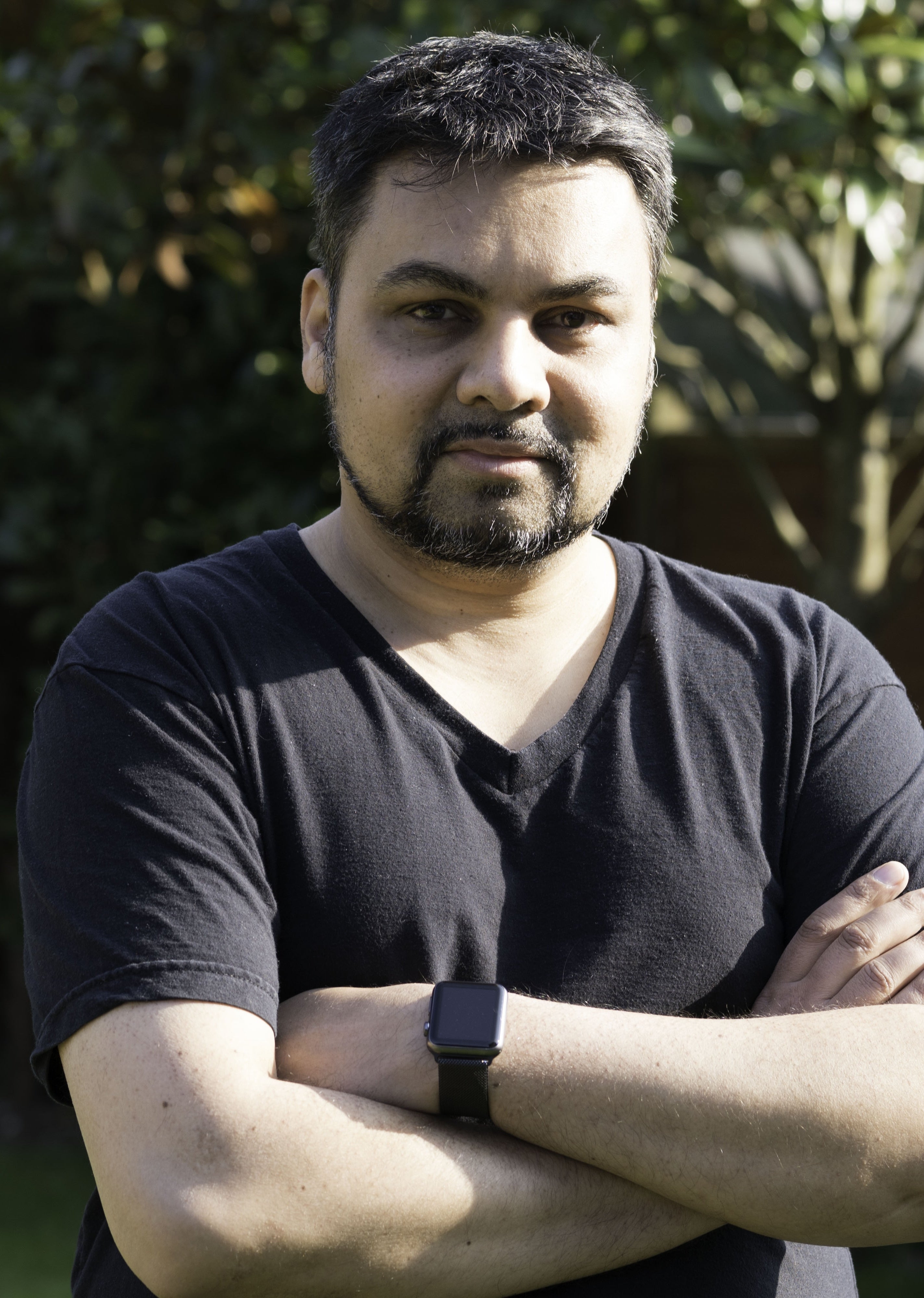 Shahid Ahmad, founder, Ultimatum Games
No Man's Sky Next was the biggest highlight. Though some easily-swayed people might have seen it as some kind of redemption release, for me it was yet another big step in the continual growth of one of the truly remarkable games of the generation.
Astro Bot Rescue Mission impressed me massively because it did for VR what Super Mario 64 did for 3D platformers, in a totally enthralling way. I was also hugely impressed by the mobile masterpiece Holedown and genuinely excited about the announcement of the Oculus Quest.
Marie-Claire Isaaman, CEO, Women In Games
A challenge for everyone working to improve Equality, Diversity and Inclusion (EDI) in the sector is the absence of accurate and up-to-date knowledge of the problems we face. So a major 2018 highlight was gaining the support of -- and working with -- UKIE on Phase 1 of an EDI research project I proposed. Women in Games also had a great conference in September, supported by Facebook, our new long-term Gold sponsor 2K, plus numerous others.
Becoming an Advisory Board member of the British Games Institute was an honour, as was being given a surprise award for my work on EDI at GameRome. Other highlights were speaking at the invitation of Jill Morris, British Ambassador to Italy, in Rome at the Fun & Serious Game conference in beautiful Bilbao and playing Ken Wong's thoughtful and touching Florence.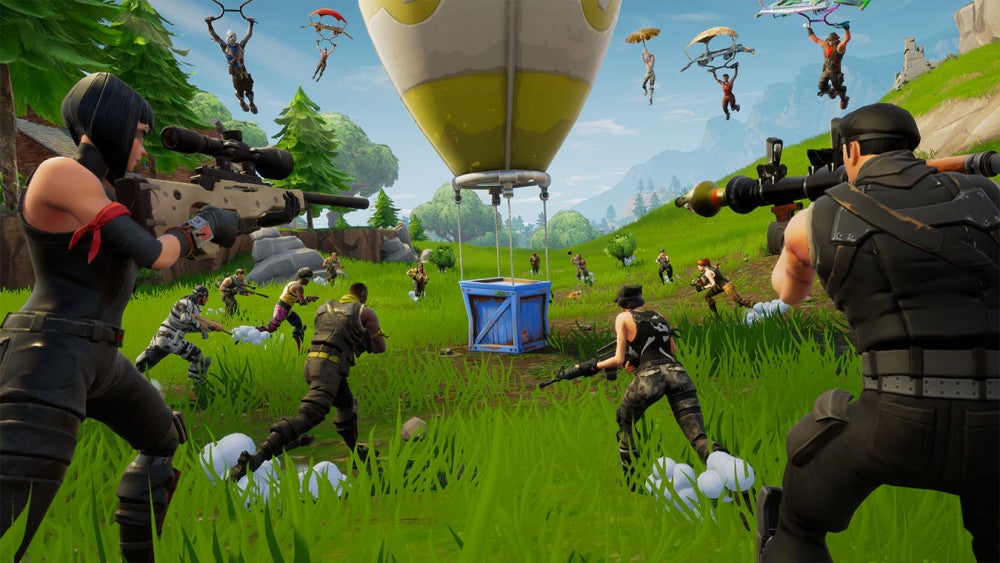 Richard Wilson, CEO, TIGA
One of the highlights of the year was to see the successful flotations of games companies such as Codemasters and Sumo Digital -- a real testament to the endeavours and skills of the studios, teams and managers concerned. We also saw the excellent studios Playground Games and Ninja Theory acquired by Microsoft -- a real vote of confidence in the track record and abilities of these studios. We saw the release of some exciting new games such as Rebellion's Strange Brigade and Supermassive Games' Man of Medan. On a personal level, it was a tremendous honour to receive an OBE for services for the video games industry in the 2018 New Years' Honours List.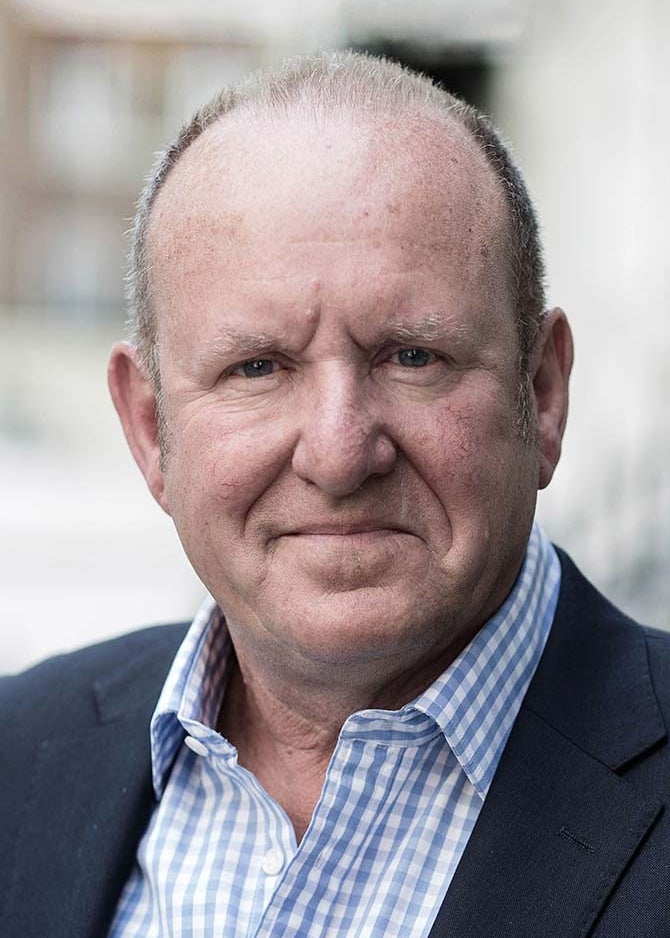 Ian Livingstone, industry veteran
Games Workshop, the company I co-founded in 1975, reached the dizzy valuation of £1 billion on the London Stock Exchange in 2018. Guess I shouldn't have sold my shares!
Two games stood out for me in 2018 -- Red Dead Redemption 2, an open world masterpiece of epic proportions, and the mobile smash hit Golf Clash which was developed and published by Wilmslow-based Playdemic. Golf Clash generated in excess of $130 million in revenue in 2018. I was proud to be Playdemic's chairman for five years, and I look forward to continuing my board and advisory roles at Sumo Digital, Midoki, Fusebox, Antstream, Bossa and Flavourworks.
Josh Bakken, executive producer and head of innovation, Tapas Media
I have to say the release of Magic: The Gathering Arena was definitely a highlight. I am one of the first to be critical when a major corporation botches something related to gaming, especially for an established and much loved brand. But thankfully the Wizards of the Coast team seems to have been able to take their time and I think it really showed. Very excited for the prospects of Arena in 2019.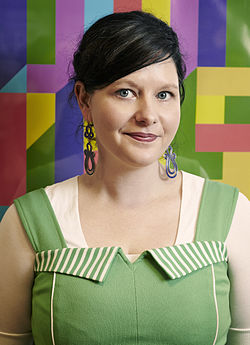 Siobhan Reddy, co-founder and studio director, Media Molecule
We've been working really hard on our project, Dreams. It's the most ambitious thing any of us have made, and it's been hard sometimes. My highlights are seeing the thing we dreamt up all those years ago take shape on the screen. My personal highlight was doing the BAFTA Annual Game Lecture, where I was able to share more of how we work at Media Molecule.
Jason Kingsley, co-founder and CEO, Rebellion
It's been a big year for us, but the cherry on top happened recently when my YouTube series on the reality of medieval history suddenly blew up. As always with the Internet, it took the right post at the right time to kick things off, but now we're getting thousands of new subscribers every day. It's truly amazing -- I obviously love medieval history, exploring it and talking about it, and making this series is really rewarding in itself. But to see that passion in many thousands of viewers is great. One of our videos now has over a million views!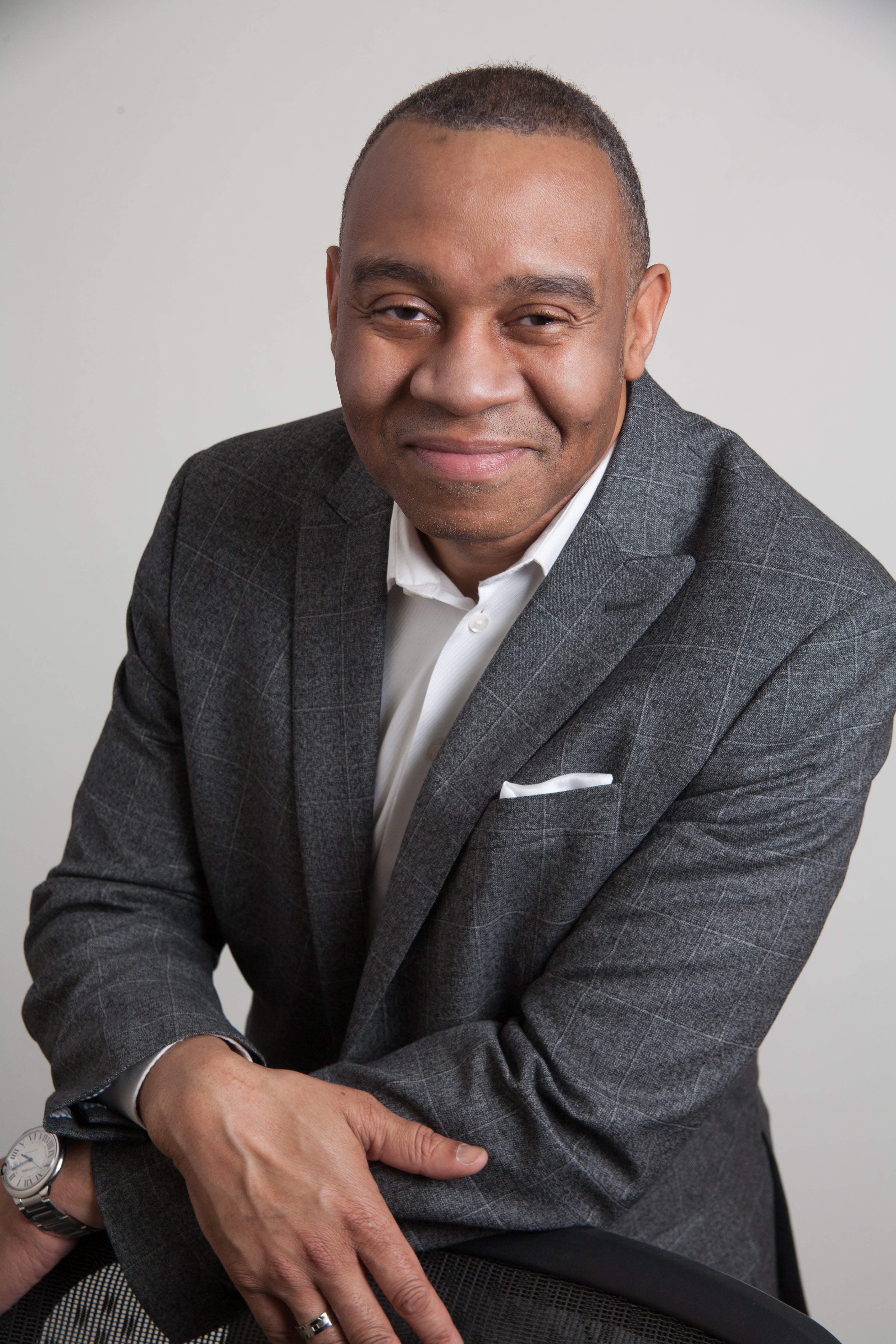 Eric Bright, VP of merchandising, GameStop

2018 has been a year of big wins and high points for GameStop. On the Sony platform, the successes around the launches of God of War and Spider-Man were amazing and represented some of the best content delivered this year. And I can't think of a better way to finish out the year than with the success of Super Smash Brothers on the Nintendo Switch.
Although not a surprise, the success of Red Dead Redemption was a big hit for the industry and obviously for GameStop. As always, Rockstar Games sets the bar for quality gaming experiences.
Tanya Short, Kitfox Games
2018 was intense. I was in Train Jam, was part of 4 GDC talks, and in the autumn we had our Boyfriend Dungeon Kickstarter ($272,000 -- yow!) and first hands-on demo at PAX West. Oh and then we released BadCupid. Fun times.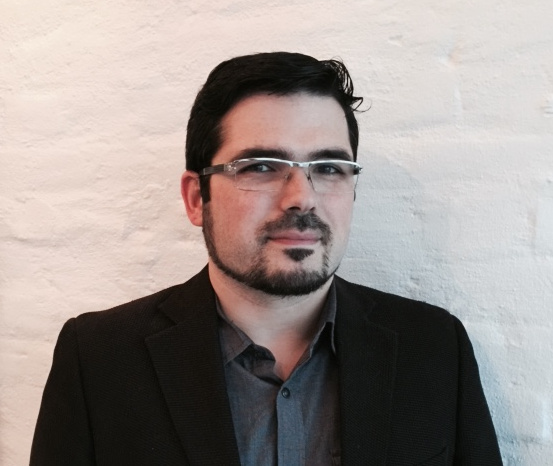 Rui Casais, CEO, Funcom
On the professional side of 2018 I definitely have to say it was Conan -- not only we launched Conan Exiles, but we also bought half of the interactive rights to the IP. Having worked with Conan since 2004, I have to admit it feels nice to now be one of its official caretakers, and I'm excited about all the cool stuff we will be doing with it.
On games I played this year that we didn't make, I'd highlight Spider-Man, Pillars of Eternity 2 and Phantom Doctrine -- this last one being a not very well know tactical game with a different spin on the Xcom formula. Being an avid tactical and strategy gamer myself, I had to "research" this game before the launch of our own Mutant Year Zero.
Mateusz Tomaszkiewicz, game director for Thronebreaker, CD Project
Looking back at 2018, it was a big year for me as a professional. We finally released Gwent and Thronebreaker: The Witcher Tales, which I've been working on for the past three years. Both have been a fantastic opportunity for me to revisit the Witcher universe in new and interesting ways, Gwent being a competitive card game, and Thronebreaker - a brand new RPG adventure, featuring a new story, protagonist, and gameplay, but still truly witchery at heart.
From a player's perspective, 2018 was no slouch either, having some rather amazing gaming experiences on offer. God of War, Frostpunk, Dead Cells, Marvel's Spider-Man -- which is my personal game of the year -- are just a few of the titles I really enjoyed playing this year.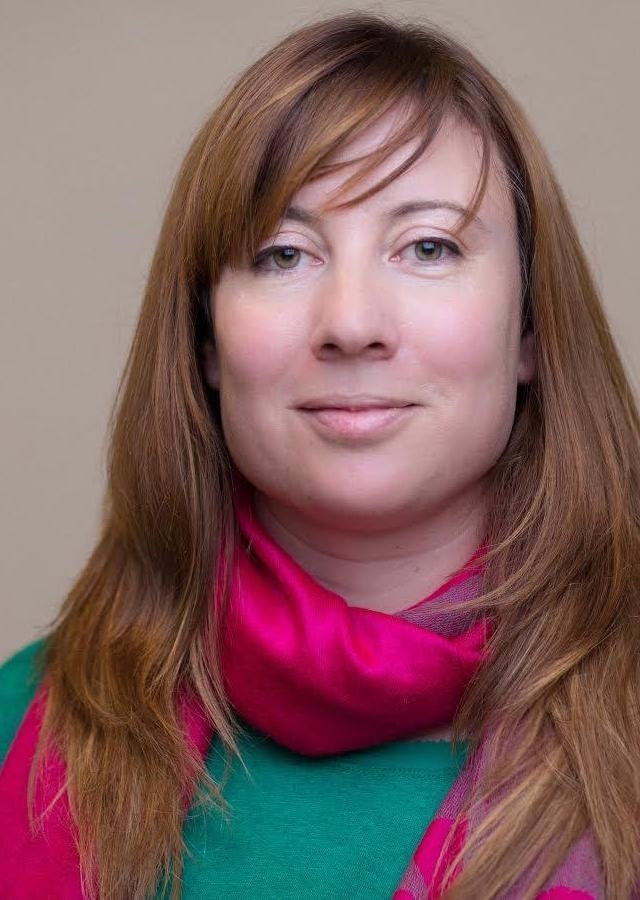 Gina Jackson, head of games, The Imaginarium
So many to choose. The IPO of Team 17 and Sumo Digital -- great to see the city excited about games again. Companies coming together to develop the first specialist games apprenticeship for games community manager. The cheque giving for GamesAid -- wonderful seeing small kids charities benefit for the generous of the UK Games Industry. Epic starting the disruption of the PC distribution market. Hearing talks from both Siobhan Reddy and Debbie Bestwick, two incredibly inspirational, successful women who generous share their experiences, lesson and what drives them.
Eric Koch, VP of production, Thatgamecompany
To start with, I've been stoked that two of my favorite franchises have released the best iteration of their series to date (God of War / Red Dead), both of which were amazeballs. From an industry perspective, it has been a ray of light for me to see a very real discussion and the burgeoning implementation of inclusivity as a core tenant of our industry. Although there is room for improvement, I see a lot of dedication to making this positive adjustment becoming the new normal.
Gavin Price, managing director and creative lead, Playtonic Games
Steering my three-year-old son towards the types of games I enjoy most. He's stopped referring to Luigi as green Mario which has massively reduced confusion in our Mario Kart 8 and Smash games as he barks out his orders.
Jamie Jackson, co-founder and CCO, Mythical Games
My big 2018 highlight was seeing Nintendo have such huge success with the Switch. So many had foolishly written them off after the Wii U, which if you look at the history books would tell you that the next one would be a great success -- and it was. Playing Mario Kart on a plane with my wife on the way to our honeymoon was EPIC!! And also seeing the streamer popularity and its community reach new heights was also outstanding. Gaming has always been about playing together, we are doing that more than ever and it's incredible. I should also add, co-Founding and launching our company, Mythical Games, was also a highlight.
What were your industry highlights? Let us know in the comments below.