GamesIndustry.biz presents... The Year In Numbers 2018
The global games market value, most watched YouTube videos, biggest mobile games and more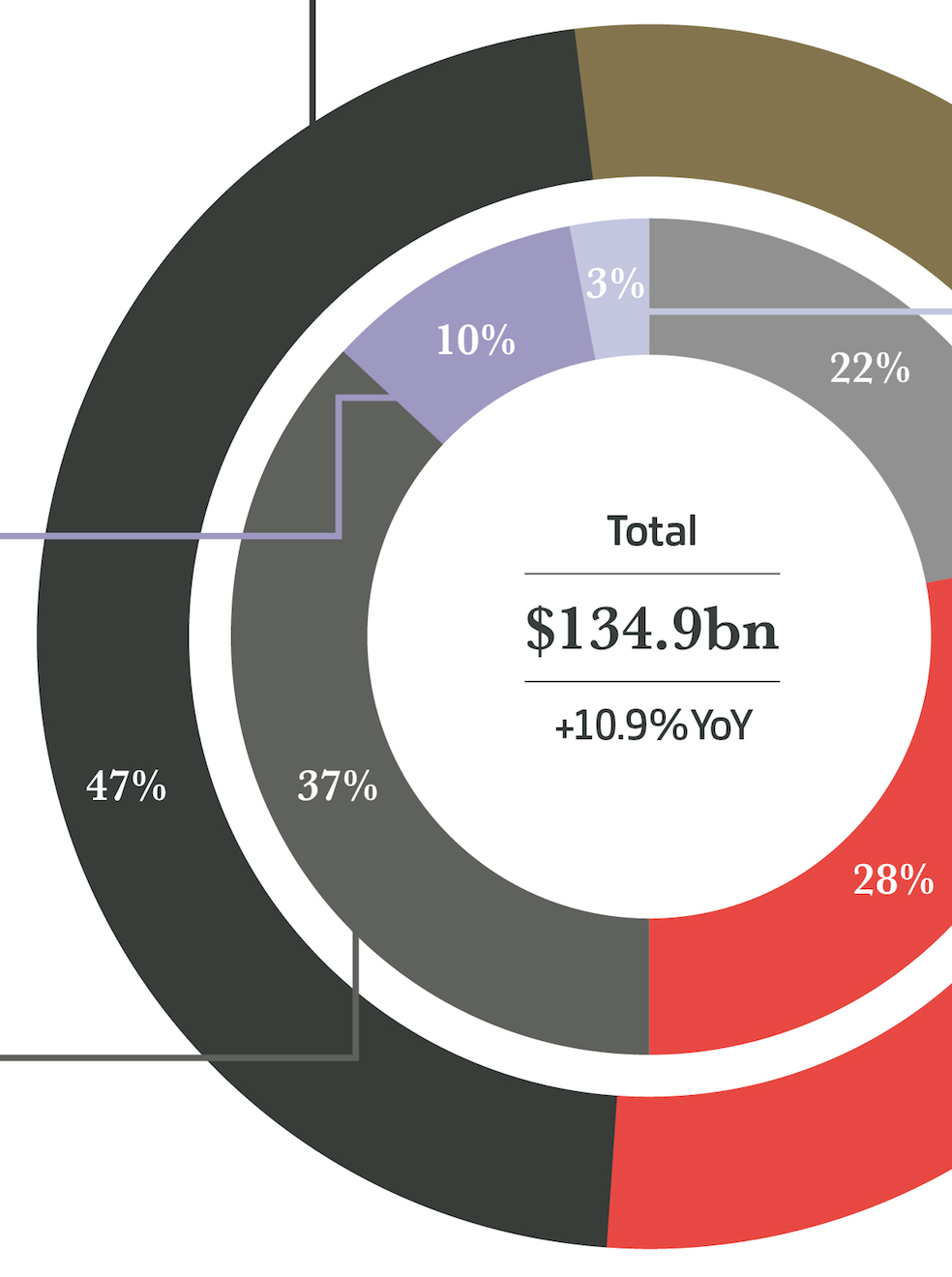 As we enter the final working week of 2018, it's a prime time to reflect on the past twelve months -- and what better way to do that than with a steady stream of graphs, pie charts and tables?
Yes, the GamesIndustry.biz Year In Numbers is back. This is the third year we've provided this handy infographic, breaking down the state of the games industry in as many ways as we can cram into a single image and offering you an insight into how the market has evolved over the past year.
Once again, we've endeavoured to reach out to more analysts, explore more financials and reports, and generally crunch more numbers than in years past to provide you with both updates on previous metrics (such as the global games market value) and brand new ones (such as a look at how quickly key AAA titles were discounted on the official platform stores).
There are also various ways to see which games have been most popular across PC, console and mobile, whether that's via sales, downloads and revenue, or by the impact they have had on social media, press coverage and the biggest video platforms.
So feel free to share with your peers and managers - or make a sneaky note of the most fascinating figures so you can impress in any meetings you have left before the Christmas break.
With thanks to:
Newzoo: Global games market value, Boxed vs digital
UKIE/GfK Chart-Track: UK boxed games sales
IHS Markit: Days until digital discount
ICO Partners: Most covered games
Apptopia: Mobile top fives
Fancensus: Top influencers, Top games by Twitter retweets
You can check out our 2018 Year In Numbers below, and desktop users should be able to click for a larger version. (UPDATE: We've updated the infographic to more clearly credit some of the experts that helped us, and to reflect the official YouTube stats)