GI 100 | Game Changers -- Part One
We start our Game Changers series with breaking down barriers to knowledge, mentoring the next generation, and empowering the elderly to embrace games and technology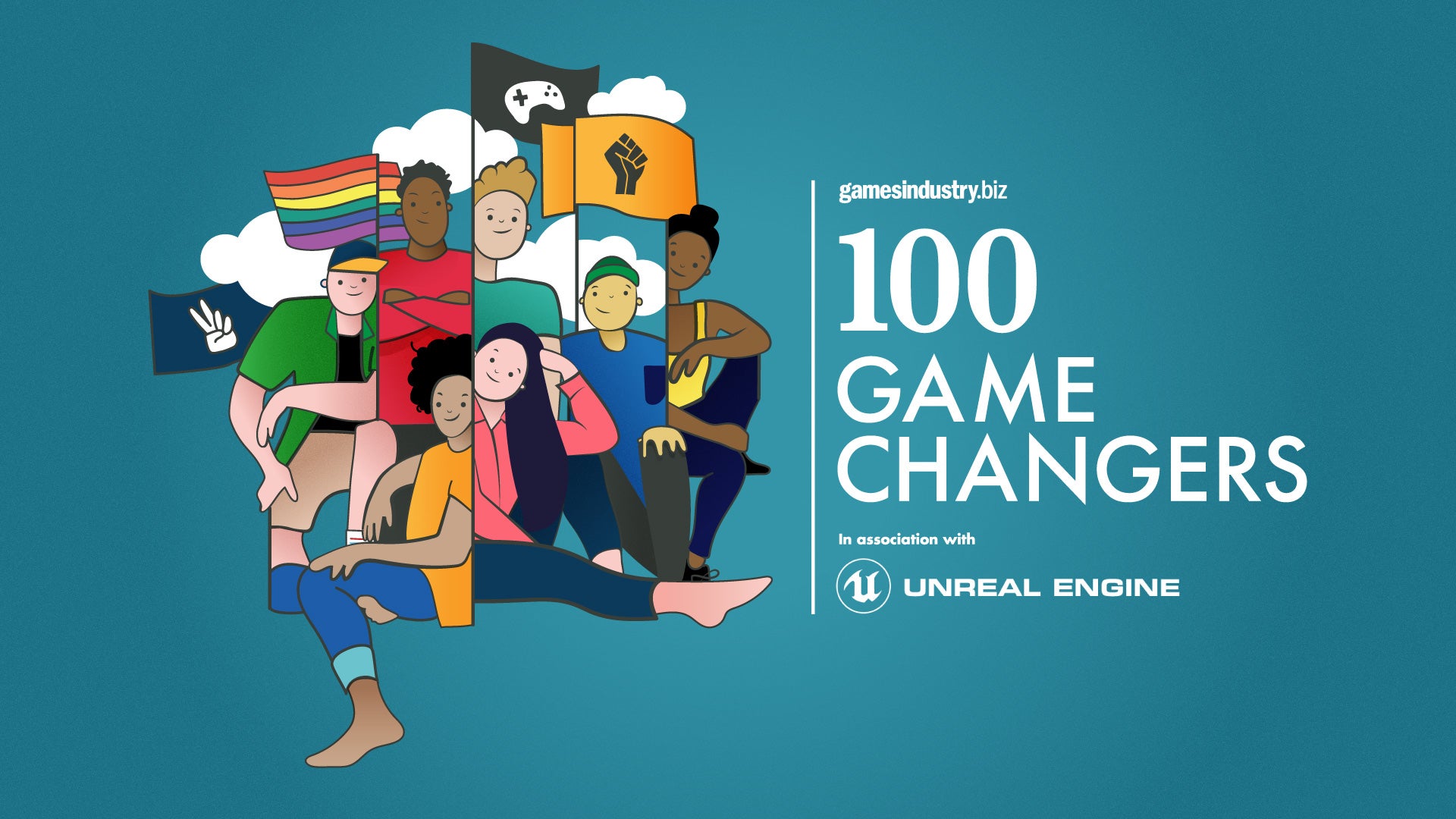 As 2020 draws to a close, many will reflect on 12 months defined by stress, upheaval, and the urgent need to confront some difficult truths about the way the games industry operates, and the myriad ways it can be a better and more inclusive place.
But just as that process of self-examination is necessary, so too is recognition for those already working to solve those problems. In this GI 100 series we will profile 100 individuals and organisations making progress in vital areas like diversity, accessibility, charity, mental health, progressive politics, lifting emerging markets, uniting communities, and more -- people whose stories can show us how this industry can be that better and more inclusive place.
Below are the first ten Game Changers, with ten more to follow every working day until December 18. The project is sponsored by Unreal Engine and you can read more about it, and find links to all ten parts, here.
Dan Bernardo, Playtra Games
Dan Bernardo is a relative newcomer to the industry, but is already devoting much of his time and effort to improving it. Until three years ago, he worked in the tech industry, helping companies build diverse teams and develop internal cultures based on equity and empathy. In 2017, he founded Playtra Games to put the lessons he learned into practice for games.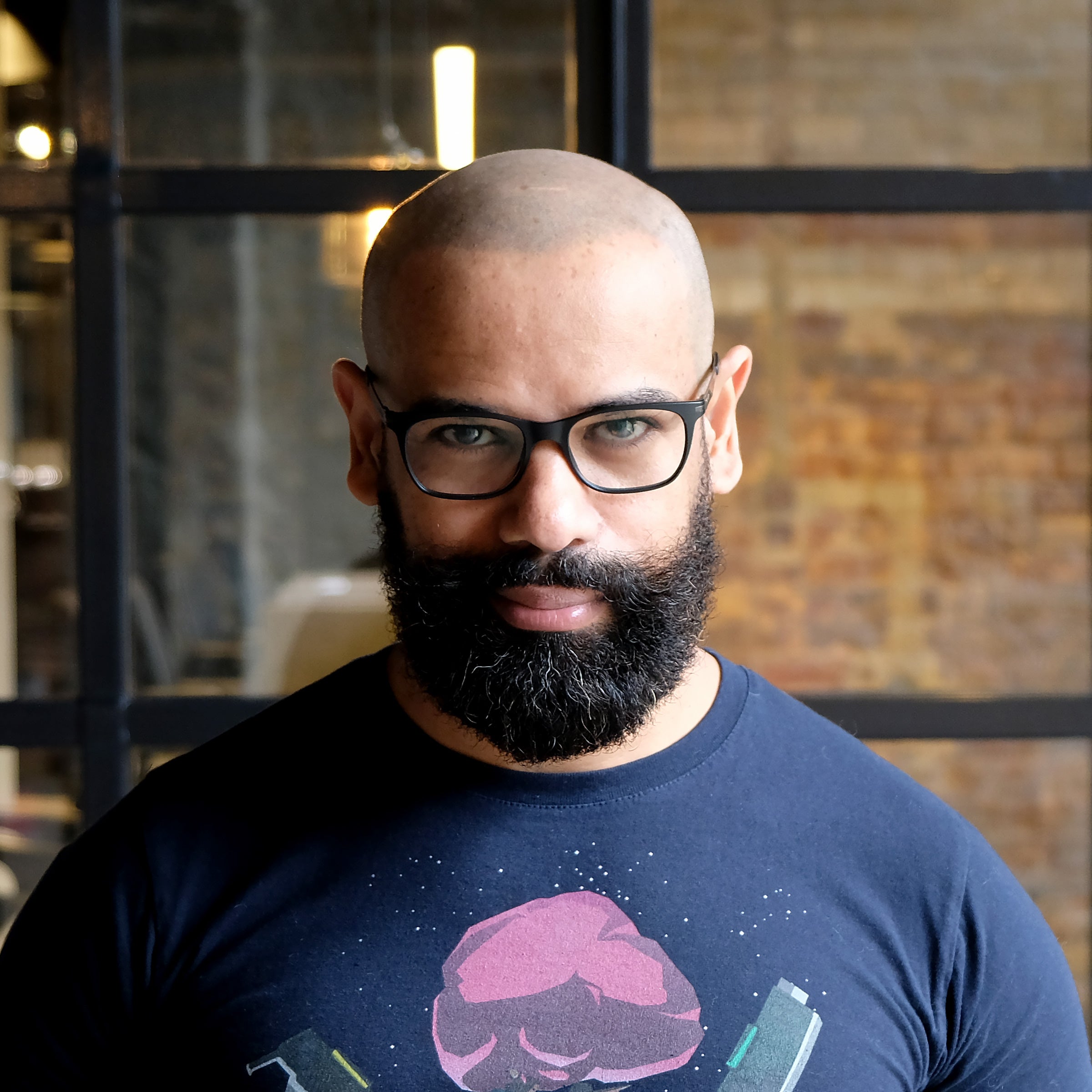 In addition to leading the design of Playtra's games -- which include upcoming all-female action-RPG Grid Fight -- he gives talks about queer history in video games and alternative narrative structures, advocates for ethnic and cultural inclusion, and mentors young developers and artists in gaming and tech.
But as one of the few Black and gay studio heads in the industry, Bernardo found the road into games difficult, and urges games investors to put more trust into new ventures led by folks from a broader range of backgrounds.
"Playtra was only possible because of my previous success stories in the tech industry," he explains. "I had to bootstrap it because access to funding is extremely hard. In the last two years, I've been dismissed many times -- regardless of how solid my business plan is, how talented and experienced my team is, or how many awards and nominations our projects get.
"It might be because I'm doing a bad job, but that is hard to believe when my experience is shared with many other queer or people of colour colleagues of mine -- especially in an industry that in 2018 had only 1% of its workforce coming from black and brown ethnicities. There's not much difference when it comes to who the industry trusts with its investment bids. Of course, that is frustrating but also inspiring. It makes me wake up in the morning knowing that there's a lot of work left to be done. That's what I'm here for."
"It makes me wake up in the morning knowing that there's a lot of work left to be done. That's what I'm here for"

Dan Bernardo
It's not just a message for investors. The talks Bernardo delivers are often focused on convincing a white audience that including people from different ethnic, cultural and sexual backgrounds "isn't a threat, it's an opportunity."
"Those diverse developers and artists will bring new possibilities and expand the horizons of the stories they will continue telling," he concludes. "In my opinion, a game studio without white developers is as incomplete as one without female or Black developers, and that is not what this push is about. There's no subtraction in the process of inclusion -- there's addition, multiplication. More games being made by diverse people will attract new audiences and expand the market."
Francesco Cavallari, Video Games Without Borders
Francesco Cavallari is the founder and director of Video Games Without Borders, "a nonprofit organization and a global community of people that believe in digital games to change the world for better." Cavallari started the organisation in 2015 after ending a 15-year run making games for Ubisoft.
"I needed a change," Cavallari says of the decision to leave the AAA publisher. "On one side I wanted to learn more about the third sector, and on the other hand I was looking for ways to give back to the community."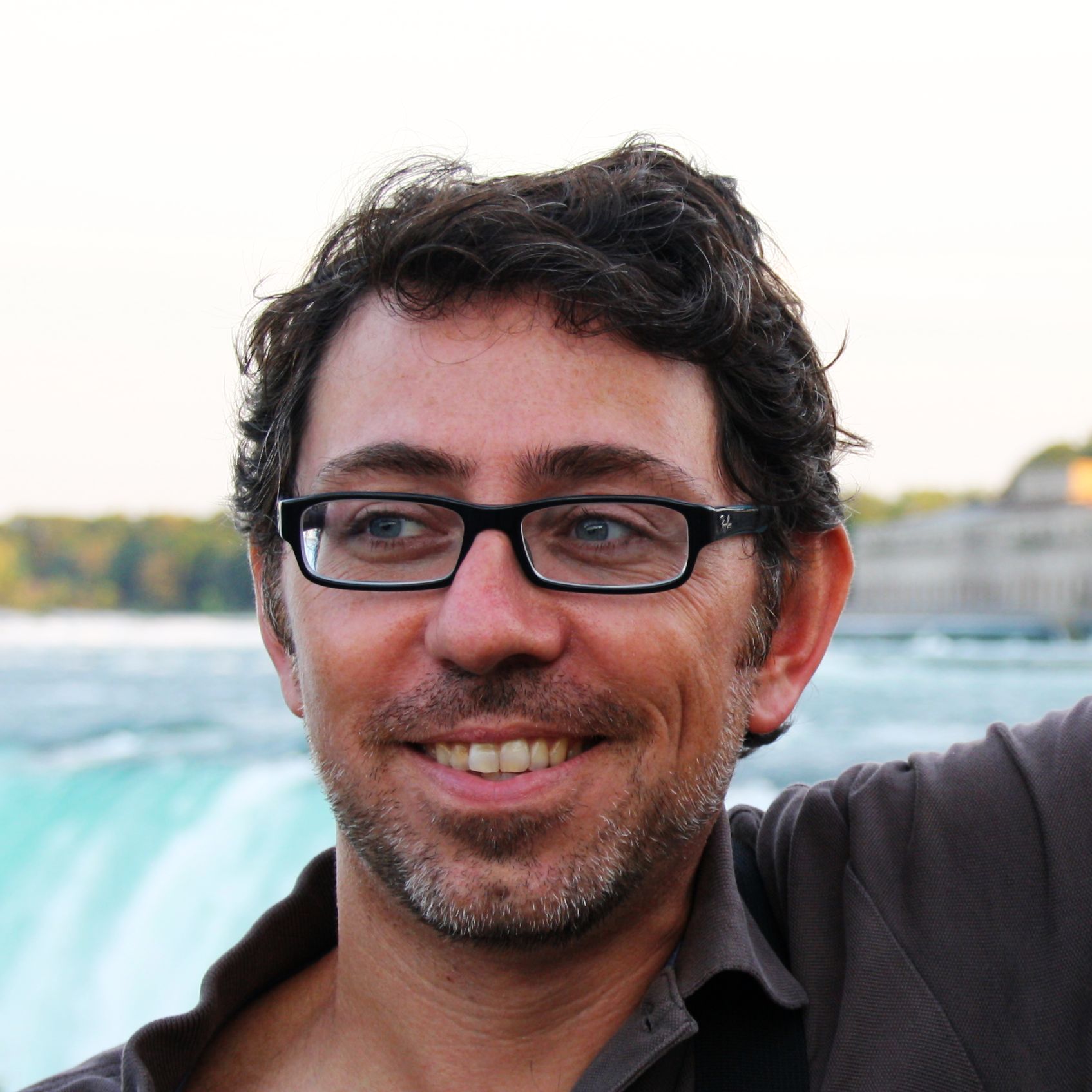 He started by taking six months to live in Burkina Faso and create a game with local talent that would teach players about game development. That project didn't make it past the finish line, but subsequent efforts like Antura and the Letters did. The 2017 literacy game intended to help Syrian refugee children learn to read Arabic won a number of awards, and an independent study concluded it was effective in its goal.
VGWB followed that up this year with Flatten Island, a game where players take over as governor of an island of cartoon animals and implement policies to manage a COVID-19 outbreak until a vaccine can be made.
"I was the initiator of VGWB, but I could not have done much alone," Cavallari says. "Since the beginning several people offered their help and we are now an international community of more than 300 people from 30+ countries, including game developers, educators, translators, psychologists, etc... In a few words, we apply the collaborative economy approach to game development for the common good!"
Cavallari invites industry professionals who would like to support VGWB to join that community and help directly with its projects. As for companies, Cavallari says financial and in-kind support is more than welcome as part of their corporate social responsibility efforts.
Leaf Corcoran, itch.io
As the founder of itch.io, perhaps the indie-friendliest storefront around, Corcoran might have been on this list anyway. But in addition to the day-to-day responsibilities of running and growing itch.io, this year saw Corcoran use his platform to help put together the Bundle for Racial Justice and Equality.
"2020 was a tragic year for many reasons," Corcoran says. "The Black Lives Matter movement came to the forefront to challenge the institutionalized racism that exists in the United States and many other countries, as we witnessed the murder of Black men and women throughout the year. As a platform, the best way we can take action against injustice is to rally together the game developers we host."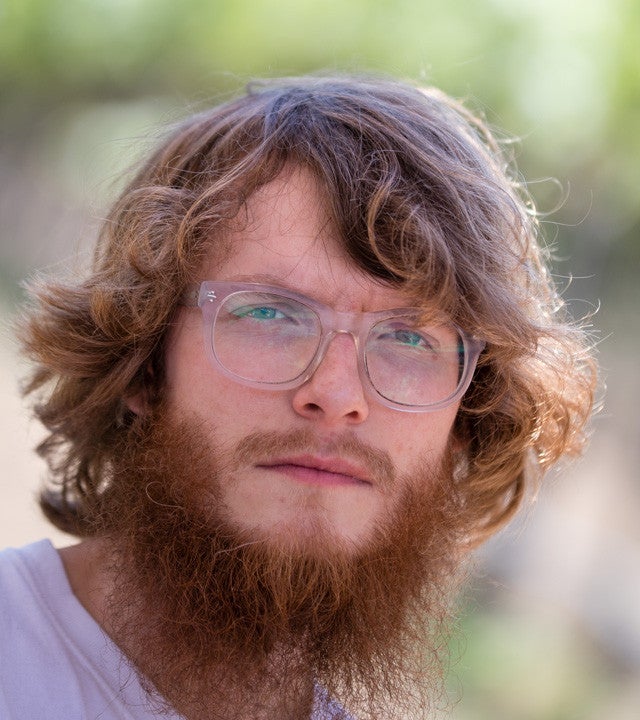 Corcoran put out the call for developers to add games to the bundle and the industry answered. Indie studios like Finji, Matt Makes Games, and Laundry Bear Games threw in celebrated titles like Night in the Woods, Overland, Celeste, and A Mortician's Tale, and they were joined by hundreds of their peers.
The pay-what-you-want collection of 1,704 games from 1,361 individual creators had a minimum price of $5 and was purchased by 810,000 people, raising more than $8.1 million for charities related to the Black Lives Matter movement.
"The bundle stressed our systems unlike anything we'd ever seen before," Corcoran says. "I'd like to thank Spencer, Amos, Lisa, Charlene, and Allen for being there to help keep things running."
The bundle promotion has ended, but people can still donate to the NAACP Legal Defense and Educational Fund and the ActBlue community bail fund directly. And if they want to support Corcoran, he says the best way to do that is to buy games on itch.io.
"This will earn our creators more money, make our platform more sustainable, and help smaller marketplaces get more attention in a market dominated by huge platforms," Corcoran says.
Marta Fijak, 11 Bit Studios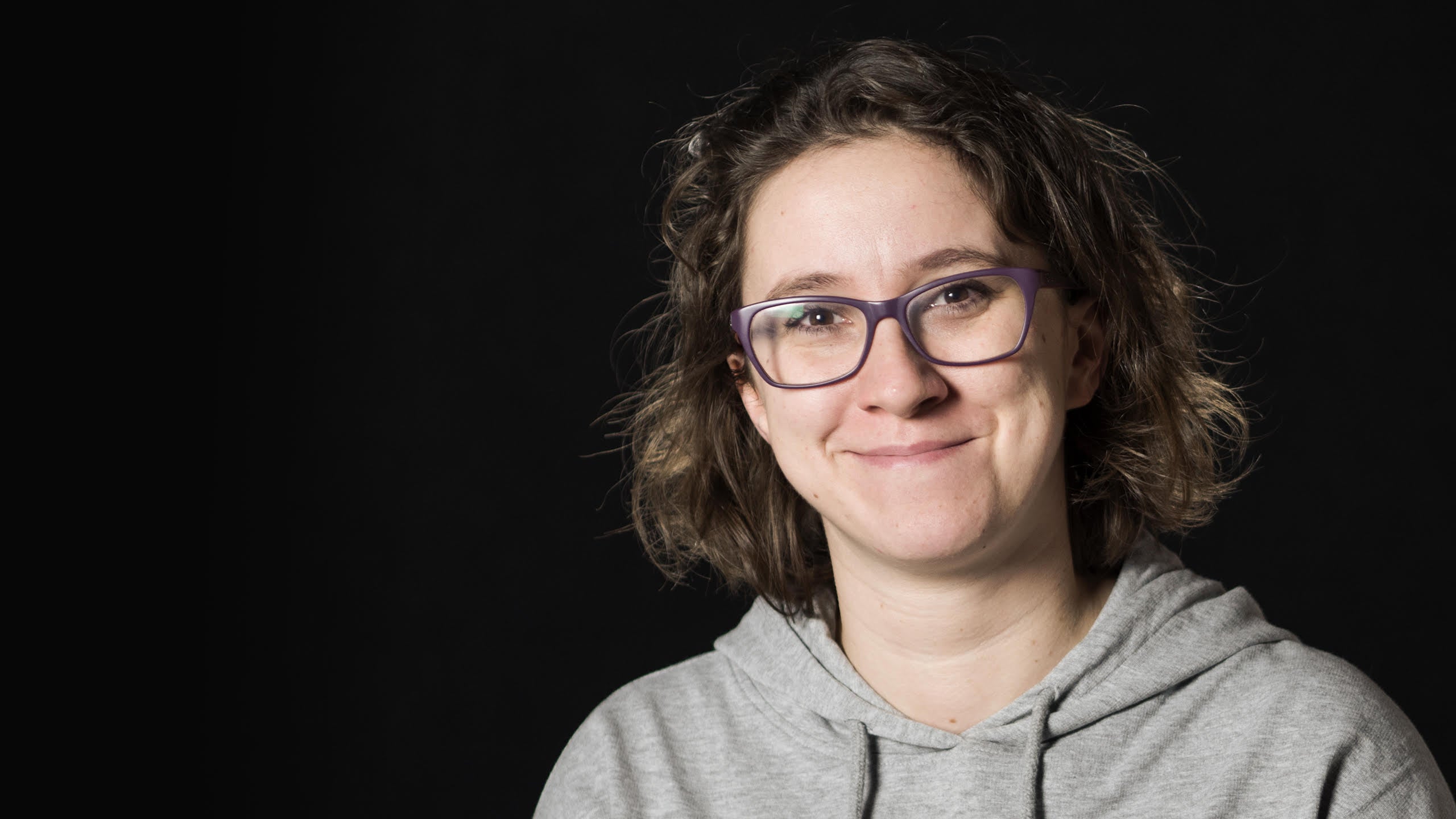 "I always wanted to be a game developer, but growing up it seemed like a dream of being an astronaut."
Poland may be growing a reputation for acclaimed games, from CD Projekt Red's AAA epics to 11 Bit Studios' celebrated This War of Mine, but the opportunities for its residents to work in games were not always available.
For Marta Fijak, a self-described "Polish girl from the middle of nowhere," it seemed unobtainable, but she persevered and worked to the point where not only is she lead game designer at 11 Bit, but she's also curator at IndieCade Europe -- having helped organise the first online edition of the indie event earlier this year -- and frequently speaks at conferences of all sizes.
She even mentored for an initiative called Maker Teens: Girl Power, where she helped a girl code her first game during a three-month program -- anything to get her message about potential careers in games out there.
"Many girls don't see video games as a viable option for a career path"

Marta Fijak
While she takes part in a multitude of conferences, Fijak recognises there are still hurdles that limit some folks' ability to attend, and is keen to see more alternatives emerge.
"I think what is key is creating many events that have a low barrier of entry, so people starting out can meet people who already work in game development," she says. "And when I say low barriers of entry, I mean low costs for participation fees and online options, so traveling expenses and mobility issues are not a problem."
Fijak thanks those who have supported her in her career so far, especially 11 Bit Studios' project lead Jakub Stokalski and former game designer Artur Ganszyniec, as well her wife for "supporting me in the most ridiculous of my ideas."
Looking ahead, she is keen to continue raising awareness of the potential for a career in games development -- especially to young girls who aspire to be games makers. She also hopes to see more actually take a chance and pursue that dream.
"Many girls don't see it as a viable option for a career path. That's why exposing girls interested in the topic to women who already work in that field is one way to tackle the problem."
Myriame Lachapelle, Gamedev.world and Keycard Workshops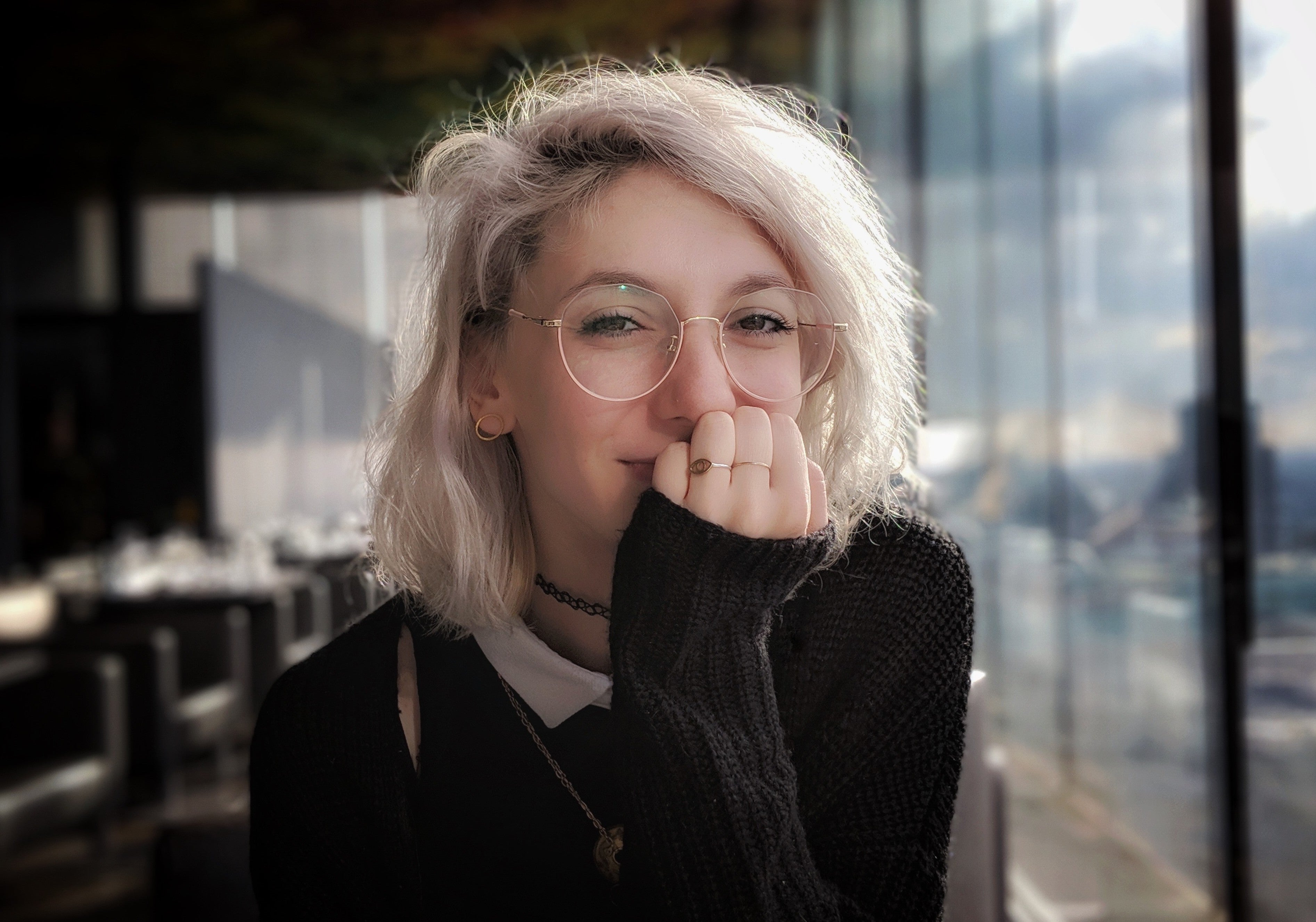 Myriame Lachapelle is the producer of gamedev.world, which began last year as an attempt at making the world's first truly global gaming conference -- free-for-all, with in-person and online talks close-captioned and translated into eight languages, repeated at various times around the clock to allow as many people as possible to share in the knowledge and insight of the many accomplished speakers.
Lachapelle also produced the gamedev.world GDC Relief Fund bundle, a week-long fundraiser that raised more than $80,000 to help offset the costs of the Game Developers Conference cancellation for creators around the world.
She is also working with her gamedev.world collaborator Rami Ismail on Keycard Workshops, another project in the same vein. After the Game Developers Conference began advertising a series of masterclass day-long workshops that would cost attendees $1,000, Lachapelle and Ismail decided to re-envision that concept as well, with an ideal price point of $50 to $100 per workshop.
The common thread here is that gamedev.world and Keycard Workshops are attempts to remove privilege from the question of who gets to make games. How much money someone has, what language they speak, and where they live should not prevent people from making games, and Lachapelle is backing those beliefs with action on top of her freelance producer, project manager, marketing and business development work.
"This industry, as harsh as it can be sometimes, has some of the most supportive and nicest people I have ever met in my life"

Myriame Lachapelle
She's not doing this all on her own, and is quick to point out the help and trust Ismail and voice actor Sarah Elmaleh gave her in putting on gamedev.world. And even before gamedev.world was a thing, she credits Square Enix Montreal creative director Dominique Ferland for encouraging her early steps into gaming, and Game & Colour co-founder and director Reb Palacios for mentoring her through the Montreal non-profit Pixelles. She says there's no shortage of other people deserving of her gratitude, too.
"This industry, as harsh as it can be sometimes, has some of the most kind, supportive and nicest people I have ever met in my life, and I could not see myself working anywhere else," Lachapelle says.
Beyond supporting whatever gamedev.world and Keycard Workshops announce next, Lachapelle says the best way to support her is to support organizations working to make the industry a more fair and accessible place, like AbleGamers, Pixelles Montreal, POC in Play, I Need Diverse Games and Girls who Code.
"Thanks to them and their resources, they are teaching me to not only be a better person by broadening my own horizons, but inspiring me every day to keep going forward and keep working and find new ways to break barriers and make the game industry more accessible."
Mikko Meriläinen, Tampere University
Academic studies into video games and the surrounding culture are rather thin on the ground when compared with other entertainment industries, but Finnish researcher Mikko Meriläinen has dedicated much of his career to them.
His main focus is the relationship between gaming and young people -- a topic where he believes the discussion is "often far too black and white," with few opportunities for young people themselves to contribute.
"Through research, public speaking, and discussions with different actors around gaming cultures, I do my best to further sustainable gaming cultures -- whether it relates to parenting young game players, industry practices, or player conduct and well-being," he says.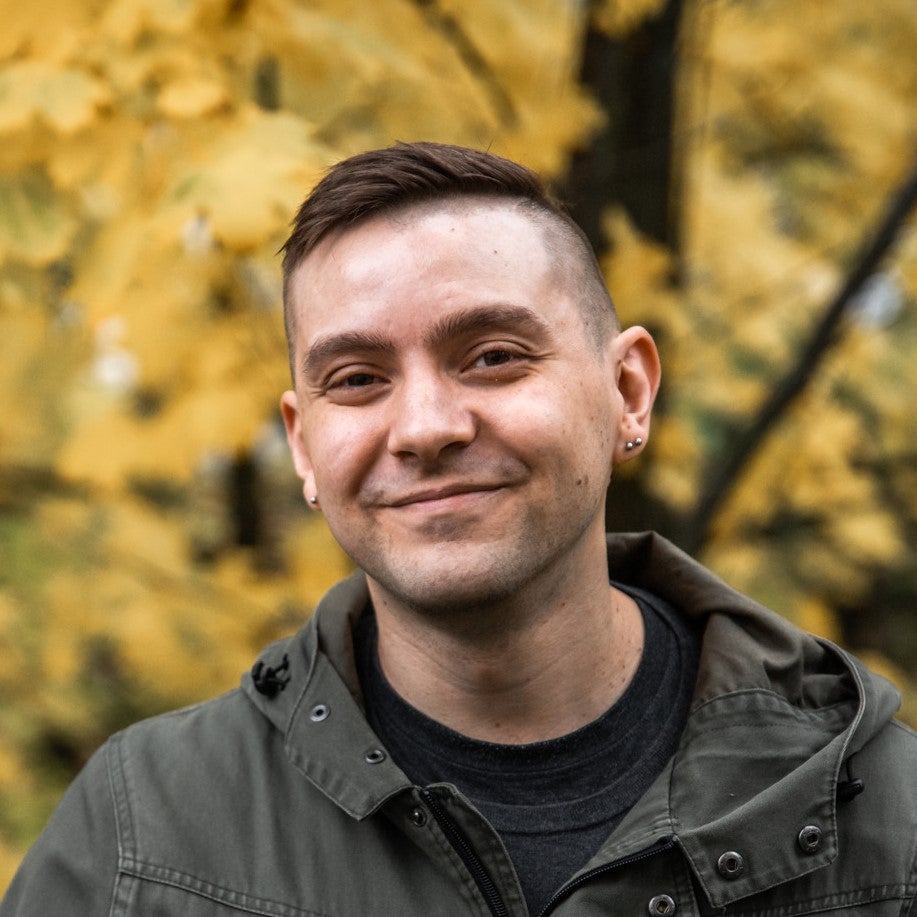 "During my work I've found that many of the problematic issues in gaming cultures stem from lack of knowledge and reflection. These are complicated, multi-faceted issues, and there's often a call for simple answers, which I don't think exist. I try to help people embrace the complexity and outright messiness, live with it, and navigate it as well as possible."
Meriläinen completed his Master's thesis on role-playing gamers in 2011, after which he spent a few years working at Finnish non-governmental organisation EHYT ry, where he contributed to a project exploring ways to reduce harmful excessing gaming. It was during this time he identified gaps in how gaming was addressed in the media, in parenting and even among gamers. This prompted his dissertation on these subjects, for which he received his doctorate earlier this year.
And, he stresses, it's important for the rest of the industry to get more involved in academic research if these gaps are ever to be plugged.
"From a research perspective, collaboration between academia and industry is useful -- whether it's allowing access to data, commissioning research, helping with funding, or actually taking notice of things we do," he says.
"From a societal impact point of view, I always enjoy it when game industry actors work alongside media educators as well as other professionals tackling the more negative aspects of gaming, such as problematic gaming or toxic behaviour. It's easy for game creators to resort to an, 'It's a parenting issue, societal issue, or an issue completely out of our hands' argument, instead of proactively seeking ways to address issues through responsible design and consulting experts."
Anisa Sanusi, Limit Break Mentorship
When she's not working as a UI/UX designer, Anisa Sanusi spends most of her waking hours on the Limit Break Mentorship, a program she started last year to help support people of underrepresented genders in the UK games industry.
"For a long time, I knew that there needs to be more support from the industry for people from marginalised backgrounds," she says of Limit Break's origins. "I personally felt lost and unsure of myself and longed for something like it to exist. But waiting felt futile, so I took it upon myself to start this initiative.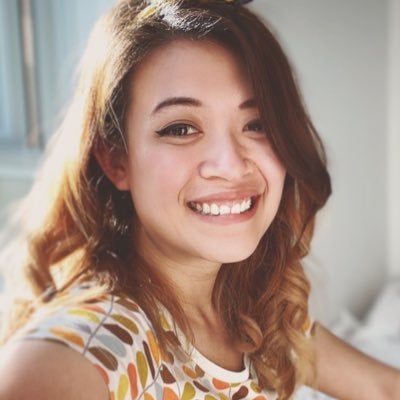 "The decision to aim for underrepresented genders is because of scope, as I never planned for this program to be as big as it has gotten, but I hope to cover more ground as I go along."
Sanusi handles the applications process for both mentors and mentees, as well as planning the events, maintaining the website, and spreading the word via social media. She is grateful to all her peers who volunteered to help, particularly those who have stepped up during the pandemic this year.
Limit Break received a warm reception when it was announced in early 2019, despite the applications initially being limited to London only, with more than 100 attendees joining the kick-off event. This year was the second iteration of Limit Break's six-month program -- handled remotely, of course -- and the number of applicants had doubled. Sanusi is now preparing year three, and teases some "exciting collaborations" in the works.
The program will also expand, with hopes for events outside of London (pandemic permitting). Sanusi is keen to hear from any volunteers and particularly event spaces that could help take Limit Break across the UK. She's also quick to assert that the scope is broader than people may think.
"There is a myth where Limit Break only accepts women mentors -- this is not the case," she says. "We are open to everyone with a minimum of five years working experience, and with the increase of mentees each year, we're always on the lookout for more mentors from all disciplines.
"If you're in a position of power, just be aware of your own implicit biases and try to combat them on the daily"

Anisa Sanussi
"I'd also greatly appreciate any sponsorship from the games industry to recoup on the costs of running the program, as I profoundly believe that mentorship should always be free to those who seek it. Limit Break will always remain free and accessible to our intended audience."
Sanusi also emphasises that Limit Break is, thankfully, by no means unique in the industry. More and more grassroots mentoring organisations are emerging, but she's keen to see larger companies get involved or launch initiatives of their own. Even internal changes can have a massive impact.
"If you're in a position of power within the industry, just be aware of your own implicit biases, and try to combat them on the daily," she suggests. "Have strong empathy for people who are different from you, and see how you can best uplift others through action, like giving people a voice, promoting diverse workers, calling out unwanted behaviour, and sponsoring hardworking individuals. Any change we want to see always starts with ourselves."
Silver Geek
We live in an increasingly digital world, and while some are able to adapt, more needs to be done to ensure some groups aren't left behind. One such group is the elderly, an audience the French organisation Silver Geek was formed to support.
But Silver Geek's concern is not just whether grandparents can join in with a round of Fortnite -- rather, it's how they are excluded from key aspects of our daily lives.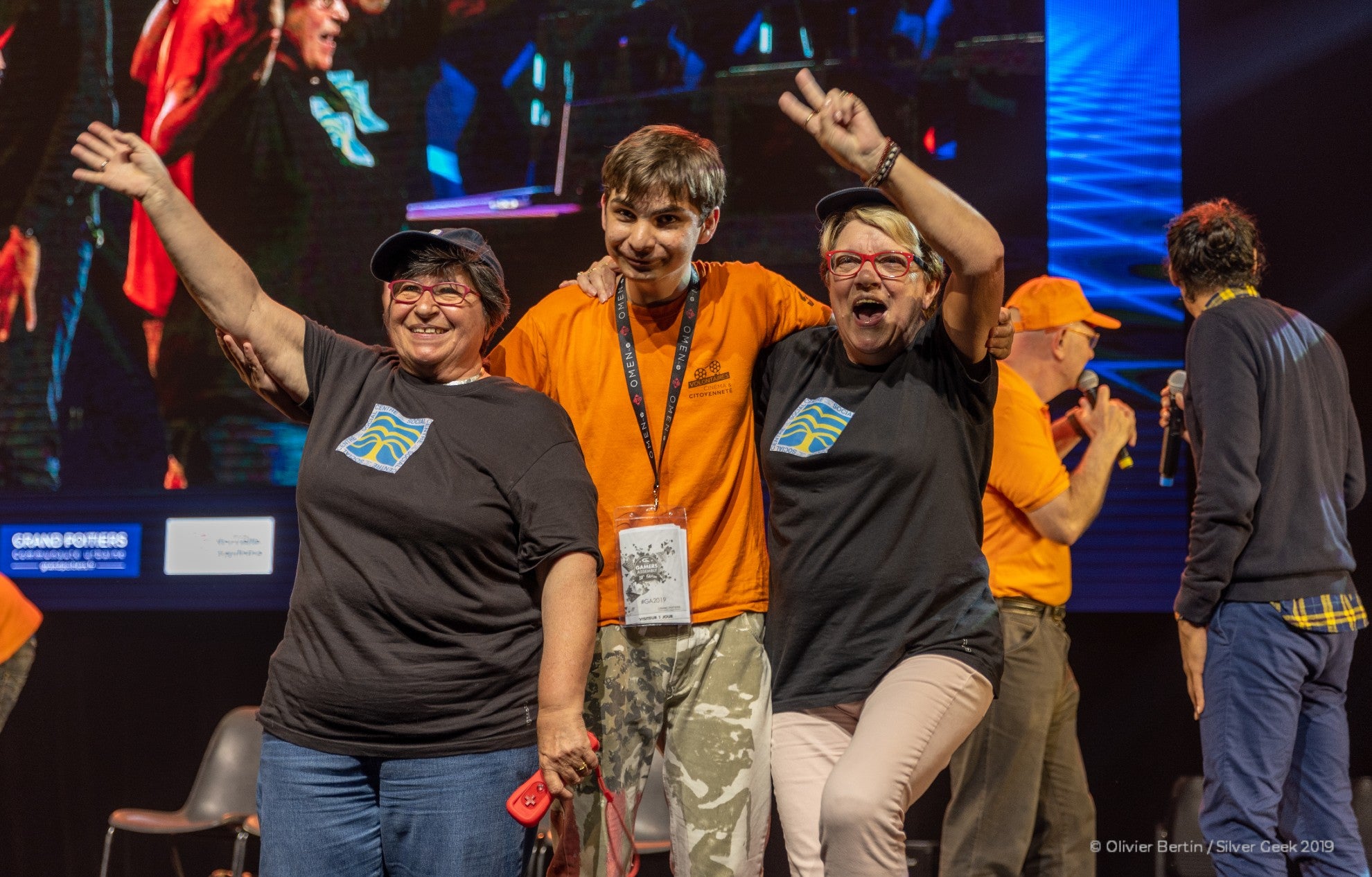 "Since technology is becoming the only way to access different public services, a whole part of the population is forced to use it for the first time, and we all agree that this kind of use isn't the best way to motivate the elderly to discover technologies," says co-founder and general secretary Vincent Blanchard.
"So we were looking for a [more fun] way to do it, and we launched Silver Geek as an experiment. The results went beyond our expectations. That's why the informal group decided to become an association to develop the concept and spread it into other regions."
Created in 2014, Silver Geek uses video games to improve the health and wellbeing of the elderly, as well as helping them develop social ties with other generations and teaching them crucial digital skills.
"We launched Silver Geek as an experiment. The results went beyond our expectations"

Vincent Blanchard, Silver Geek
This is achieved through weekly workshops, run by civic service volunteers, to help the elderly "discover and demystify technologies." Silver Geek has also organised esports competitions between teams of seniors, with the finals held at major events such as Paris Games Week. It even hopes to see video games established as a standard activity in retirement homes.
Today, the organisation has supported 20,000 seniors with the help of more than 500 young volunteers. Silver Geek has been assisted by a variety of partners: its first donor, the Macif Foundation; Unis Cité, which has helped recruit volunteers and spread Silver Geek's work across France; and the nation's games trade body SELL, which has helped it connect with key players in the industry.
Blanchard emphasises that this sort of support is essential for initiatives like Silver Geek to continue: "Each new project requires time, from its conception phase to its evaluation, which always represents an investment for a young association like us. So the best way for the industry to support us is to have a sustainable commitment to help us last and spread these new experiences."
Amanda Stevens, diversity and inclusion consultant
Amanda Stevens has been using her visibility and expertise to improve gaming of all kinds for a decade now, from working in the Magic: The Gathering judge community to improve tournament policies, to working as a diversity and inclusion consultant specializing in esports.
"I am a marginalized individual via a lot of checkboxes," she says. "I'm Black, a Trans Woman, a Lesbian, and I'm a plus size individual. I know what it's like to be bullied and to be made to feel like the other, and I don't want other people to feel that way. So, I've made it my mission to use the talents and platform I have to improve esports and gaming for everyone who wants to be involved."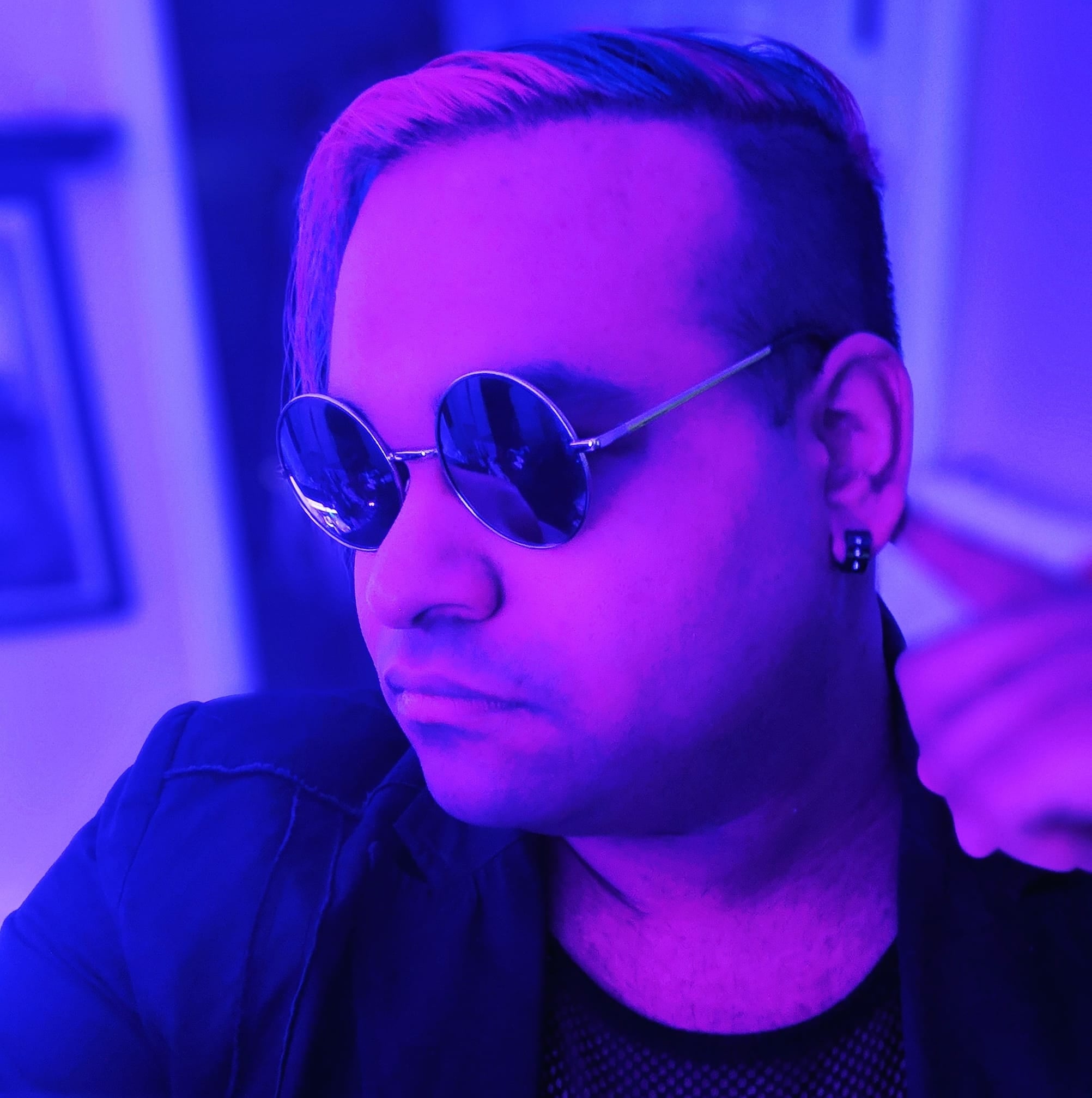 Sometimes that means serving as inclusivity ambassador for Cloud9. Sometimes it's consulting for clients like Ateyo and KillSteal. Sometimes that means raising more than $10,000 for Trans Lifeline in a two-day Street Fighter V tournament. Sometimes that just means advocating and educating through her Twitter feed.
Stevens credits her fiancé Katie for being supportive of her career, as well as friends like Erin Ashley Simon, Indiana "Froskurinn" Black, Judith Barbosa, and Michael Perrotti for serving as sounding boards for her work.
As for how the industry can support Stevens in her work, it's pretty simple.
"The best way to support me is to hire me! Honestly, let me work with you and I'm sure we'll find a way to do meaningful diversity and inclusion projects," she says. "Outside of that, you can always support me via my Patreon, which basically allows me to do the side projects I do like my Diversity & Inclusion AMA streams and organizing events like Transitional Combat."
Ivan Venturi, IV Productions
Ivan Venturi may well be one of the longest-serving games developers on this list, having published his first game in 1987. He discovered his love for games during the '70s at the arcade halls found along Italy's Riviera Romagnola coastline.
"It was a wonderful shock, and I understood that it was the way I needed to really create all the imaginary worlds I had inside me," says Venturi.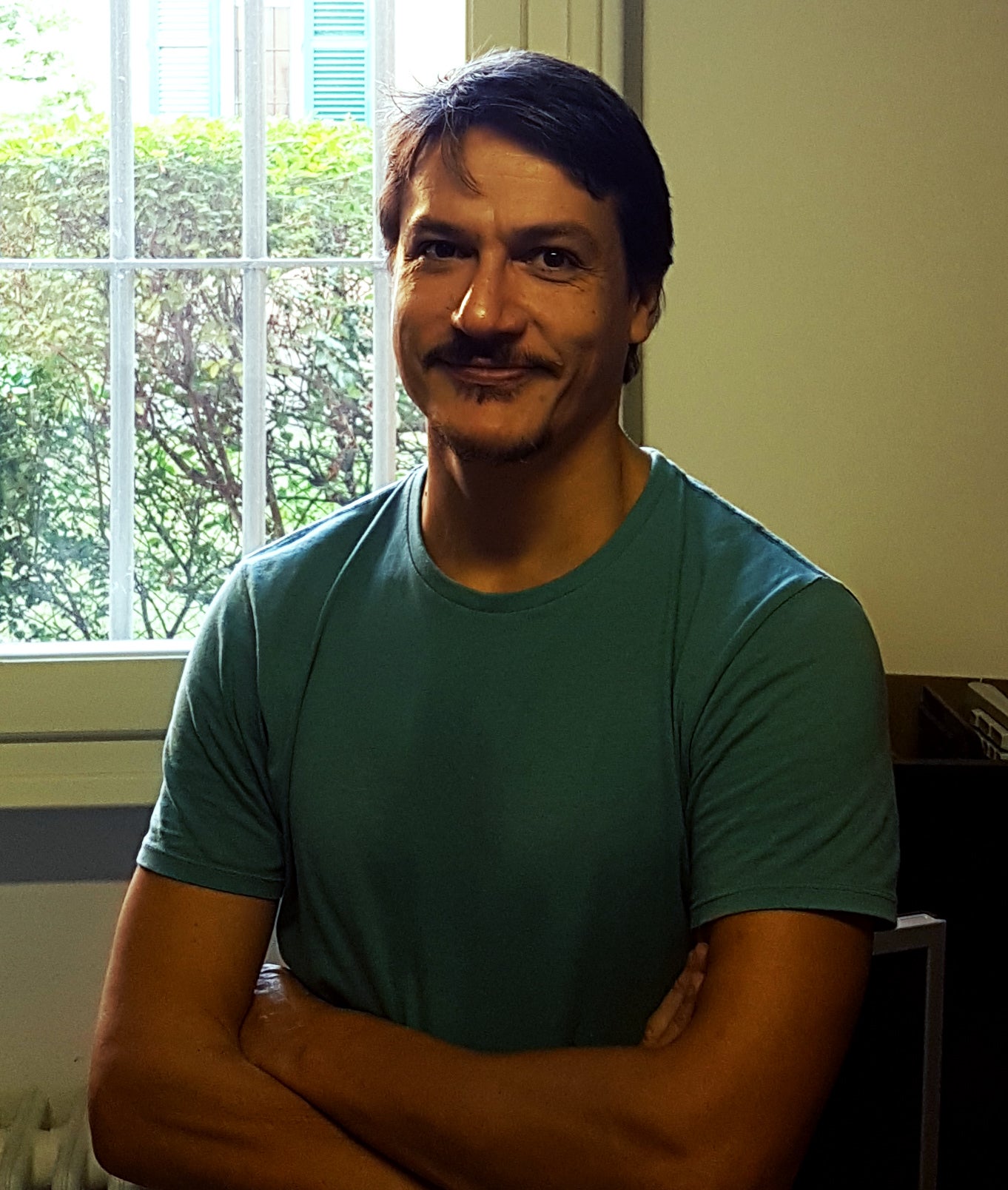 But it's not imaginary worlds that have earned Venturi a place in this list; instead, it's his works set in the real world, often based on real events, that have raised his profile as a developer. He began producing 'serious games' as far back as the mid-'90s, long before the term had fully taken hold -- for example, working with public administrations on a drunk driving simulator to be used in schools.
In more recent years, he has produced games exploring real-life tragedies, including the Bologna massacre of 1980, and the shooting down of Itavia Flight 870. Both were released for free, as Venturi was keen to reach as wide an audience as possible.
"For this reason, both games are also short, because my aim is to reach people and tap into their curiosity," he says. "If I've only got one chance of them playing the game, I need to help them reach the 'final emotion' and the message built on it.
"I did these games because I get angry thinking about how schools don't teach the worst tragedies of our country's history. At the end of the day, I have all the money I need for me and my family, so I want to spend my time on what I believe in, things that make me learn."
Venturi is able to afford these personal projects thanks to the success of his studio IV Productions, which has also produced games designed to raise awareness of important or sensitive topics -- ranging from upbeat parade management game Pride Run, which we spoke to Venturi about last year, and Riot: Civil Unrest, a strategy game that recreates real protests from around the world.
"I love working on 'commercial' video games," he says, "but I never forget the role of games in communicating and raising awareness for topics which I think are really important."
In addition to these projects, Venturi has also led the way in producing a series of audio-only games for blind people. This stems from a historical game he worked on that was produced entirely in Latin; the Latin expert involved was blind, so the team made the game accessible to him and kept this in the final product -- something that was well received by blind players around the world.