Genshin Impact censors "Hong Kong" and "Taiwan" in in-game chat
But Niko Partners' Daniel Ahmad explains why this is common to all Chinese-developed games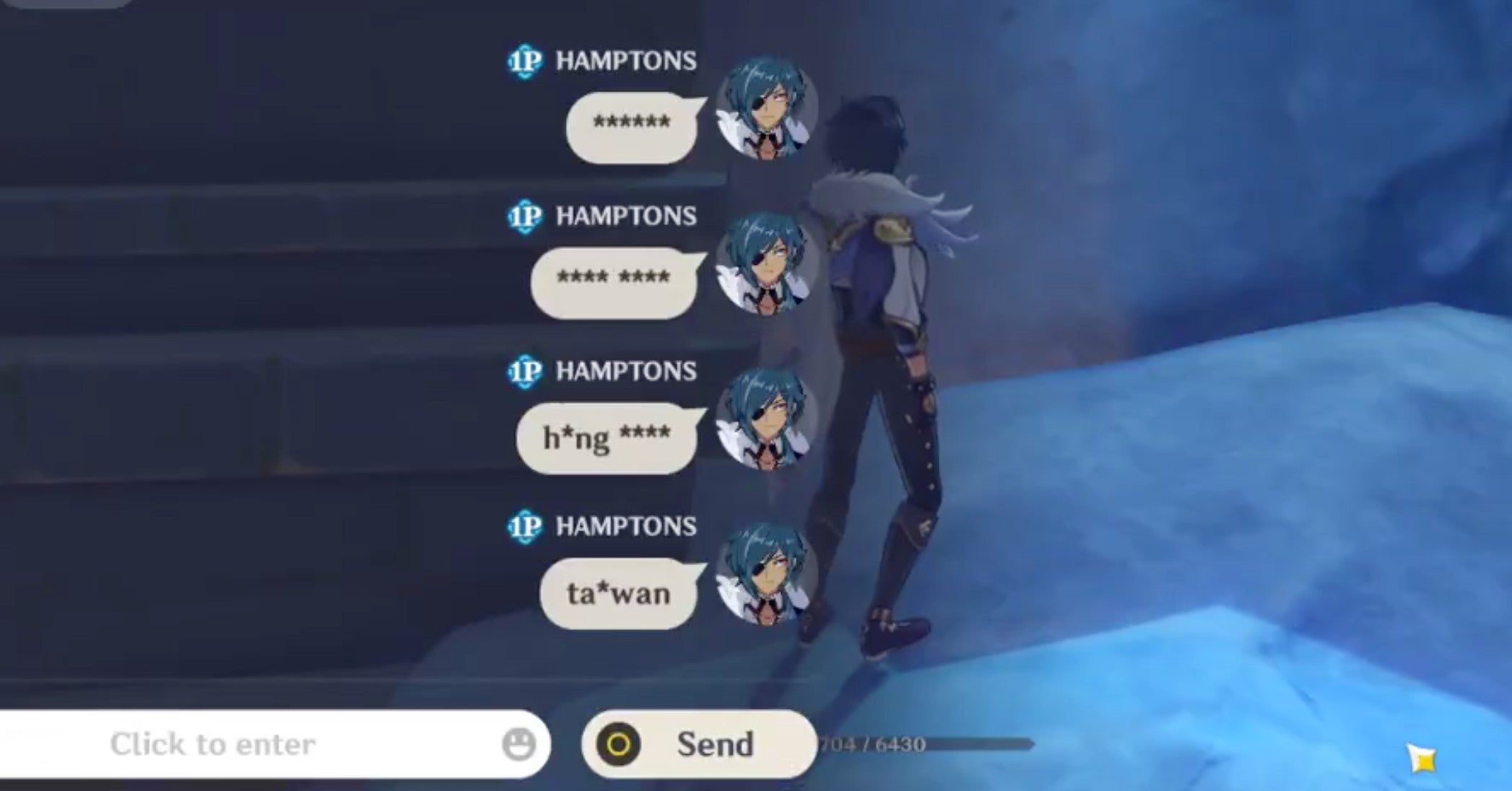 Hit free-to-play RPG Genshim Impact will not allow users to mention Taiwan or Hong Kong as part of in-game chat.
The censorship was discovered by journalist and translator Kazuma Hashimoto, who shared a video clip showing that even the individual words "Hong" and "Kong" are masked when posted by users.
Reports have since suggested this is censorship imposed by the Chinese government due to tensions between Mainland China and the two regions.
However, Niko Partners analyst Daniel Ahmad has posted a Twitter thread explaining the situation in more detail.
First, he notes that since Genshim Impact developer MiHoYo is based in Mainland China, it is adherent to the nation's strict games regulations.
Among other things, these state that games cannot contain "anything that threatens China's national unity" -- which includes phrases such as "Taiwan" and "Hong Kong."
Tensions between Hong Kong and China have been well documented, especially over recent protests -- a clash that bled into the games world when Blizzard suspended professional Hearthstone player Chung 'Blitzchung' Ng Wai from a tournament for expressing support for the protesters.
Meanwhile, recent reports suggest a conflict is brewing between China and Taiwan, with The LA Times reporting the former has been displaying military force over the latter, such as sending dozens of Chinese warplanes near its airspace.
Ahmad shared an extract of a Niko Partners report on China's games regulations, which states that all games must observe China's claim to Taiwan, listing it as Chinese Taipei on maps and in in-game text.
Games have even been banned for including Taiwan as a sovereign nation, or displaying the Taiwan flag.
Ahmad notes that while these rules do not apply outside of Mainland China -- hence some companies operating both Chinese and global versions of their games
-- it's "not always that simple for Chinese devs specifically."
Genshim Impact launched last month on PC, PS4 and mobile devices. Originally described as a Zelda: Breath of the Wild clone, it has since been praised for its open-world gameplay, elemental combat system, and less aggressive gacha monetisation model.
App Annie reports the mobile version had been downloaded 17 million times in four days. Meanwhile, the South China Morning Post reported it saw the biggest international launch for a Chinese-developed game to date.
We discussed our thoughts on the game and its success on the latest GamesIndustry.biz Podcast.