Gameforge opts out of Asia to target Turkey and US markets
CEO Carsten van Husen on a disruptive merger, future growth and rivals in free-to-play markets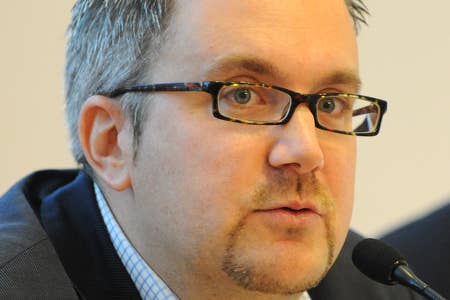 It's been a turbulent and disruptive two years for German online games company Gameforge, something that Carsten van Husen, CEO of Gameforge 4D, readily acknowledges. It began with buying a stake in rival publisher Frogster, but what started out as a friendly takeover has in reality highlighted the messy business of acquisition, including management walkouts, job losses and cancelled projects.
"It's unfortunate, though not fully surprising, that the former executive level at Frogster from which we basically bought the majority of the shares had decided to move ahead. We would have very much liked to do that differently but it's somewhat natural," admits van Husen.
"If you are an early entrant then you can basically get 100 per cent of the market share"

Carsten van Husen
With 500 staff at Gameforge and 200 at Frogster, bringing the two companies together saw 100 casualties, although now the joint entity has staffed back up and sits at around 650 people. With a growth in numbers and a move earlier this month to unify the brand, the company is now back to being just Gameforge, but with Frogster's strong properties - including Runes of Magic - helping to bolster the portfolio.
Alexander Rösner founded Gameforge in 2003 but launched his first browser title, OGame, the year before. "We're proud to say that we've been profitable everyday since we started in December 2003 until now," says van Husen. "That's only because the two founders had the first game and revenue stream in place when they decided that they'd incorporate".
"It's still being played concurrently by a few hundred of thousand players everyday. The first revenue stream was very traditional for the industry, advertising led, then came in subscription and now it's been free-to-play for four or five years now.
"That relates to 130 to 140 million Euros of annual turnover in 2011."
That basic browser game launched ten years ago but can still pull in significant revenues, and highlights Germany's understanding of the PC market and the significant developments it went through. Gameforge is one of a few companies in mainland Europe that stuck with the PC business and helped it evolve, influenced by the growth in Asia.
"GameForge's USP has been that we go to many different languages and although they initially appeared small, these language versions are worthwhile if you a) get your cost structure right and b) if you are an early entrant and then you can basically get 100 per cent of the market share."
Looking back it seems a simple business strategy, and one which the UK and US markets almost missed out on entirely (with the exceptions of Jagex and Acclaim). But even some elements of the PC model freaked van Husen out. Back in 2006 the company licensed Metin 2 from Korea's Ymir Entertainment, but he baulked at its free-to-play structure.
"I changed it explicitly from free-to-play to subscription telling my founders 'no, no, let's not re-commit the mistake of free content and the internet, it's horrible, nobody likes it, let's not do it with games. We sell MMO subscription very successfully, there's cost for every player, there's revenue for every player'."
"And they went with me for half a year, they had experimented with free-to-play already in their web games, and then they said 'no Carsten, no.' I was maybe not successful enough with my web client games before, they both made small profits that's true, and the scale economies are huge, but they weren't amazing, and that's why I didn't have enough resistance to fight them for long.
"Then we turned into free-to-play, and the typical thing happened. For the first four months costs drove up, revenues were slightly down or the same, and it was 'shit, we shouldn't have done it'. And then of course it went through the roof. In that sense it's the very typical thing. Former success can have a detrimental effect on your ability to change, and cope with that," he adds.
By the end of 2007 Gameforge had over 100 employees, a year later it had doubled that number as it found a formula for browser gaming, and echoed the growth in the region. "In Germany we had virtually no leading electronic entertainment industry before this free-to-play or online thing came up - and then by coincidence we happened to get a cluster of the first generation of free-to-play companies and then even the second and third wave of noteworthy companies, Travian, Innogames. And a third generation is now developing."
But for a company originally influenced by Asian success, its interesting that van Husen and Gameforge have been unable to make a significant impact in places like China and Korea, and are winding down those ambitions to support other markets.
The business is currently focusing on Turkey, an emerging market for games and seen by many as a gateway to Middle Eastern and North African expansion.
"Ubisoft has really nailed it. The French are raising the concept [of free-to-play] more"

Carsten van Husen
"We believe we're market leader in MMOs and RPGs in Turkey," said van Husen. "Asia we've rather strategically opted out of.
"We had some trials there but basically we learned we can't do it alone, mostly because of the trade protection in the disguise of customer protection," he detailed. "And you need all these stamps in Korea and China and then we learned you also can't do it with a partner because of some specific reasons. We have stories to tell about how it is to cooperate with leading Chinese companies..."
North America is another target for Gameforge, and one of the reason it was attracted to Frogster's Runes of Magic game. "Runes Of Magic from Frogster is very successful there, but on the GameForge side we haven't yet been able to really find the correct mixture that would be leading to success there, so we are currently preparing a new strategy for it. Watch this space." offers van Husen.
Back in Europe, van Husen has his eyes on the success of other publishers that have successfully adapted to current PC gaming trends.
"The French of course have Ubisoft, they have really nailed it now, and they have given the German studio Bluebyte a lead with their Settlers series. That has been a very successful starter for Settlers Online and now they're getting online projects running out of Dusseldorf. The French are raising the concept [of free-to-play] more."
van Husen isn't afraid of change then, and is fully aware of the success of his rivals in the browser and free-to-play space. Gameforge may have gone through a disruptive couple of years but it continues to grow, look beyond its current markets and tackle and evolving market head-on.