Game start-ups drawing lower acquisition prices
Industry investors describe decreasing valuations, debate the influence of Zynga's downturn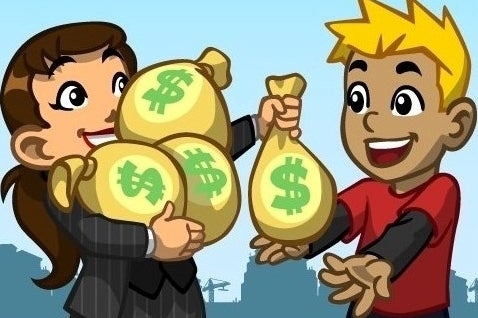 The gaming start-up bubble appears to have burst, or at least deflated a bit. A panel of industry investors weighed in on the issue at YetiZen's San Francisco Game Developer's Workshop last week, reaching general agreement that the acquisition scene in the gaming industry has cooled off considerably in recent months. According to VentureBeat, a panel including Blumberg Capital vice president Chris Gottschalk, Sing Tel Innov8 managing director of investments Jeff Karas, and GameStop Digital Ventures general manager Chris Petrovic answered a question about how Zynga's troubles have impacted the acquisition market.
"Clearly Zynga had an impact on the later-stage investments," Gottschalk said. "We see it not only in gaming but in all sectors. The public markets are going to affect what's happening in some of the later-stage deals."
While he wasn't certain as to the impact Zynga has had on early-stage investments, he did say the end result is similar in that expectations have been lowered.
Karras agreed, saying it's "a more sober environment around valuation." The top companies still command top dollar and sometimes even more than they're worth, but he noted that the majority have valuations that are now more in line with their actual value.
GameStop's own analysis leans a bit conservative, Petrovic said, but added that valuations are generally "leveling off from where they were in the last 12-18 months." Gottschalk agreed, but stressed that the recent dampening of investor enthusiasm was not limited to gaming startups.
"It's not just games, by the way," Gottschalk said. "The consumer valuations across the board had gotten a little frothy. They're starting to cool off and you'll see them cool off more. That doesn't mean consumer is a bad space. It's just that some of the valuations got ahead of what was warranted. Once that breaks, you should be able to see the market resume."
The panel referenced free spending by Japanese mobile giants Gree and DeNA as two trends that aren't likely to be pushing up valuations any longer. In 2010, DeNA acquired ngmoco for $403 million. Gree purchased Open Feint for $104 million in April of 2011, but last month announced it would be shutting down the social networking service on December 14. Earlier this year, GREE also acquired Crime City developer Funzio for $210 million.