Gree shutting down OpenFeint on December 14
The situation has some mobile developers quite frustrated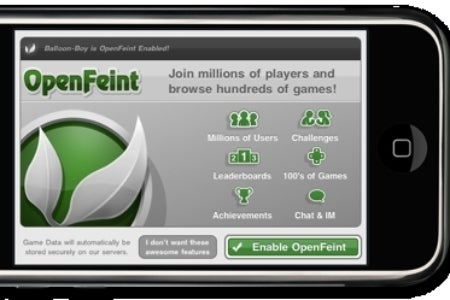 Japanese mobile/social powerhouse Gree has revealed its intention to shut down OpenFeint, a social networking service for mobile that it purchased back in April 2011 for $104 million. OpenFeint has served as an Xbox Live of sorts for mobile, offering achievements, friends lists, etc. Gree would like to migrate the OpenFeint users over to its own network, but the short notice of closure on December 14 has not gone over so well with some in the development community.
"Our game GoNinja has had over 1.5 million downloads on Android and iOS," developer George Deglin told GamesBeat. "Even if we push an update in time, thousands of our users won't know to download it and will get a failed game. It's very frustrating."
"If we do nothing, new users and users who have previously opted into OpenFeint in GoNinja will most likely not be able to launch our game after the OpenFeint shutdown - it will freeze on the loading screen," said Deglin. "Since our game has been out for a while now and has so many people who have downloaded it, it's possible that many of them will leave a bad review upon the game failing."
The short notice, and the timing leading up to the holidays when many new smartphones are activated, means that Gree may be burning some bridges with developers.
"Ideally, [Gree] should have provided much longer notice," Deglin continued. "It can't take that much effort to keep a server running, and the cost would be worth preventing the loss of developer trust. If they gave us more time, then I think we definitely would consider moving to the Gree platform - especially if it starts looking more promising. I'm sure other developers feel the same way. As it stands now, we don't want anything to do with Gree anymore."