Zynga CEO near tears over company's dive
Mark Pincus is working hard to keep Zynga from dying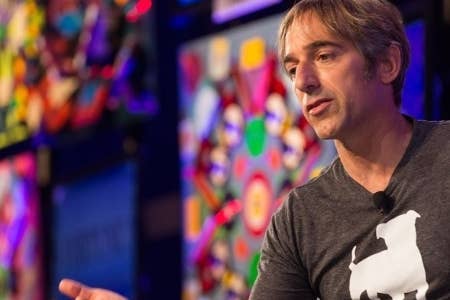 Apple director Bill Campbell has told the Wall Street Journal that Zynga chief executive officer Mark Pincus is "discouraged" over the company's current standing. Campbell met with Pincus at a meeting set up by Zynga investor Kleiner Perkins Caufield & Byers, in the hopes that the Silicon Valley veteran could help Pincus become a stronger business leader. Campbell told the Wall Street Journal that the Zynga CEO was near tears during the discussion of how to turn around the company.
Zynga's fortunes are way down, with the company recently losing its chief financial officer and treasurer.
"Rapid change in player habits and social technologies have dictated fundamental changes at Zynga. And when businesses change, it's inevitable that some people will choose to leave," Pincus said to the Wall Street Journal when asked about recent management departures.
With the recent changes in Zynga's management team, Pincus is attempting to transition the company over to a mobile model, offering more control to his executive team in the process. Kleiner Perkins partner and Zynga board member Bing Gordon believes that the company should have focused on mobile development much sooner.
"Mobile turned out to be more different than anyone expected, in terms of monetization and also user experience," he said.
Many changes are recent, so it remains to be seen if Zynga can turn itself around. As of this writing Zynga stock sits at $2.29 per share, a far cry from the $10 IPO earlier this year.