Game of War developer Machine Zone acquired by AppLovin
AppLovin will move its headquarters to studio's Palo Alto office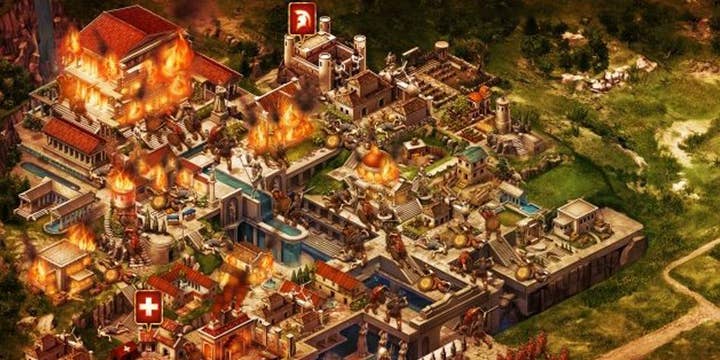 Mobile tools provider AppLovin has acquired Machine Zone, the studio behind popular strategy title Game of War: Fire Age.
The acquisition will see Machine Zone fully become a part of AppLovin, alongside the company's other internal studio, Lion Studios.
In addition to Game of War, the developer is known for Mobile Strike and Final Fantasy XV: A New Empire.
It has drawn particular attention around its celebrity marketing campaigns, promoting Game of War with singer Mariah Carey and model Kate Upton, and Mobile Strike with Terminator actor Arnold Schwarzenegger.
The acquisition is awaiting approval, and the cost to AppLovin has not been disclosed.
The two firms will begin working closely together now, and there are plans for AppLovin to move its headquarters to Machine Zone's Palo Alto studio -- just one mile away from its current premises.
Having established itself with monetisation and marketing services, AppLovin has been increasing its presence in the development space.
It already works closely with PeopleFun, Belka Games, Clipwire Games, Firecraft Studios and Geewa.
Earlier this month, it invested in Sweet Escapes developer Redemption Games.
For the record: A previous version of this article erroneously stated that Machine Zone would remain a second in-house studio under AppLovin. It has been amended to reflect that it will fully become a part of its new parent company.