Frontier Developments: 240 people and still indie
COO David Walsh on scaling the independent spirit, and the madness and glory of Elite: Dangerous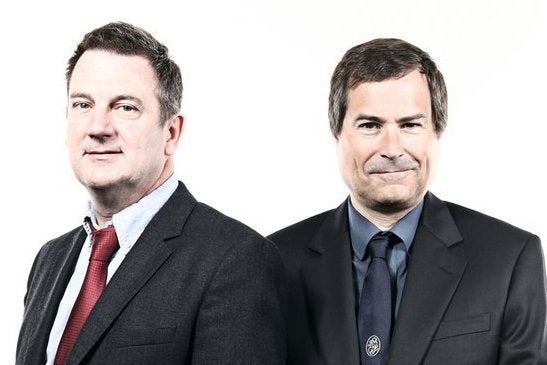 When David Braben received news of his OBE, he wasted no time in thanking the team at Frontier Developments, the studio he founded more than 20 years ago. It was a gesture of humility from an individual who many believe was long overdue for such an honour, but there was no mistaking Braben's sincerity. Frontier has endured and prospered in a time of great uncertainty in the British games industry; a period that saw other prominent studios collapse under the strain. Braben is proud of his company, and rightly so.
Indeed, to hear COO David Walsh tell it, Frontier may never been in a better position than right now. From consoles to crowdfunding, mobile to motion control, it's difficult to find an aspect of the games business in which Frontier doesn't have an interest. The company's market cap has more than doubled since it floated on the AIM stock exchange less than a year ago, and Walsh is in the midst of a recruitment drive that will add nearly 50 new people to a team already 240 strong.
"We believe in people - that's very, very important"
"We just have a lot of projects, which is fantastic news," Walsh says. "Needing more people is one of those problems that's great to have."
Those new hires will be spread between Frontier's HQ in Cambridge, England and a relatively new studio in Halifax, Nova Scotia. Until now, that Canadian outpost has primarily assisted with projects based in Cambridge, but the influx of talent coincides with the development of its first new IP. "It's a beautiful evolution," Walsh says, "and exactly what we wanted to do with the studio."
Despite strong competition for talent from Montreal just a few hundred miles to the west, Walsh believes Frontier will have no problem persuading new recruits to look beyond the corporate organisations with huge campuses in Quebec - the EAs, the Ubisofts, the Warner Interactives. Frontier is still an independent studio, after all, and the company does all it can to retain the innovative spirit so often associated with that autonomy.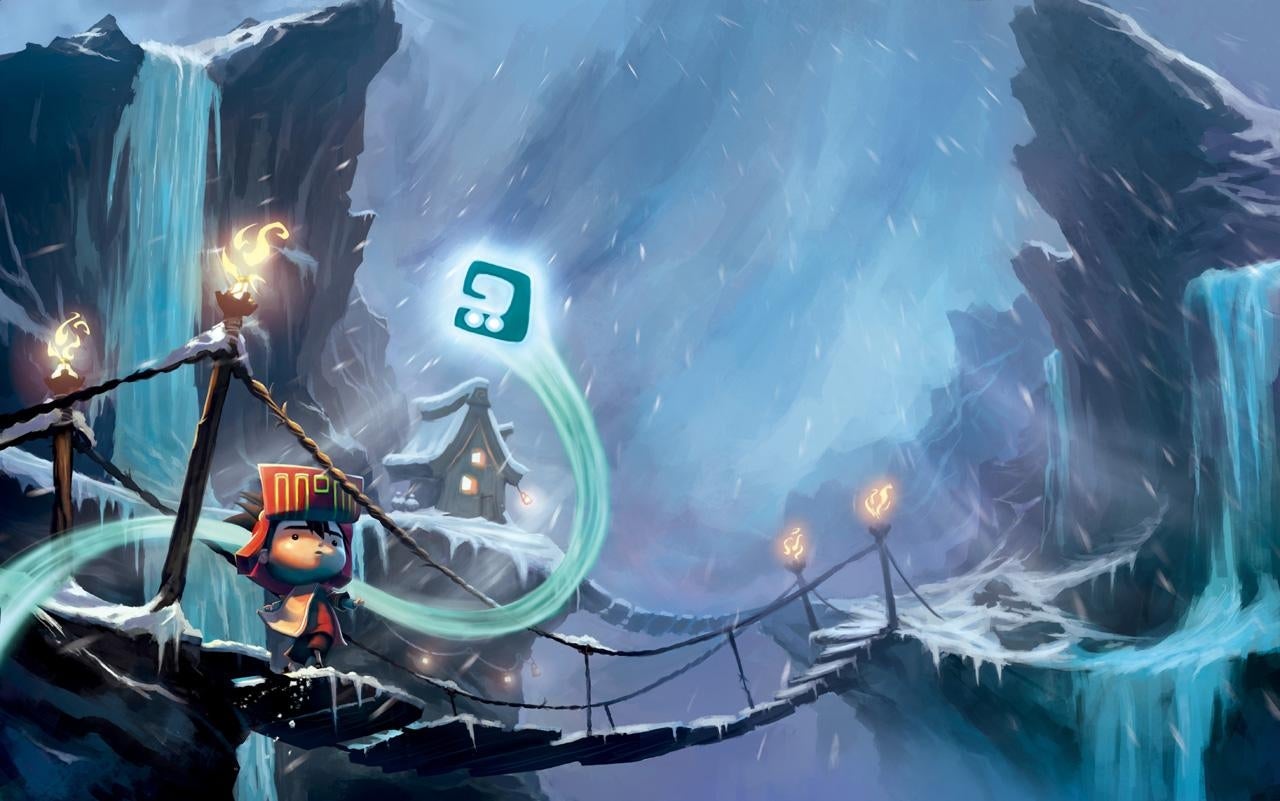 Being 'indie' was once predicated on size. Back when Braid and World of Goo were making waves a company with several hundred employees wouldn't have matched the criteria. But Walsh argues that, with funding and distribution channels more varied and accessible than ever before, it's now possible to take the indie spirit and make it work at scale. Forget headcount. More than anything else, independence is really about freedom.
"Frontier has specialised in not specialising in anything, and that's been somewhat to the detriment of our brand," he says. "Unless people know their history and where that name came from then maybe they wouldn't know Frontier. But when you start talking about the games that we've done - Rollercoaster Tycoon 3, Kinectimals, Zoo Tycoon, LostWinds - they'll say, 'Oh, I remember that, and I know that.' They tend to be high-profile games that are remembered. We don't have a reputation for being a shooter studio or a racing studio."
"Frontier has specialised in not specialising in anything, and that's been somewhat to the detriment of our brand"
For Walsh, Frontier's culture has been expressed less in its products than in the way it approaches development. He talks about "elite sports management," which is predicated on taking talented people and reaching new levels of achievement through collective effort. Walsh believes the games industry could learn a lot from the field, specifically in making creativity a democratic, bottom-up process. "It's about understanding that game development is a team sport, and everybody has a valuable contribution to make," he says - a fundamental idea in small studios, but one that larger developers struggle to replicate.
In part, that's down to the industry's approach to people. Every one of Frontier's new hires will be offered a permanent contract, and Walsh is keen to distance the company from the practice - common among console developers, a group to which Frontier very much belongs - of expanding and downsizing teams as the demands of a project ebb and flow. To be independent in more than just a commercial sense, Walsh says, it's necessary to create a culture through people, and that only comes with long service.
"We believe in people - that's very, very important. When people come into our teams we know how to work with them and how to progress their careers at the company. That's such a valuable thing to throw away by, essentially, moving towards what the film industry does and just pulling people together for a project. That's not what Frontier is about. We see the long-term value of people sticking with the company, and building up knowledge that way."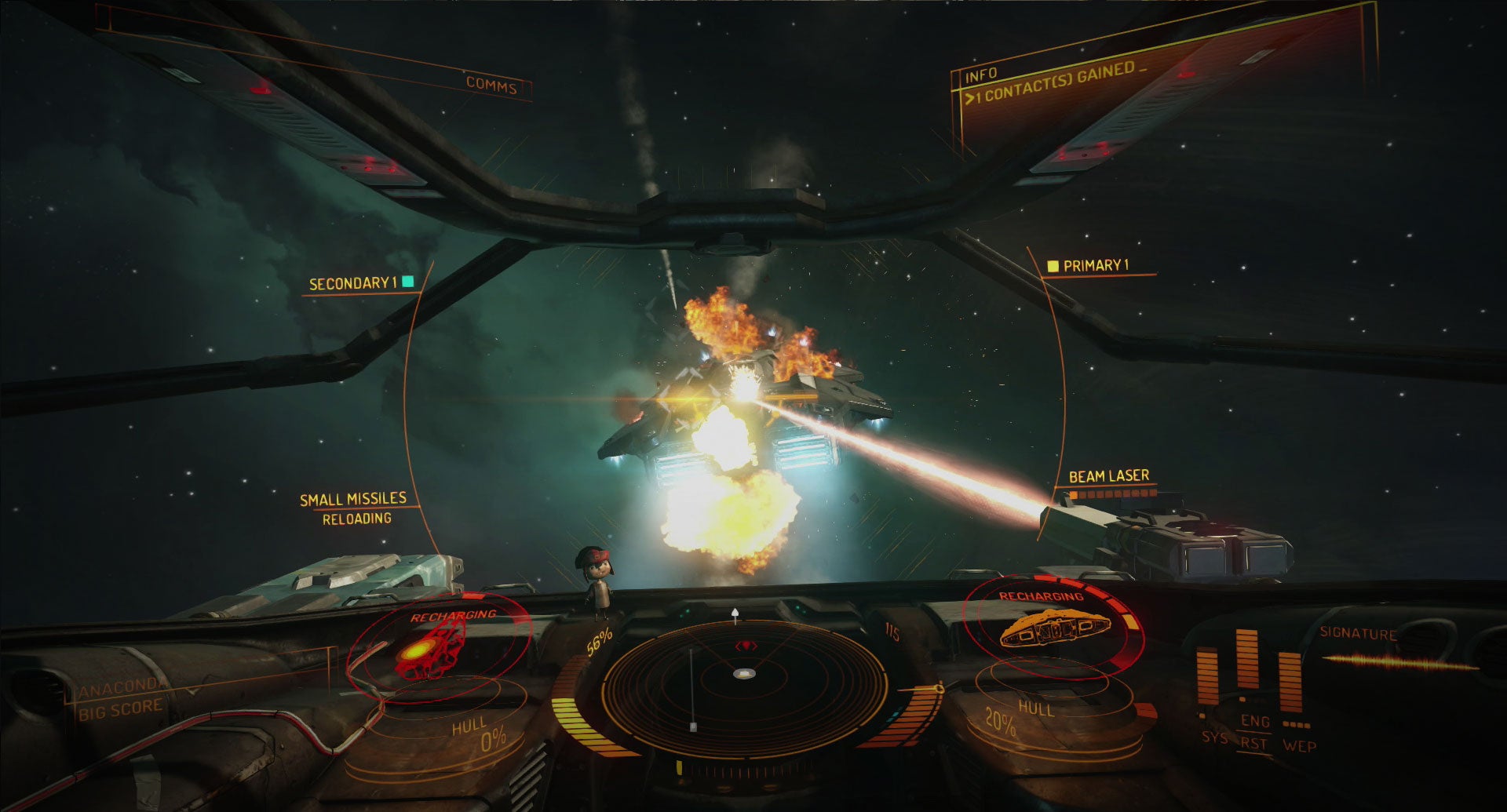 This is complemented by Frontier's proprietary tools and technology, collectively known as "Cobra," which it has been developing ever since the company first started. With Cobra, Frontier can build anything from a touchscreen tablet game to a free-to-play PC release to a premium console title of soaring ambition, and it can do so without making any of its employees feel unable to contribute.
"Everyone in the company is plug-and-play between the different projects. They're all using the same tech," Walsh says. "The engine we use for Elite: Dangerous is the same as the engine we use for LostWinds on smartphones. There are different technology modules that you plug in there, obviously, but it's the same fundamentals."
"It's both mad and glorious, and that's what Elite is all about. Freedom"
With the possibility of Frontier licensing its Cobra technology very much "on the radar" for the future, Elite: Dangerous is set to be one of the most important releases in the company's history. "It is an instantiation of our current state-of-the-art," he says, expressing his belief that Elite: Dangerous will convince possible partners of the technology's breadth and versatility. "It can do cloud-based rendering, networking, its even an online retail platform."
But Elite: Dangerous will be far more than just a shop window for licensees. After paying more than £5 million for the franchise rights, Frontier is looking to Elite as a potential tentpole brand, and a chance to reclaim the identity it lost through years of diverse projects.
"We believe it was a fair price," he says. "A more than fair price, actually, for what we were getting. Elite was a profound resetting of people's expectations, I think, of what was possible for a game. We're getting a very strong feeling of similarity with what we're doing [with Elite: Dangerous]. I mean, for crying out loud, we've got 400 billion star systems.
"It's both mad and glorious, and that's what Elite is all about. Freedom."