Lost Winds dev Frontier opens new studio in Canada
Tax breaks a bonus but studio needs to have footprint in North America for growth, says Walsh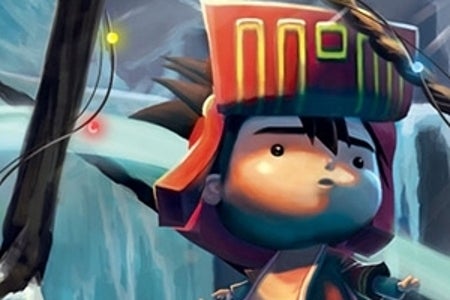 Lost Winds and Kinectimals developer Frontier is opening a new studio in Nova Scotia this month, looking to hire around 20 staff initially.
The UK developer is hoping to increase its presence in North America as it continues to further the creation of games for mobile and tablet devices.
"For a long time we've had a feeling it would be a good strategic move to have a North American studio presence and we've been looking around at the various places we could go," David Walsh, president at Frontier Developments.
"It's people that make games, not tax credits"

David Walsh, Frontier Developments
"We've had a dialogue with the people from Nova Scotia for a while and it looks like a really attractive place so we essentially set about building the foundations for a studio there."
While the company is taking advantage of the tax breaks handed out to companies from the Canadian authorities, Walsh emphasised that the move is more about hiring the right people, and regardless of the tax situation the UK business would still be looking to move outside of the country.
"The important thing for us is it's about people," he said. "We needed to expand and hire people and it's a place where we can find good people. Even if there were tax breaks in the UK we'd still be looking to move to North America as well because there's a strategic element to it. It's people that make games, not tax credits."
Walsh sees parallels between Nova Scotia and Cambridge, with both benefiting from strong academic communities and growing tech and media clusters. The new team will initially support the UK business at this early stage.
"We've got a good spread of projects, as well as the work we're known for we're moving in to more mobile, smartphone, tablet projects, of which Lost Winds was our first step."
"We view it as a collaboration, the teams here and there are going to be working on the same projects to start with. Once we become more comfortable with how it works there will be a higher degree of autonomy," added Walsh.